It's a scam.
Class action against state vaccine mandate
Rowdy scenes at the Supreme Court as the class action against the state's vaccine mandates got underway this morning. #9News
The data that's coming out of Australia is mind blowing – with Senator Malcolm Roberts
Senator for Queensland Malcolm Roberts joins us on the AJ Roberts Show today to give us all a big update on things down under but also the huge role he's had to play in challenging the dystopian measures placed among the people in his constituency and around the country.
.
We also dive deep into all the data that's being released regarding lockdowns and fallouts from the V rollout – the data is mind blowing.
The dirty little gnome insists on poisoning the whole population.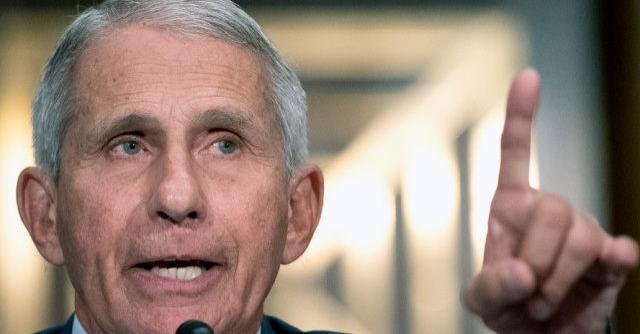 National Institute of Allergy and Infectious Diseases director Dr. Anthony Fauci said Monday on MSNBC's "The ReidOut" that because the new BA.2 variant of COVID will cause an "uptick," he recommends people over fifty get their fourth COVID vaccination. It
Fauci said, "We are dealing with a bit of a moving target. No doubt when you pull back the way the country has on the requirements for masks, according to the new risk metrics, we see in other countries like the U.K. when you do that with BA.2 variant, which is more transmissible than BA.1 and waning immunity, you see an uptick in cases exactly what they're seeing in the U.K. and certain European countries. So we're looking at what we're seeing right now. I don't think there is any question you are going to see an uptick in about half the country. Half of the states in the country are already seeing an increase."
Reid said, "Very quickly before we let you go, if you're over 50 now, would you get that fourth shot? Should those over 50 go ahead and get that fourth shot, or should they, all of us, wait?"
Fauci said, "I recommend you go and get the shot if you're over 50."
Reid said, "You heard it from the man."
Fauci said, "Very clear recommendation."
Follow Pam Key on Twitter @pamkeyNEN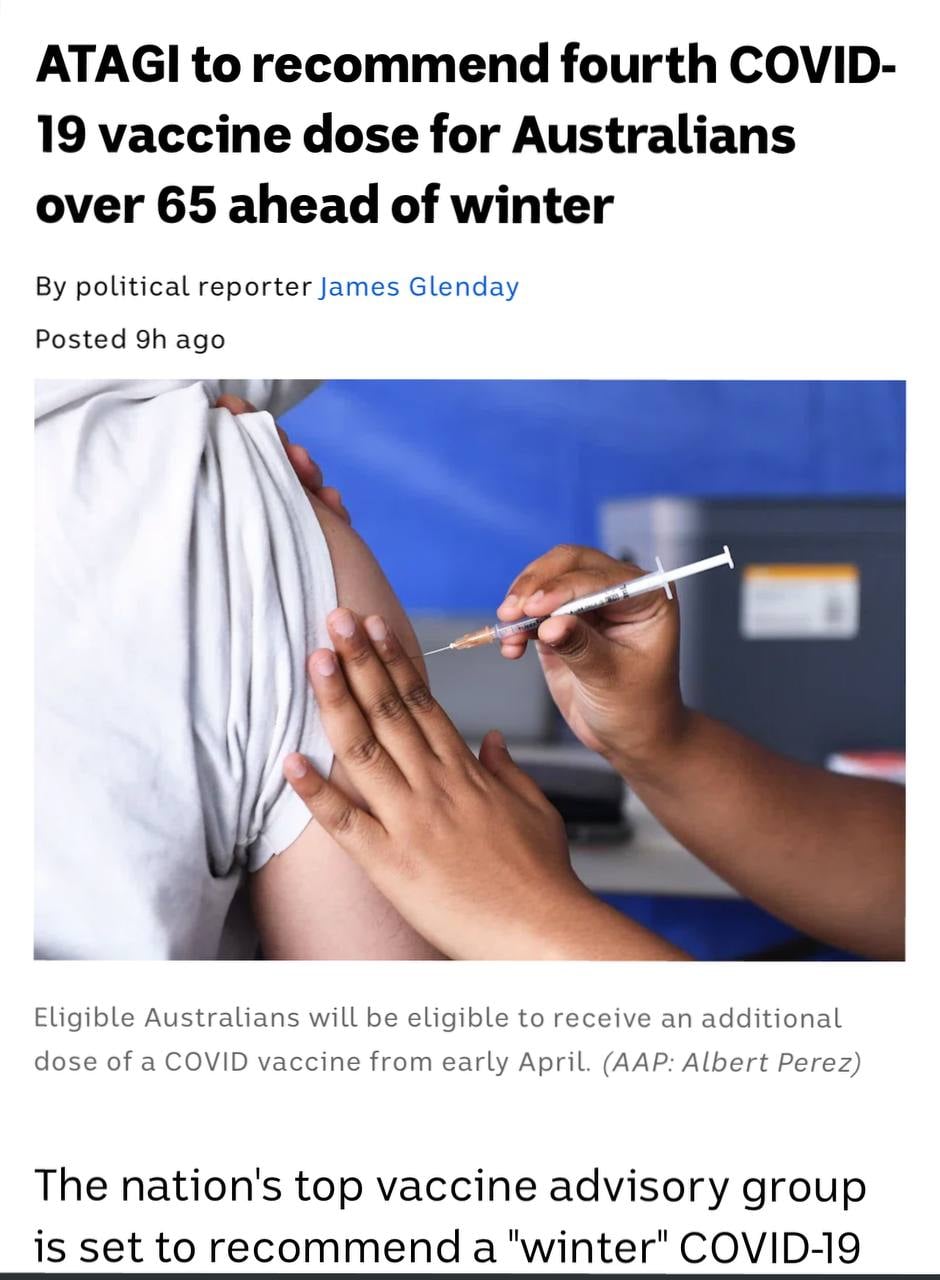 More whacks for the most "vulnerable?"
Anyone signing up for number 4 has clearly reached the point of no return.
This mind blowing insanity is beyond comprehension.
What the actual fck
"The nation's top vaccine advisory group is set to recommend a "winter" COVID-19 jab for some of the most vulnerable Australians on Friday"
.
Which party will oppose a digital identity system for Australia? They will get my vote.