Run for your life. It's the biggest scam ever.
Why are Bill Gates, Prince Charles and Klaus Schwab, etc., threatening the World with more Pandemics if we don't submit to their Great Reset?
In 5 days…Bill Gates will be flying to Davos to finalize the WEF/UN/WHO takeover of our Sovereign Nations.
Mary Holland… Bill Gates and Anthony Fauci have been planning to make the WHO the centre of a One World Government…🔥🔥🔥 pic.twitter.com/OMYmGmYyyB

— Pelham (@Resist_05) May 16, 2022
Culture of corruption:
Funny how they all cover for each other:
Fraudci is a crook. And he's still raking it in. Big time.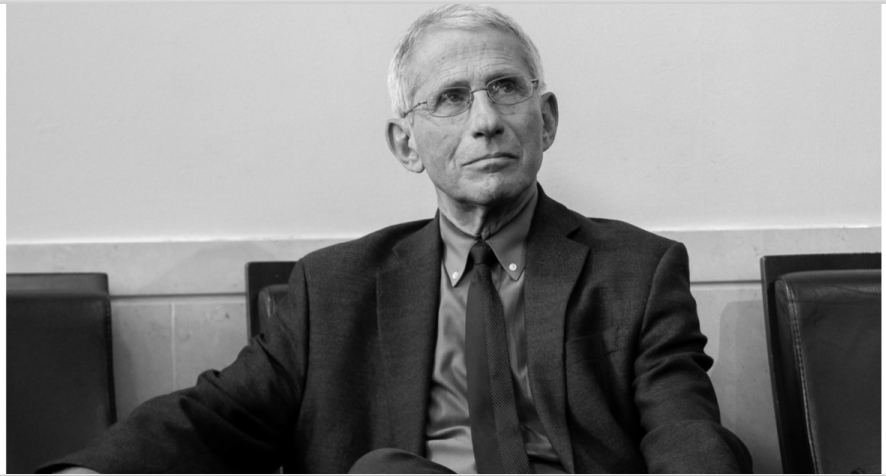 Last year, the National Institutes of Health — Anthony Fauci's employer — doled out $30 billion in government grants to roughly 56,000 recipients. That largess of taxpayer money buys a lot of favor and clout within the scientific, research and healthcare industries.
However, in our breaking investigation, we found hundreds of millions of dollars in payments also flow the other way. These are royalty payments from third-party payers (think pharmaceutical companies) back to the NIH and individual NIH scientists.
We estimate that between fiscal years 2010 and 2020, more than $350 million in royalties were paid by third parties to the agency and NIH scientists — who are credited as co-inventors.
Because those payments enrich the agency and its scientists, each and every royalty payment could be a potential conflict of interest and needs disclosure.
Recently, our organization at OpenTheBooks.com forced NIH to disclose over 22,100 royalty payments totaling nearly $134 million paid to the agency and nearly 1,700 NIH scientists. These payments occurred during the most recently available period (September 2009 – September 2014).
The production is the result of our federal lawsuit against NIH. The agency admits to holding 3,000 pages of line-by-line royalties since 2009. So far, they've produced only 1,200 pages. The next 1,800 pages of production will cover the period 2015-2020.
However, what NIH has produced to date gives us insight into the undisclosed royalty largess. For example, only 900 scientists were estimated to be receiving royalties, so now we know the universe is much larger.
Since the NIH documents are heavily redacted, we can only see how many payments each scientist received, and, separately, the aggregate dollars per NIH agency. This is gatekeeping at odds with the spirit and perhaps the letter of open-records laws.
We found agency leadership and top scientists at NIH receiving royalty payments. Well-known scientists receiving payments during the period included:
Anthony Fauci, director of the National Institute of Allergy and Infectious Diseases (NIAID) and the highest-paid federal bureaucrat, received 23 royalty payments. (Fauci's 2021 taxpayer-funded salary: $456,028).
Francis Collins, NIH director from 2009-2021, received 14 payments. (Collins' 2021 taxpayer-funded salary: $203,500)
Clifford Lane, Fauci's deputy at NIAID, received 8 payments. (Lane's 2021 taxpayer-funded salary: $325,287)
In the above examples, although we know the number of payments to each scientist, we still don't know how much money was paid because the dollar figure was deleted (redacted) from the disclosures.
It's been a struggle to get any useful information out of the agency on its royalty payments. NIH is acting like royalty payments are a state secret. (They're not, or shouldn't be!)
There is more. Much more. Read it all!
Bill Gates just put out a book calling for ongoing lockdowns, border closures and vaccines – to be developed by a centrally controlled WHO …
AUSTRALIA – Hello Australia, here's Scott Morrison, agreeing he should hand over your hard fought for sovereignty to an unelected WHO, who's largest funders are China and Bill Gates.

Good luck with that!#StopTheTreaty #Australia

— Bernie's Tweets (@BernieSpofforth) May 17, 2022