Zero accountability. No officers were held responsible for their failings.
"At least 1,400 children were subjected to appalling sexual exploitation in Rotherham between 1997 and 2013," and British officials did nothing…
Police detective turned rape gangs whistleblower Maggie Oliver has blamed the "institutional cowardice" of Britain's courts and police forces for the fact that convicted predators are receiving soft sentences and, in many cases, remain at large in their victims' communities.
UK: Council welfare rights officer was Muslim rape gang leader, police knew but didn't tell the council
Everyone was desperately afraid of being accused of "Islamophobia." That was the overriding factor. That is why Britain is finished. "Grooming Gang Leader Served as a Council Welfare Rights Officer While Raping Young Girls," by Kurt Zindulka, Breitbart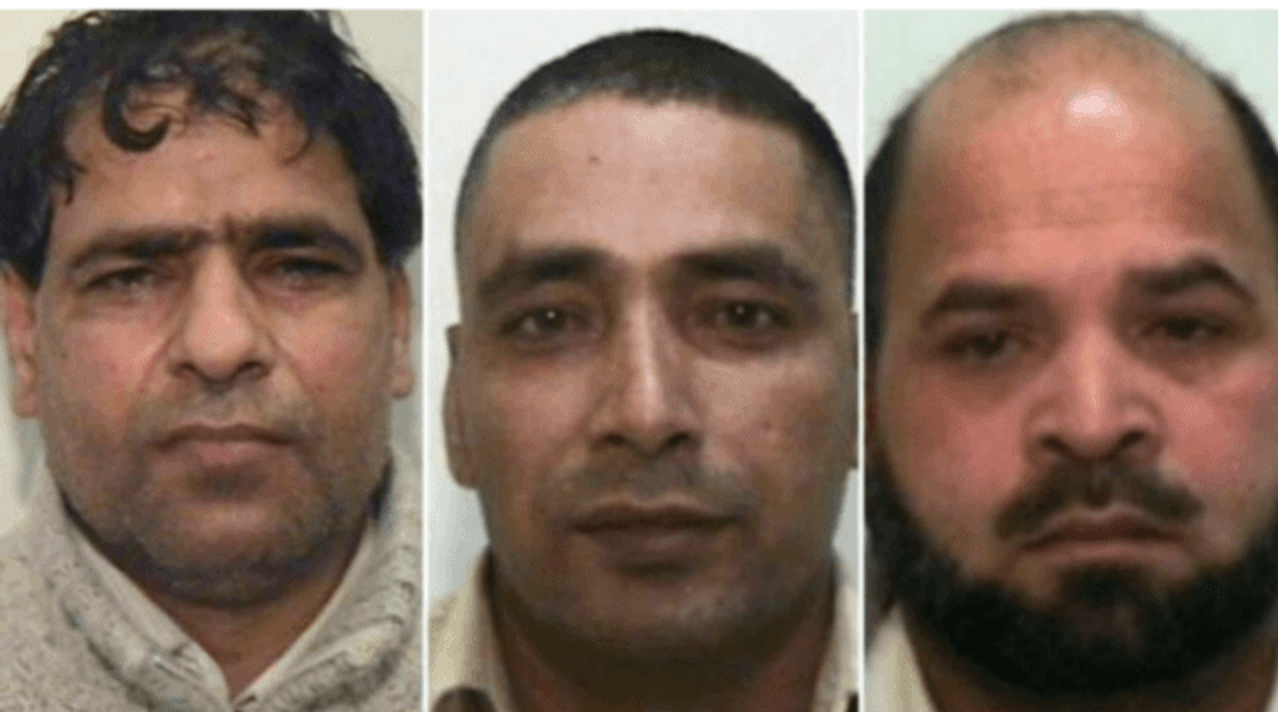 The Member of Parliament for Heywood and Middleton, Chris Clarkson, wrote to Home Secretary Priti Patel, calling on the Home Office to deport Qari Abdul Rauf, Abdul Aziz, and Adil Khan — three men that were convicted of a series of sexual abuse charges in connection with the Rochdale grooming gang scandal.
Officers laid the blame on the young girls for their sexual abuse:
An eight-year, £6m investigation into the Rotherham grooming gang scandal has been accused of providing zero accountability after no officers were held responsible for the numerous failings during a time in which over 1,400 girls were sexually abused in the northern English city.
On Wednesday, the Independent Office for Police Conduct (IOPC) published what it described as an "uncomfortable to read" report on the police response to the child sexual abuse carried out by mostly Pakistani Muslim grooming gangs between 1997 and 2013 in Rotherham.
The latest report from the IOPC said that they had carried out 91 investigations into the South Yorkshire Police, which was subject to 265 separate allegations made by 51 individual complainants levied by 44 survivors of sexual abuse, three family members and four third parties.
A total of 47 officers were investigated by the police watchdog, which found eight had cases to answer for misconduct, and six for gross misconduct. Yet despite these findings the report mirrored previous police investigations in that none of the officers will face losing their job, pension, or face criminal charges. The most severe sanction for any officer involved was a written warning.
Over 1,000 Child Sex Abuse Victims Identified in Rotherham Grooming Gang Investigationhttps://t.co/VcQWvdG0Nt

— Breitbart London (@BreitbartLondon) January 29, 2022
The report found that officers in the South Yorkshire Police were "not fully aware, or able, to deal with Child Sexual Abuse and Exploitation offences and showed insufficient empathy towards survivors who were vulnerable children and young people."
The SYP was shown to have viewed children as "consenting" to their sexual abuse, with one officer telling the mother of an abused child that it had become a "fashion accessory" for girls in Rotherham to have an "older Asian boyfriend" and that she would "grow out of it".
According to the review, many officers laid the blame on the young girls for their sexual abuse, including a former detective sergeant who told the IOPC that some of the victims were "worldly-wise and not meek and mild victims".
Commenting on the attitude directed towards victims of the grooming gags, one survivor said that officers "treated us like child prostitutes".
The complacency was so rampant, that some officers even failed to act when they personally witnessed young girls in "an intimate situation" with older man, including an instance in which a young girl was "involved in a sexual act with a perpetrator".
One father was told by a police officer investigating the rape of his 15-year-old daughter in a local park that the sexual assault would teach the child a "lesson".
UK: Police Told to Look for 'Other Ethnicities' as 'Asian' Grooming Gang Preyed on Girls https://t.co/cvKGT9iFGj

— Breitbart London (@BreitbartLondon) January 15, 2020