What we have is a lot of green trash. And fraud. Lots of fraud. In most cases the fires were started deliberately. By climate zealots.
An international study has found that there is "no evidence" of a climate emergency, says Sky News host Chris Smith.
"The study analysed data from heat, drought, floods, hurricanes, tornadoes and ecosystem productivity, and could not plot a trend either way," he said.
"While every fear-mongering greenie is saying we've never seen flooding like we have in recent years… the report found the opposite."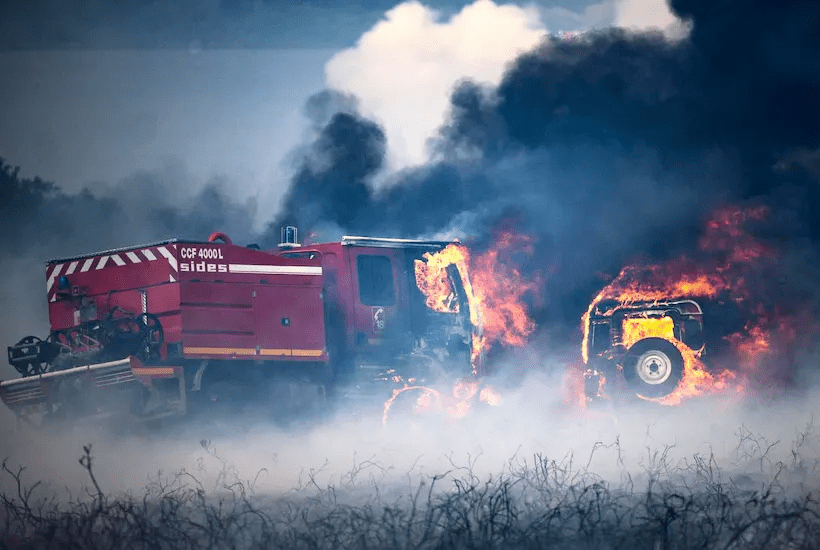 Montpellier
Last month the Prime Minister of France, Elisabeth Borne, visited the south-west of the country to offer her support to firefighters tackling a series of large forest fires. It was also a good opportunity to broach a subject close to her heart. 'More than ever,' she warned, 'we must continue to fight against climate change and to adapt. A new plan for adapting to climate change will be put out for consultation at the beginning of the autumn'.
More below the fold.
Electric-powered bus burned down within seconds. pic.twitter.com/YFtfHj0l93

— Wittgenstein (@backtolife_2022) May 8, 2022
Meanwhile, as Democrats spend our money electrifying school buses at $350,000 apiece so as to make the weather cooler in Boston, the future of mass transit unfolds in Paris:
RATP = Régie autonome des transports parisiens (Paris Public Transport).
Lucky no one was hurt, considering how fast the fire spread. Imagine if the bus had been full of schoolkids. Their incinerated bodies might have released CO2 into the atmosphere, which would be offensive to the climate.
The Great Renewable Energy Con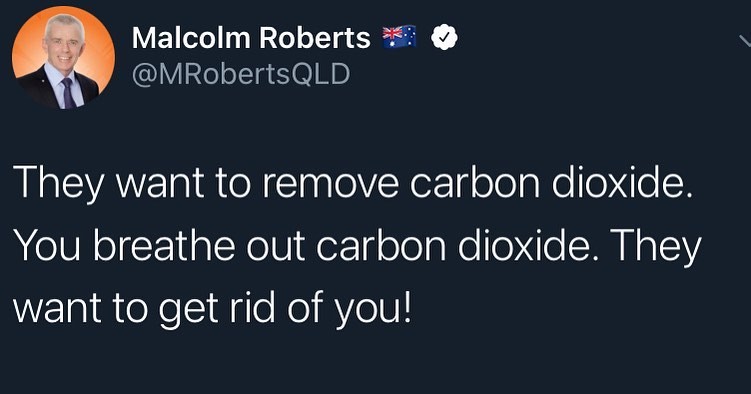 German Greens Party feeling smug cutting down all the trees to install bird chopper wind generators. These people are insane.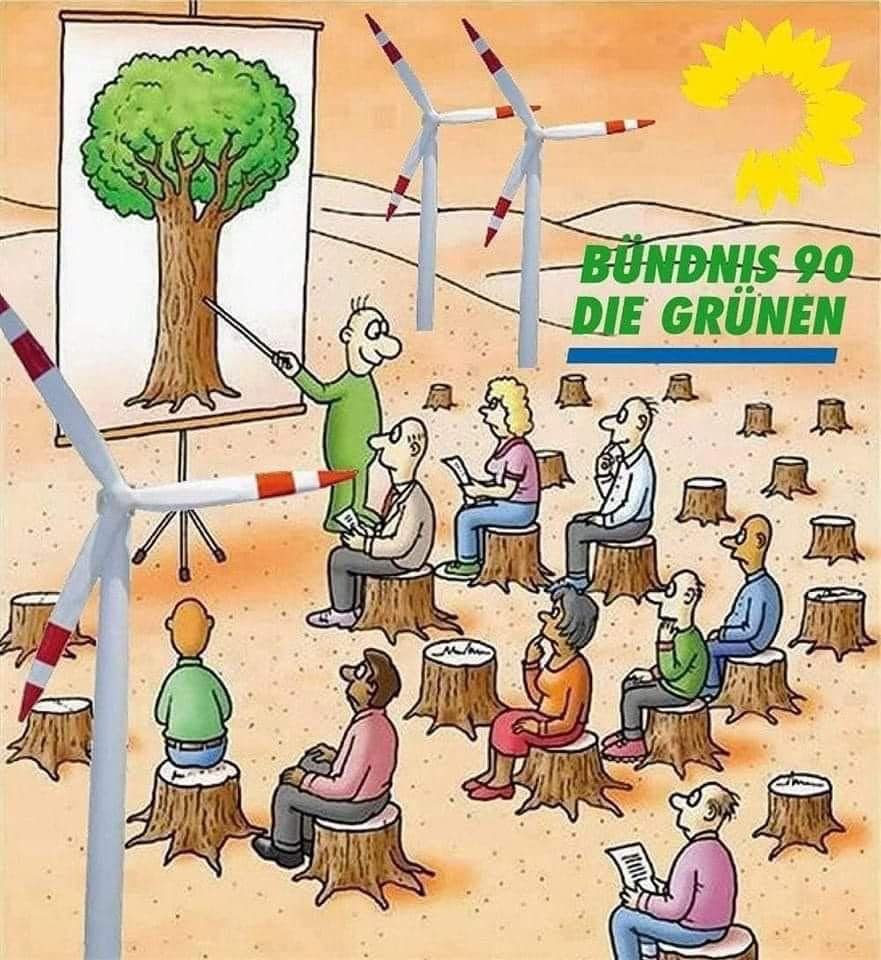 You get "the science" you pay for:
In the largest gift ever to Stanford University, Silicon Valley venture capitalist John Doerr and his wife, Ann, have agreed to donate $1.1 billion to set up a new school on the campus devoted to the study of climate change and its solutions.
These are not funds seeking to understand the climate. The people who work for him know exactly what he wants them to find. He's a  longtime "clean tech" investor. His website is "SpeedandScale" and it's 100%-non-stop-Decarbonium.  What happens, if theoretically, one of his researchers (or even someone else at Stanford) discovers the Sun drives climate change?
Green Trash
'Stronger' immigration character test will increase visa-cancellation powers
Why are ALP/Greens blocking the government booting serious criminals from Australia?
Immigration Minister Alex Hawke says the federal government wants to bring in a "stronger" immigration character test to make it easier to cancel the visas of violent criminals. "If they've got a serious offence with a two-year sentence that will allow us, if they apply to come to Australia, to refuse that visa," Mr Hawke told Sky News host Paul Murray. "If they committed an offence here, we want greater discretion to be able to cancel that visa as well." Mr Hawke said there is an increasing number of violent criminals in Australia who are being handed sentences which are under the existing 12-month sentencing test. "So you'll have a criminal who'll commit a violent offence, it could be a sexual offence, it could be an offence against children … they'll do a plea deal and they'll get eight months," he said. "And we're starting to see courts and judges in Australia take into account that the federal government might deport someone if they give them a 12-month sentence "So this is unacceptable to Australians so we're asking the parliament urgently to give us these powers to get these people out of Australia."
***
Continued:
Borne isn't alone in connecting the forest fires that have ravaged much of France this summer to climate change. Newspapers such as Liberation have also linked the two. Last week the paper published an article in which it referenced the United Nation's World Meteorological Organization. According to the organisation's general secretary, Petteri Taalas, 'even if emissions are low, global warming is projected to cause an increase in forest fires'.
Meanwhile the French equivalent of National Geographic magazine, Geo, declared that the conflagrations 'illustrate that global warming favours forest fires, which have already destroyed more land since the beginning of the year than in the entire year of 2021'. Over 50,000 hectares of forest have been lost to fires in France this year, the most since the infamous heatwave of 1976. Geo magazine quoted Jesus San Miguel, coordinator of the European system of information on forest fires, who said that the summer heatwave was a 'decisive' factor in the proliferation of fires and there was a 'clearly a link to global warming'.
The problem with this theory, however, is the facts. From Bordeaux to Brittany to the Ardeche, investigations swiftly concluded that the majority of fires had nothing to do with climate change. In the 15 departments that comprise France's Mediterranean region there have been 36 fires this summer that destroyed more than ten hectares of forest: 26 were man-made, of which 17 were started on purpose.
Éric Brocardi, the spokesman for the National Federation of Firefighters, told the current affairs magazine Mariannethat 90 per cent of fires in France are of human origin, compared to 60 per cent in North America, where fires caused by lightning or dry storms are more common.
Many of the arsonists or pyromaniacs (arson being a criminal act and pyromania a psychological disorder) responsible for the forest fires in France this summer have been arrested. Two are firefighters; another is a 19-year-old reservist who has been charged with starting 31 fires between 29 July and 21 August this year in the Gironde region. The other, also a part-timer firefighter, has been charged with starting several fires over a number of years in the Herault, including eight this summer. The 37-year-old has confessed to his crimes, and says he did it for the 'excitement of interventions'. He also admitted that he enjoyed the acclaim from the community for being a brave firefighter battling blazes.
But these facts have not been widely reported, and in the case of Borne and other politicians they have simply been ignored. Climate change is the bigger arsonist, in their view. Occasionally this narrative is challenged, by a magazine such as Marianne, or a politician like Louis Aliot. The mayor of Perpignan, who is running to replace Marine Le Pen as president of the National Rally, surprised a TV interviewer last week when he attributed the majority of the summer's forest fires to 'human stupidity'. The journalist was clearly taken aback. Aliot had gone off message. Surely he was mistaken.
Aliot stuck to his guns. No, he said, he is not a climate change denier but nor is he a climate change hysteric; he was just stating the facts. He then said that his preoccupation this winter will not be climate change but the growing number of people in Perpignan who are struggling with the rising costs of energy and food.
This anxiety among society's most disadvantaged was expressed four years ago when the yellow vest movement was launched in France. A common refrain heard among protestors was: 'Macron is concerned with the end of the world, we are concerned with the end of the week'. When Emmanuel Macron appointed Borne his PM in May his instructions to her were to act 'faster and stronger' in implementing France's ecological transition policy, and she intends to do just that in the coming months.
And not a moment too soon, cry the environmentalists, who point to the outbreak of more forest fires this week in the Gironde and Charente departments as further evidence of the climate change crisis. The inconvenient truth, however, is that in both cases investigators believe the fires were started deliberately.