We all gonna die if we don't give the UN all our money to make the weather gooder.
Always the money. Always the fucking dollars.- Joe Pesci, Casino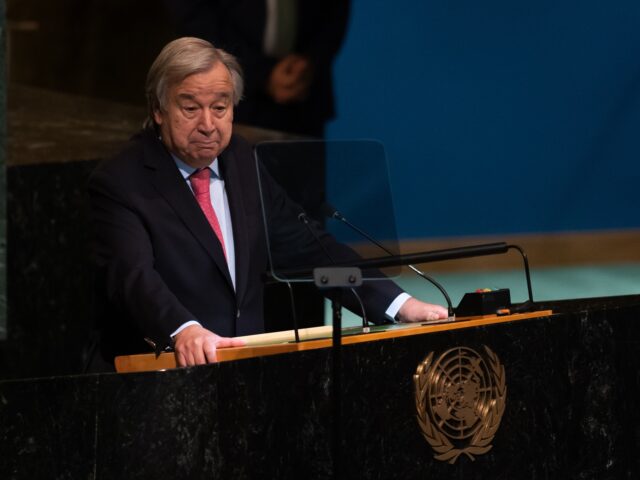 U.N. Secretary-General António Guterres addressed the globalist organization's 2022 General Assembly on Tuesday, saying the time has come for the world to fall into line and address a range of problems from Russia's invasion of the Ukraine to rising food and energy prices – or pay a deadly price.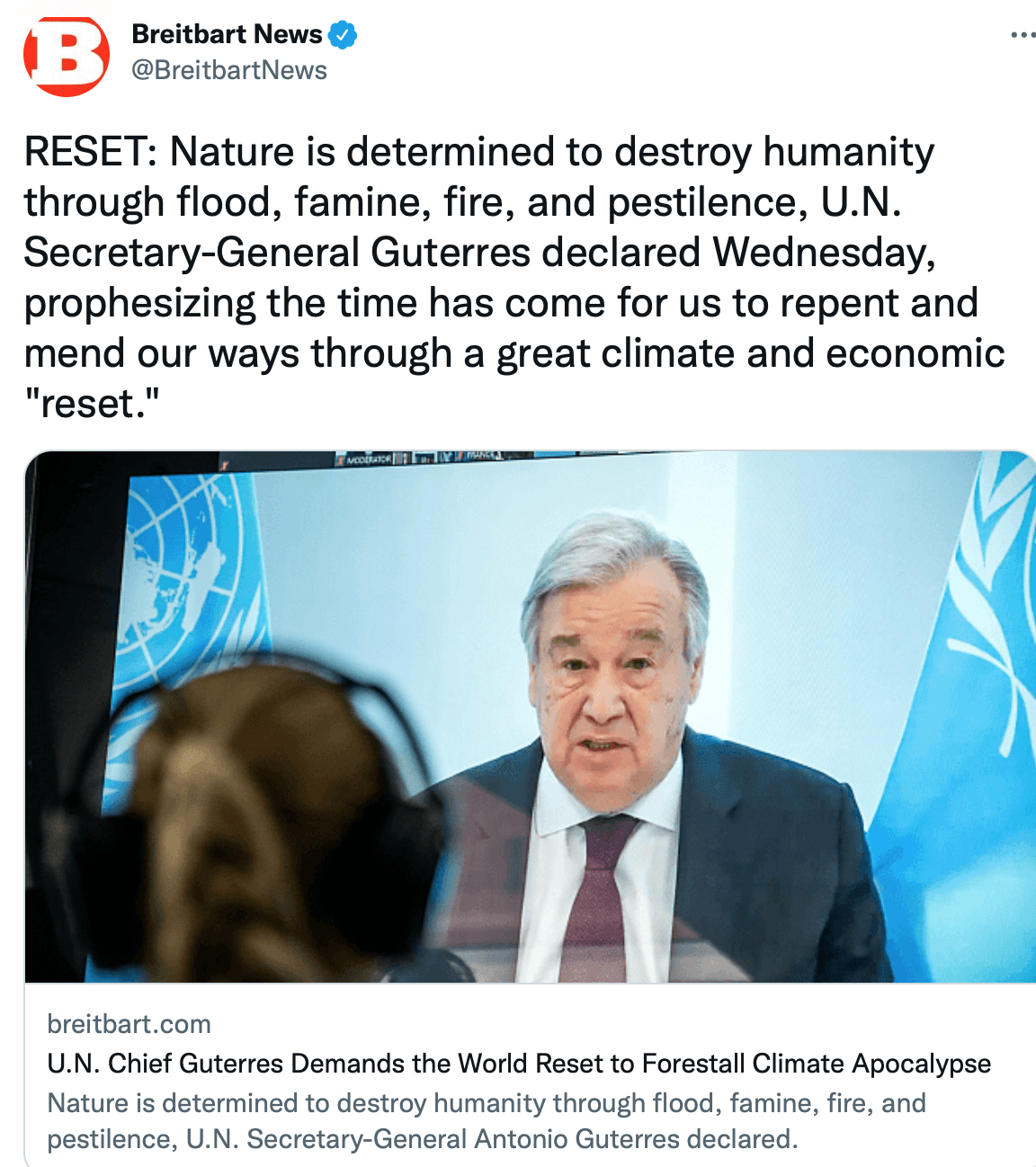 The world "has a duty to act," and yet "we are gridlocked in colossal global dysfunction," Guterres lamented before more than 100 world leaders who had flown into New York City to attend the session.
After outlining all the problems confronting the planet, the veteran Portuguese Socialist called for action lest his words of warning vanish with the wind as he continued to plead for action to forestall a looming "winter of discontent on a global scale." He said:
 The end is neigh, the warming will kill us all.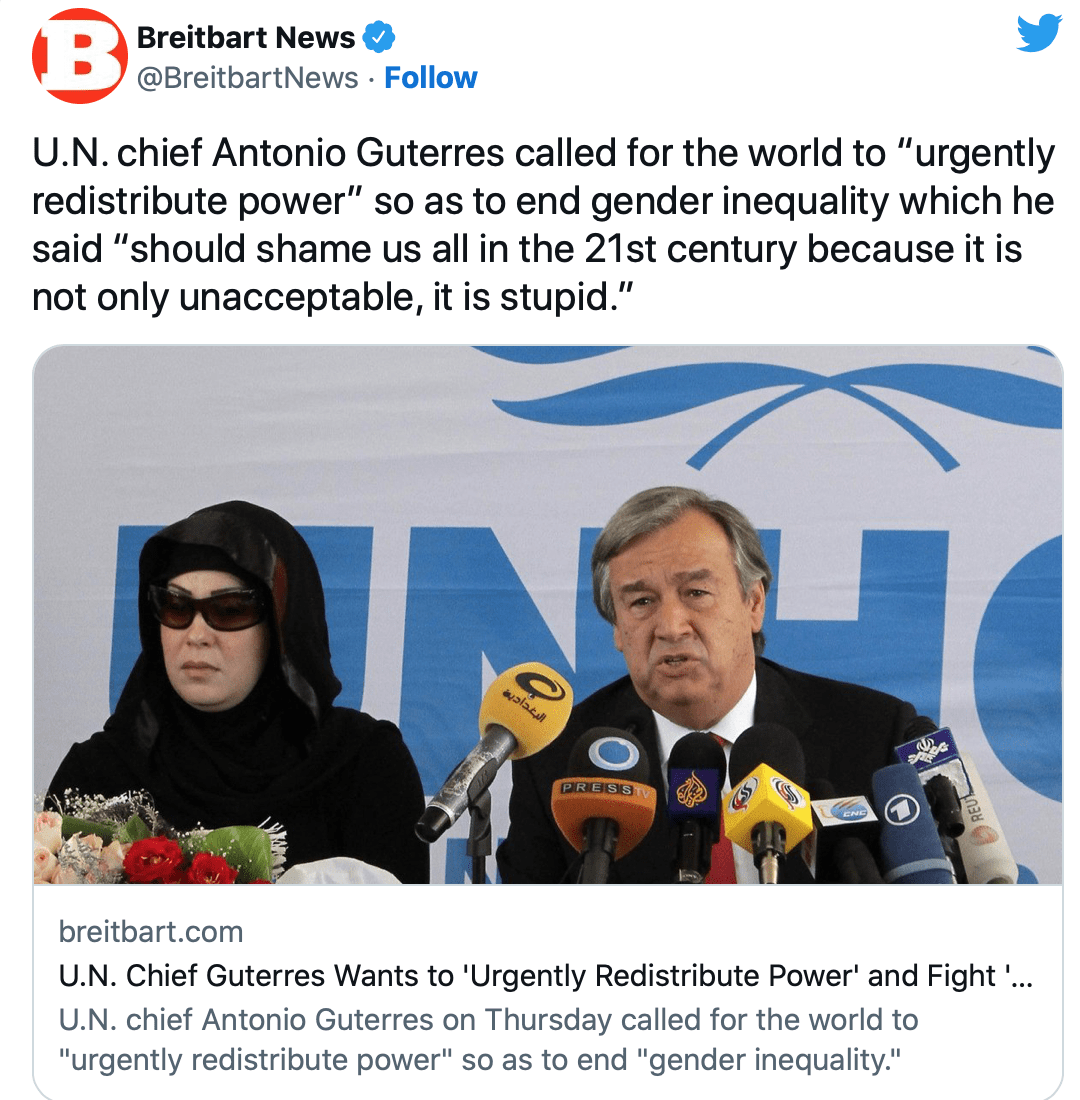 Progress on these issues and more is being held hostage by geopolitical tensions. Our world is in peril and paralyzed.

Geopolitical divides are undermining the work of the security council, undermining its international law, undermining trust and people's faith in democratic institutions, undermining all forms of international cooperation. We cannot go on like this.
He also warned of what he called "a forest of red flags" around new technologies despite promising advances to heal diseases and connect people.
RESET: Nature is determined to destroy humanity through flood, famine, fire, and pestilence, U.N. Secretary-General Guterres declared Wednesday, prophesizing the time has come for us to repent and mend our ways through a great climate and economic "reset." https://t.co/sZUDhH7YT8

— Breitbart News (@BreitbartNews) December 4, 2020