Gaslighting is bigger than politics itself. The swamp is all around us. And it gets deeper by the day.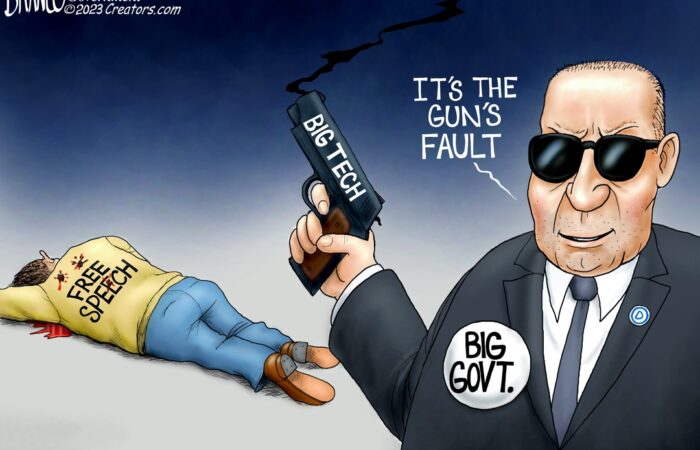 "The media have successfully established a pattern now where the initial crime is dismissed and swiftly considered irrelevant, no matter how extreme that crime is, whilst the response calling for justice is described as a scandal.
.
People who persist in remembering the original crime and demanding redress are actually criminalised for doing so, as most famously and shockingly has been done to the January 6th protestors. Many of these people have been detained for two years without a trial.
.
Two Jan 6th protestors died on the day, one murdered in cold blood by a capitol police officer who has never faced any investigation or trial. Two have killed themselves whilst being held without trial and persecuted in ways that Magna Carta considered unjust as early as 1215, let alone ways which would horrify the Founding Fathers of the United States of America.
.
Stealing an election and then murdering protestors about it is the actual crime. It is the crime that renders any government that follows an illegal regime no more legitimate than some African or South American nation where a despot takes power using similar methods.
.
And yet today, even people who know this to be true, even as yet more evidence emerges of the way in which the media and social media elites lied and conspired to enable the installation of this murderous regime, the original crimes are described as irrelevant. People become impatient with the mention of them, rather than furious that two years later the actual criminals remain in power and unpunished and brazenly continuing new false narratives to prop up their fundamentally immoral and illegitimate rule.
.
The scandal is in remembering, supposedly, even for 'our side' who are 'tired of hearing about it'.
.
Imagine if two years in people had told George Washington 'enough already. We're bored of this. Stop retreading old ground. Accept that you've lost and move on. You're being divisive.'. No nation is ever formed by cowards, and only cowards give nations away. Men and women of decency and courage are prepared to fight for the things which are right and true, and they do not place time limits on such a struggle. Because they know that such a struggle, in one way or another, is eternal.
.
It is said that a brave man can only die once, but a coward dies a thousand deaths. Every time he denies his manhood, or a woman too denies her courage for the sake of mere safety, they kill that in themselves which respects themselves, and that which is worthy of respect from others. Cowardice only emboldens the criminal to fresh outrages, and forgetting an injustice that has never been rectified does the same.
.
You cannot restore justice until you have punished the guilty. You will not be safe from harm until you teach your attackers that you can and will respond to their assaults. You don't get to just forget it and move on and everything will be better so long as you keep your head down and be quiet and moderate and forgetful. Ask a beaten wife how well that works.
.
Once you let tyranny win, and do nothing to remedy it, further crimes follow and ANY kind of justice or call for justice will ITSELF become a crime. Once you let the media persuade you that remembering the offence is the scandal, you accept that opposing any future crimes is not going to happen. You have taught them they can lie about anything and do anything, because you will choose to forget and even learn to hate those who remember."