"The poison of greed has smeared its diamonds with blood," Francis said.
This guy never heard a communist slogan he didn't like.
'Gay clubs' run in seminaries, says Pope Benedict in posthumous attack on Francis…
Historically, it was always a crime, going back to biblical times. What changed?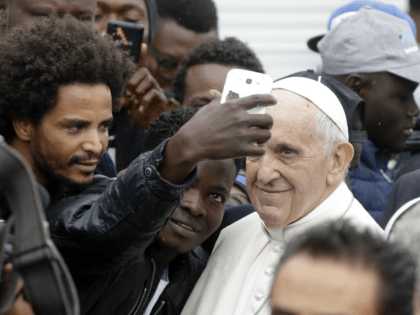 ROME, Italy 
Without placing blame firmly on either party, the pontiff denounced Friday evening's Palestinian terror attack on Israeli Jews "as they were leaving the synagogue" near Jerusalem, leaving seven Israeli Jews dead and three others wounded.
It would be better if he kept his mouth shut.