What a lying weasel this guy is!
Fraudci: "intelligence agencies are concluding COVID 'most likely' came from a lab…"
"Intelligence agencies are concluding…." ROFLOL!
JUST IN – Fauci Now Says A Lab Leak Could Still Be Considered As Coming From Natural Origins

"A lab leak could be that someone was out in the wild maybe looking for different types of viruses in bats, got infected, went into a lab, and was being studied in a lab, and then came… https://t.co/iocm9lHsCH pic.twitter.com/zmPcwIcQmC

— Chief Nerd (@TheChiefNerd) March 12, 2023
Fauci: "All of the intelligence agencies agree unanimously that this was not engineered, namely they didn't do this deliberately to make a bioweapon…there are no lab leaks that have led to pandemics" FBI: "The FBI has for quite some time now assessed that the origins of the pandemic are most likely a potential lab incident in Wuhan." https://amp.cnn.com/cnn/2023/02/28/politics/wray-fbi-covid-origins-lab-china/index.html… DoE: "The U.S. Energy Department has concluded that the Covid pandemic most likely arose from a laboratory leak" https://wsj.com/articles/covid-origin-china-lab-leak-807b7b0a… DNI: "All agencies assess that two hypotheses are plausible: natural exposure to an infected animal and a laboratory-associated incident." https://dni.gov/files/ODNI/documents/assessments/Unclassified-Summary-of-Assessment-on-COVID-19-Origins.pdf
None of this is the issue.
Fraudci is "the science". He supervised & engineered this illegal "gain of function research". It's not the FBI or any of the 3-letter agencies that are responsible. He, Fraudci, is the Covid virus!
Fraudci is the highest paid government employee.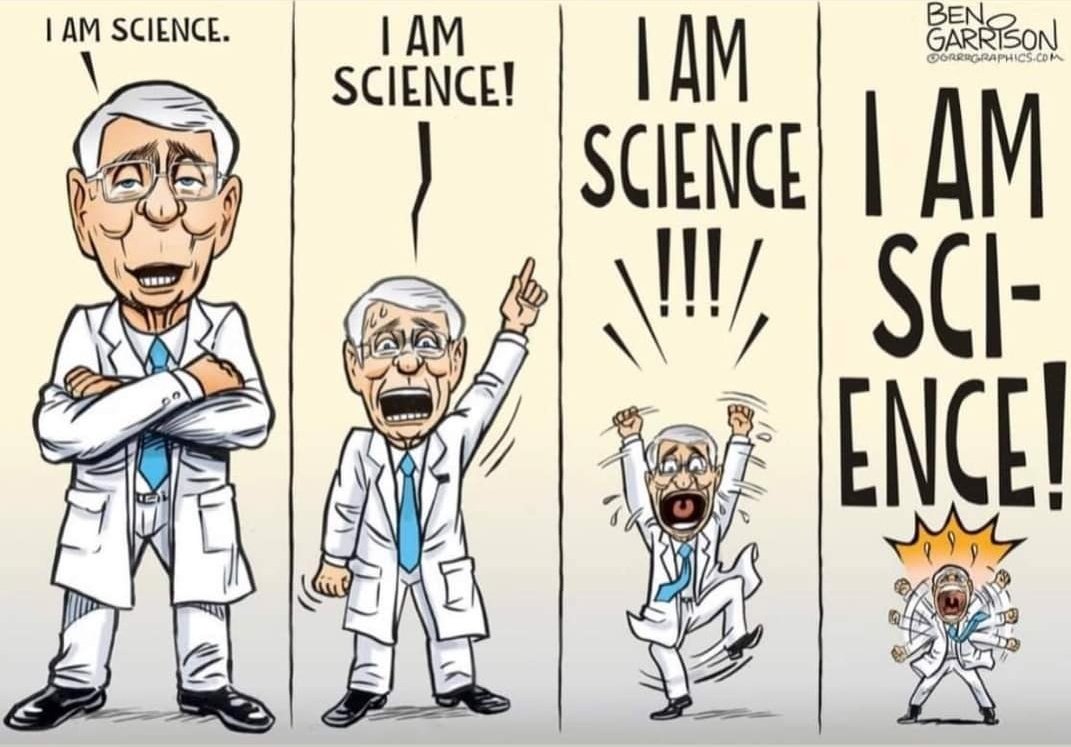 Fauci was wrong about lockdowns, school closures, social distancing, masks, double-masks, Remdesivir, vaccines, boosters, gain of function research, and he lied about the virus origin, because it was him who conducted "gain-of-function-research".