It's about the pension, this time.
Widespread protests continue today, following a blatant abuse of power by French President Emmanuel Macron.
Mr. Macron used a technicality to ram through legislation that no one in France wants, aiming to raise the retirement age from 62 to 64.
Opposition parties will initiate a vote of no confidence process today, with the goal of removing the dictatorial regime.
Dictator Emmanuel Macron bans protests. This is the end of democracy.
pic.twitter.com/W01WLecZix

— Dr. Anastasia Maria Loupis (@DrLoupis) March 18, 2023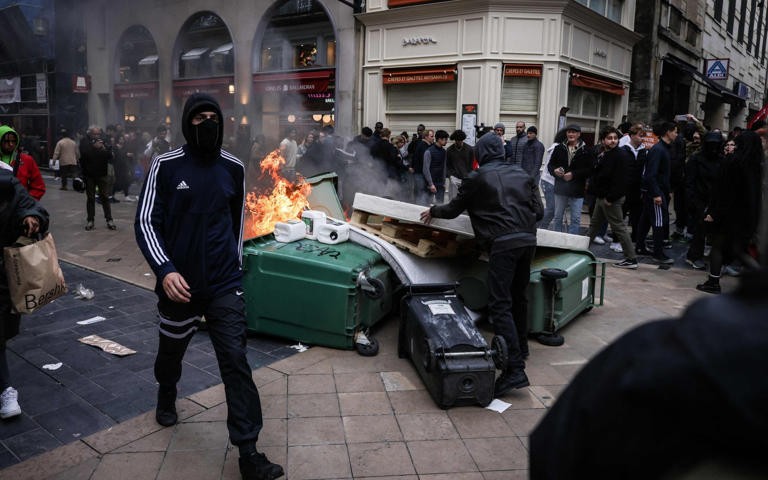 French President Emmanuel Macron shunned parliament on Thursday and invoked a special constitutional power to force through a controversial pension reform that raises the retirement age by two years to 64. The risky move sparked protests outside the National Assembly and is expected to trigger motions of no-confidence in his government.
Meanwhile in Geor…PARIS 🇫🇷 pic.twitter.com/QBIvpgJaNV

— Donbass Devushka (@PeImeniPusha) March 11, 2023