Biden's contempt for liberty is shameful.
Many of the protesters are young people to whom Fidel Castro's revolution is ancient history. They sometimes chant "we are not afraid" and carry American flags as proud symbols of freedom. They may fail in overthrowing the regime, but they are nevertheless dangerous because their movement can grow quickly if they get US support.
That support is not forthcoming.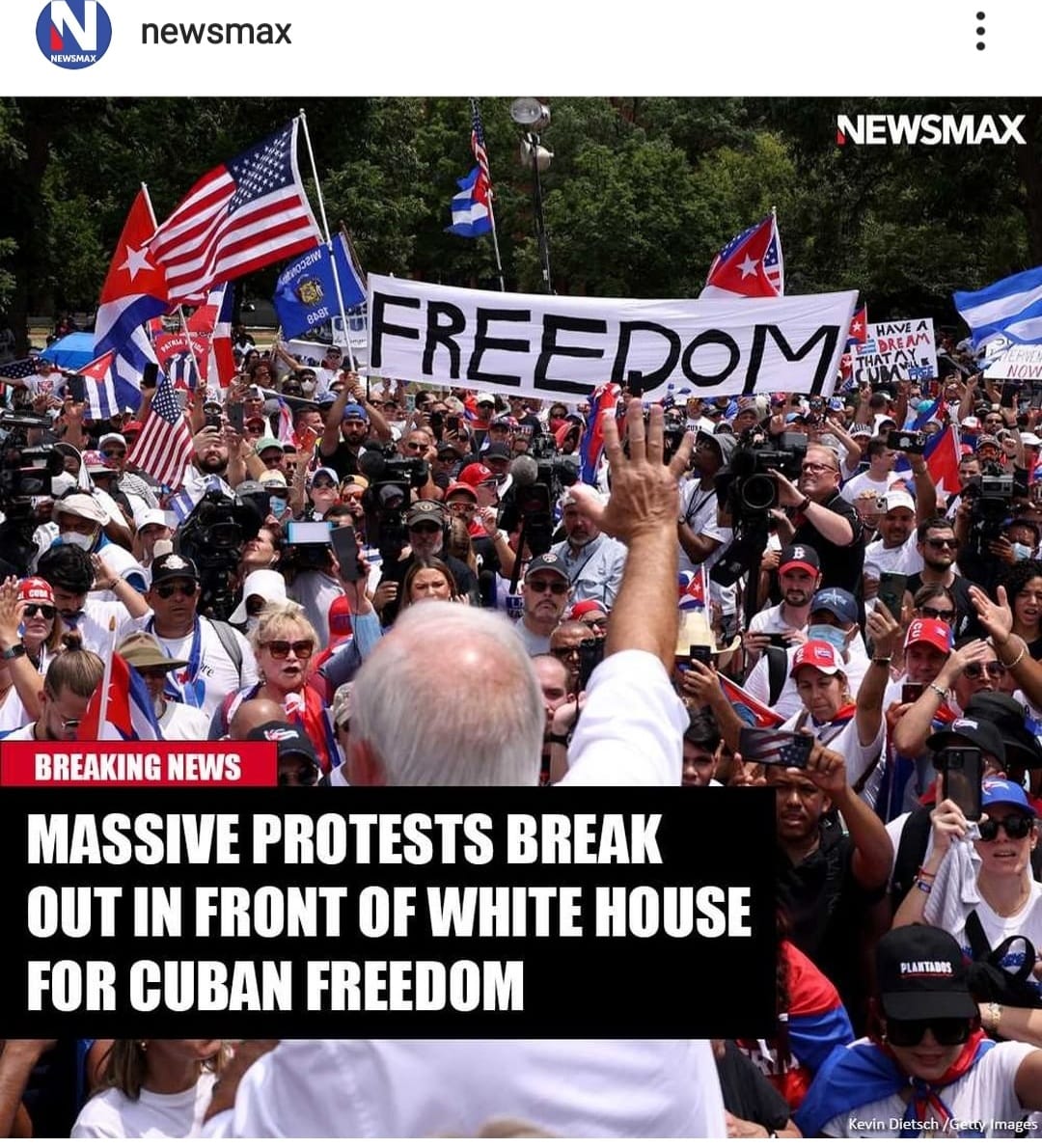 Tensions rose in front of the White House Sunday as a small group of socialists in defense of the Cuban communist regime attempted to confront a peaceful assembly in support of the rights of Cuban people.
Lilia Gort, who was participating in the much larger assembly against communism, came from Tampa, Florida, because, as she told Breitbart News, "We want freedom for our people in Cuba. The Cuban people don't have any rights. We don't have freedom of speech. It's been like this for 61 years or more. The children don't have any food. They don't have medicine."
"The people are being pulled out of their houses right now and they are being killed because on July 11, they went out on the streets to protest because they are tired of living in misery," Gort continued, appearing to reference video footage smuggled out of Cuba of state security conducting door-to-door raids and shooting unarmed civilians in their homes, sometimes in front of their children.
BREAKING: Thousands of protesters march to White House to demand Biden take action on Cuba https://t.co/KMDHUpMqPn

— Dinesh D'Souza (@DineshDSouza) July 27, 2021