Here's where we're at, today.  Only seven more to go:
More from the Religion of Peace:
India: engineer-turned-suspected Islamic State operative was told by his handler that if 'you are unable to kill them, if you fail to carry out attacks, spit on their faces'.
Feel the love:
Wishing Christians 'Merry Christmas' is a sin, worse than murder – Islamic cleric, Zakir Naik
An international orator on Islam and comparative religion, Dr Zakir Naik, on Christmas Day warned Muslims against sending wishes to Christians as they celebrate the birth of Jesus Christ.
The Islamic scholar categorically stated that it was a sin for Muslim folks to wish Christians 'Merry Christmas.'
On his Twitter handle @DrZakirNaikFC, he wrote: "Wishing Merry Christmas to Christians is worse evil, worse than fornication or murder.
"Please avoid it my dear Muslims. It's a big sin. Retweet and spread the message.
Do we really want to have these savages among us?
Harvard University Launches Fellowships in Islamic Law to Influence U.S. Policy
Harfart is totally in the pocket of the Islamofascists: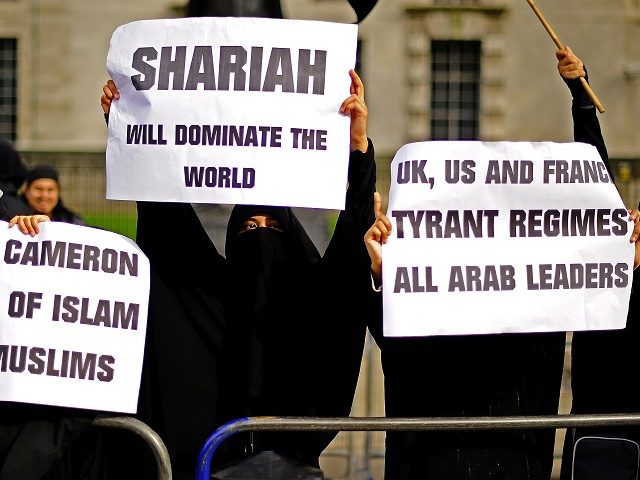 Harvard Law School has announced the launch of a series of paid fellowships for research on issues of Islamic law during the 2017-2018 academic year, aimed at influencing public discourse and U.S. policy on Sharia.
According to a recent email sent by the director of Harvard's Islamic Legal Studies Program, Intisar Rabb, the launch of the new program comes "just in time" for the beginning of the Trump administration and has the goal of "building a community of Islamic law scholars in the academy" as well as informing "policy and media discourse about Islamic law."
So the 7th century 'law' of head choppers is compatible with present day U.S. law? The mind boggles. 
Degenerate of the Month
Trudeau Lauds Unnamed 'Contribu-tions of Muslims' that Help Canada
 Prime Minister  The "najashi" Justin Trudeau commended the Muslim community for its contributions to Canada and reiterated his commitment to combat Islamophobia and politics of hate and division. He didn't mention Christmas or Chanukka.
Trudeau: "Canada is stronger because of the contributions of its Muslim community"
Canada is stronger because of the contributions of its Muslim community. We are stronger because of you. And that's why every day we just chose hope over fear and stand up to the politics of hate and division. 
"That is why our government supports initiatives that encourage inclusion and equality, combats Islamophobia and strengthens the protection of our civil rights… [French] Thank you very much for being here. May peace and blessing be upon you."