Normally the folks at 60 Minutes try to teach us, but sometimes they do the learning themselves, as when they experienced a harsh collision with the reality of the immigration situation in Europe yesterday:
[A] TV crew from the Australian 60 Minutes TV program … was in the Stockholm suburb of Rinkeby to depict the mass immigration to Sweden, and do interviews with local residents. The team barely got into Rinkeby before it was attacked for the first time, writes Avpixlat.
When a cameraman from 60 Minutes went out of the car, suddenly a car came up close beside him. The African driver of the car began to argue about why they were filming in Rinkeby. After a few minutes he ran across the foot of the cameraman, who tumbled to the ground and lay in agony. Another cameraman filmed the whole incident.
The camera man was not seriously injured, however, and was able to continue the job, but with significant pain. The police arrived at the site 10 minutes later and six policemen guarded the TV team, which consisted of three camera men and broadcaster Liz Hayes, in addition to Jan Sjunnesson from Avpixlat, who guided them in Rinkeby. 
After a while the Australians wanted to go to Rinkeby Square, but the police had to stay behind on the outside not to provoke the residents. …
Inside the Rinkeby Square, the TV crew talked with residents who did not seem aggressive, but who told about how good life was in Rinkeby with so many different cultures. All said they enjoyed it there. But when the police suddenly disappeared, without telling the TV crew, a group of masked men suddenly circled the camera men.
One of the camera men was attacked and hit with a clenched fist over his mouth. A bottle was then thrown at the camera. 
Meanwhile, another camera man was attacked and punched in the mouth so that a tooth came loose.
The TV team quickly decided to leave Rinkeby…
Too bad native Swedes don't always have that option.
If a conservative is a liberal who has been mugged, maybe this event will produce some sane reporting from the MSM regarding the consequences of massive Third World immigration.
Next time Liz Hayes visits Sweden, she'll know to wear a burka.
by Nima Gholam Ali Pour  •  February 29, 2016 (Gatestone Institute)
That Sweden is a "humanitarian superpower" is a myth that needs exposing once and for all. The recent migration wave to Sweden has made some people poor and others very, very rich. It is all about money, and it is about winners and losers.
If liberal journalists outside Sweden believe that rape is humanitarian, then Sweden has a humanitarian migration policy.
Meanwhile, thousands of "unaccompanied refugee children" are disappearing. and no one knows where they are.
There is nothing "noble" in Sweden's migration policy — far from being a good example of how a migration policy should function, it is a disaster, and its final result is chaos, conflict, and corruption.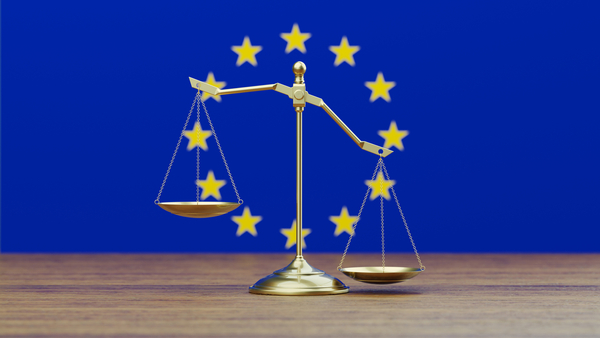 The biggest private company running asylum accommodations is owned by Bert Karlsson (left). In 2015, his company billed Swedish taxpayers $23.9 million. His homes require asylum seekers to buy their own toilet paper, apparently despite having agreed with the Migration Agency to provide asylum seekers with toilet paper, sanitary napkins and diapers. Wafa Issa (right) is head of the Migration Agency for the Stockholm region. She also runs a private company that is paid to provide foster homes to unaccompanied refugee children.
When you talk to journalists from the U.S. or the UK, they often seem to think that Sweden is a humanitarian superpower that has received refugees because the Swedish government is following some ideology based on doing good deeds.
That Sweden is a humanitarian superpower, eager to lead by example, is a myth that needs exposing once and for all. The recent migration wave to Sweden has made some people poor and others very, very rich.
Every day one reads news in Sweden about the winners and the losers in the migration industry. One of the winners in Sweden's migration industry is ICA Bank. In November 2015, it invoiced the Swedish Migration Agency $8 million for providing asylum seekers prepaid cards. For every cash withdrawal, ICA Bank takes a $2 fee, and for every prepaid card activated, it takes $21. ICA Bank won the contract without any competition; its contract with the Migration Agency extends to March 2017.
Continue Reading Article