Cry your heart out:
If you listen to the UN crooks, Europe should provide a free shuttle service to millions of welfare seeking Mohammedans. How can this go on?
These people are not refugees. They know the risks. They are not children. Stop treating them as such and stop the ferry service.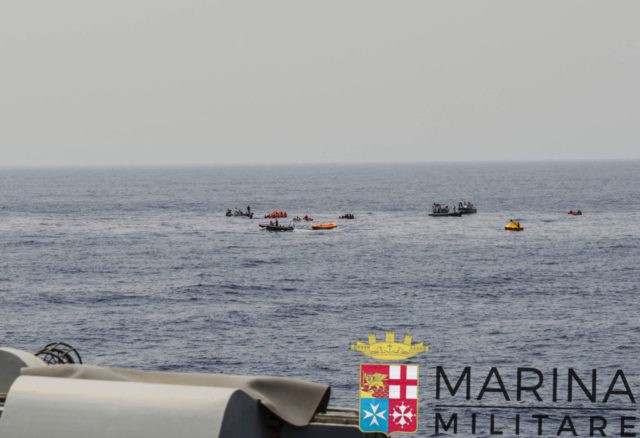 Carlotta Sami, spokeswoman for UNHCR, told The Associated Press by phone Sunday an estimated 100 people are missing from a smugglers' boat that capsized Wednesday.
She said about 550 others are missing from a smuggling boat that capsized Thursday morning. She says refugees say that boat, carrying about 670 people, didn't have an engine and was being towed by another smuggling boat before it capsized. About 25 people from it survived, 79 others were rescued by patrol boats and 15 dead bodies were recovered.
Sami says 45 more bodies were recovered from a shipwreck Friday and many more are reported missing.
In other news:
Another good man lost his job over critical remarks re Islam.
No Imam lost his job for preaching hatred from the Quran.
A mathematics professor at a German university was fired after he gave students Islam critical problems to solve in class.
BREITBART.COM
.
Protesters clashed with police in a third night of riots in Barcelona. At least two people were arrested, and 33 wounded including five journalists reporting the story. Local businesses reported damage It comes amid a row over the eviction of…