Some news items first, with links from al Jizz, al BeBeeCeera, Tommy Robinson and the Religion of Peace
Thailand update:
Thai police say they have an idea who was responsible for a spate of bomb attacks Thursday and Friday that killed four people across the country's south and injured over 30.
Britain:
Somehow the fact Muslims don't want to work is being blamed on employers: Muslims calling for government to force employers to meet a quota of Muslim employee
Police 'covered up' violent campaign to turn London area 'Islamic
Police have been accused of "covering up" a campaign of abuse, threats and violence aimed at "Islamicising" an area of London.
Radicalised girl's death should prompt review of Prevent, says MP
Bethnal Green MP expresses concern over counter-terrorism strategy after death of Kadiza Sultana who was lured by Isis
According to @guardian, the government is responsible for this person joining ISIS and being killed:
Can you tell from BBC's headline that the girl actually left England to join ISIS & was a terrorist ?
Who do our authorities ask for advice when there is a problem with Muslims. They ask the Muslim community. Madness.
Govt Report: Massive Voter Fraud In Muslim Areas, No Challenge Because Of 'Political Correctness'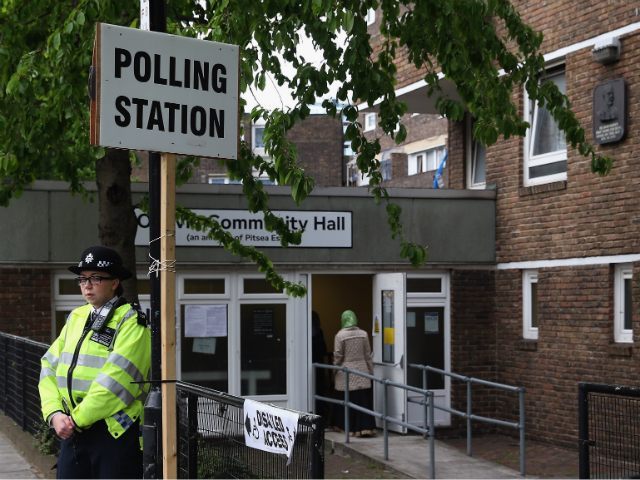 Massive levels of electoral fraud have gone unchallenged as a result of "political correctness", according to an official new report from the UK government.
More below the fold.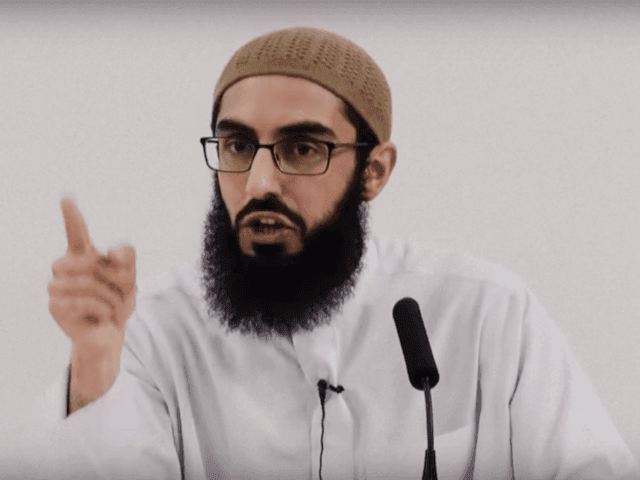 The largest Muslim umbrella group in Wales has claimed "all mosques and Muslim institutions in Wales" are peaceful, as they backed an imam who told his congregation that war is approaching and Islam allows them to take women as slaves and rape them.
The Muslim Council of Wales (MCW), an affiliate of the Muslim Council Britain, said in a statement signed by 40 prominent "community leaders" that Imam Ali Hammuda's comments had been "misrepresented".
They also argued that mosques and schools must be "safe spaces" where Muslims are able to discuss and propagate certain views about rape and enslavement in order to tackle extremism, writing:
"Vital to neutralising the message of extremism is having the safe space to discuss sensitive issues which extremists exploit to bolster their message. These safe spaces must exist in mosques, schools, Universities and all institutions."
Mr. Hammuda works at Cardiff's Al-Manar Mosque, where three Islamic State fighters known as the "Cardiff jihadis" worshipped before travelling to Syria. One was killed in an RAF drone strike as he was thought to be plotting attacks in the UK.
More below the fold.
Election fraud in Muslim areas
The Telegraph reports that a new report commissioned by former Communities Secretary Sir Eric Pickles reveals that UK authorities are in a "state of denial" and are "turning a blind eye" to election fraud in heavily populated Muslim areas.
According to the report, voter fraud is occurring "especially in communities of Pakistani and Bangladeshi background", but concerns have been largely ignored due to "over-sensitivities about ethnicity and religion".
The new information confirms reports repeatedly raised by Breitbart London. In 2014, Breitbart London reported on threats and chaos at Tower Hamlets polling stations.
Rape needs safe spaces:
The imam, who has denounced Islamic State, was recorded by an undercover reporter last month telling worshippers that one interpretation of a Quranic verse "is that towards the end of time there will be many wars, like what we are seeing today, and because of these wars women will be taken as captives, as slaves, yeah, women will be taken as slaves".
"And then, her master has relations with her because this is permissible in Islam, it's permissible to have relations with a woman who is your slave or your wife," he added.
Despite the recording, the MCW said in the statement that reports were "slanderous and untrue", insisting Mr. Hammuda's mosque is "a vocal and committed partner in… countering the ideology of the so-called 'Islamic State'".
In fact, every single Muslim group in the country is peaceful, they said.
"All mosques and Muslim institutions in Wales are committed to teaching morals and values of the Islamic tradition, compassion, forgiveness, the sacredness of all human life, and the equality and personhood of every individual, male and female," they wrote.