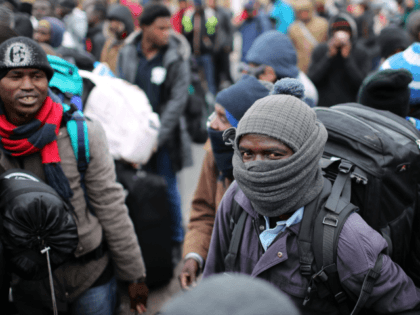 They were braced for another battle today with authorities due to destroy the notorious refugee shantytown.
There are between 6,000 and 10,000 migrants there desperate to get to Britain to claim asylum.
Sixty buses were due to pick up 3,000 today to take them to two other centres in France.
A British-registered van dropped off empty suitcases for them to pack their bags.
APO-CALAIS-PYSE NOW Cops clash with migrants and protesters ahead of Calaise Jungle closure
Tear gas and stones thrown as violent battle between authorities and migrants escalated throughout the night
Soldiers of allah,  fresh from the Jungle to be released into rural Devon. I'm sure it will work out a treat.
This is how open and transparent Govt is. They hide the middle aged "children" from the
#calaisjungle
from us. They are the enemy
.
These people are wakademic retards.
.
"How awkward it will be when the Muslim refugee president throws the queer vice president off the top of a tall building."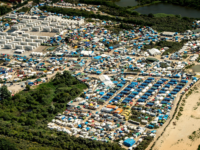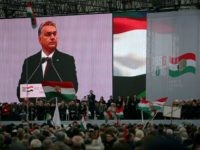 In other news:
German "expert on Salafism" says: Give Muslims their own city to prevent "radicalization"
Hey, great idea! How about Berlin?
In any case, if Edler is really an expert on Salafism, he knows that the Salafis won't ever be satisfied with just one city, and will be emboldened by the gift to demand more. And in the final analysis, it doesn't really matter: if Merkel's policies continue, the Salafis will control plenty of German cities soon enough.
"'Expert': Give Syrians Their Own City in Germany To Prevent Radicalisation," by Chris Tomlinson, Breitbart, October 23, 2016:
A left wing expert on Salafism has suggested that Germany has no real culture and that Syrians should be allowed their own city rather than be forced to integrate into German society.
Expert on Salafism and Green party member Kurt Edler is proposing a radical idea on how the German government should handle the integration of Syrians and other migrants into German society.