The greatest trick the Devil ever pulled was convincing the world he didn't exist.
France: Imam explains the importance of deception in Islamic conquest of Europe
Thanks to JW
Muhammad said, "War is deceit." (Bukhari 4.52.268)
Video thanks to Vlad Tepes.
German courts are as thick as bricks. These witless tools are imposing Islam. Are they just dense? Are they blind? Or are they complicit?
A German court has ruled that a group of Islamists did not break the law when forming a 'Sharia police force' in 2014. The group caused public outrage after… RT.COM
Fake News everywhere you look.
The progressive Left
, spearheaded by the liberal media and Hussein Obama, want you to be outraged over the current level of 'fake news' that is disseminating across the globe. What they mean when they say this is that they want satire sites, like 
The Onion
, to be shut down. They attempt to make the laughable claim that satire sites "
changed the course of the presidential election
."
In this age of political correctness, Physiognomy is considered pseudoscience, whereas 'globull worming', 'gender studies', 'sustainability' and the unspeakable nonsense of "African studies" (along with Islam) have been forced on institutes of higher learning in a way that resembles a tsunami. In my humble view, physiognomy is as valid as anthropology, far better than globull worming fantasies or gender studies. I would suggest that the physiognomy of this Purdue professor can be read like a book. Your views might differ. If you think I'm wrong, please tell me why.
 When Liberal Logic overrides your own bloodline….sad, but this is very true…. 
– Breitbart
Council of Europe Recommends British Press NOT Report when Terrorists are Muslims
the British press is allegedly inciting readers to commit "Islamophobic" acts against Muslims:
ECRI considers that, in light of the fact that Muslims are increasingly under the spotlight as a result of recent ISIS-related terrorist acts around the world, fueling prejudice against Muslims shows a reckless disregard, not only for the dignity of the great majority of Muslims in the United Kingdom, but also for their safety.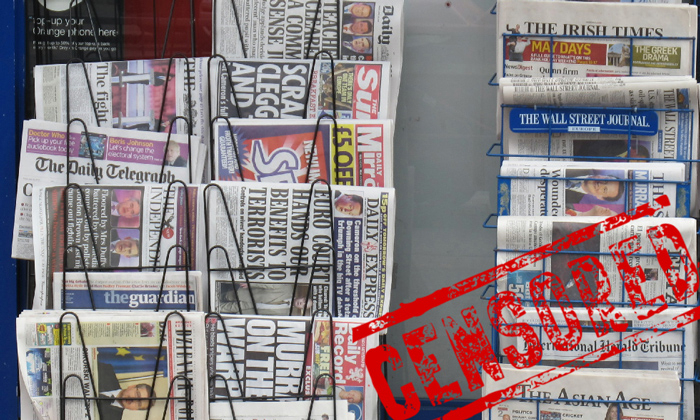 ECRI is basing its report on a recent study from Matthew Feldman, Professor at Teesside University. This study compiled anti-Muslim incidents before and after terrorist's attacks:
In the seven days prior to the Charlie Hebdo massacre in Paris, where 12 people were killed, there were 12 reported (anti Muslim) incidents, but in the seven days following, there were 45. This pattern was similar in relation to the terror attacks in Sydney, in December and Copenhagen, in February.