Berlin truck attacker identified as 23yo Paki "refugee"
No  Muslim is a refugee. All Muslims are soldiers of allah. 
Police stand in front of the truck which ploughed last night into a crowded Christmas market in the German capital Berlin, Germany, December 20, 2016 © Hannibal Hanschke
The man who rammed a 7-ton truck into a crowded Christmas market in the heart of Berlin, killing 12 people and injuring 48, has been identified by German media as a 23-year-old refugee of Pakistani origin who arrived in the country via the 'Balkan route'.
The suspect has been named as Naved B., a 23-year-old Pakistani who was registered as an asylum seeker in February this year, Spiegel reported, citing police and security sources. The report also said the Pakistani man could have used a fake ID and an alias
Muslim Killer 'Was Radicalised In Refugee Camp AFTER Arriving In Germany'
Unlikely. Highly unlikely.
Berlin killer was arrested for sex attack five months ago: Interpol knew of shady past of Pakistani asylum seeker, 23, 'who was radicalised by ISIS in refugee camp AFTER arriving in Germany'
Pakistani asylum seeker Naved B, 23, entered country a year ago under false name and has criminal record
Asylum seeker was living inside hangar for immigrants at a Berlin airport since raided by commandos at 4am
At least 48 injured and 12 dead after truck mowed down shoppers at 40mph in a busy Christmas market
Driver steered at crowds – including children – along 80 metre stretch of pavement packed with stalls
Naved B said to have been radicalised after getting to Germany and directed to kill by his ISIS handler abroad
Masked killer fled scene but was pursued by 'hero' witness who chased him on foot and led police to him
Polish-registered lorry understood 'stolen by hijacker', who may have murdered its driver found dead in cab
Angela Merkel says Germany is in 'mourning' – but terror attack could be hammer blow to 2017 election hopes
The suspect in the Berlin lorry attack that killed 12 people and injured 48 others has denied any involvement, Germany's interior minister said.
.
Merkel: "we must assume it was a terrorist attack"
The German chancellor has said the deadly truck attack on a Berlin Christmas market was likely an act of terrorism. She has said those responsible for the attack will be punished "with the full strength of our law."
Should it turn out that the attacker had been a refugee, Merkel said, this would be "particularly appalling to the many, many Germans who are actively helping refugees every day and to the many people who are indeed needing our protection and are making an effort to integrate in our country."
From Merkel Propaganda outfit Deutsche Welle – World leaders pledge solidarity with Berlin after Christmas market tragedy
President-elect Donald Trump labeled the incident a "horrifying terror attack," adding that "Islamist terrorists continually slaughter Christians," in a statement. On Twitter, he said "the civilized world must change its thinking."
United States President-elect Donald Trump has called the attack part of a "global jihad".
'Terrorist threat' suspect arrested, arms seized in Brussels
The Brussels prosecutor's office has confirmed that a large security operation which put the Schaerbeek area of the city on lockdown Monday was an anti-terrorist operation in which one person was arrested.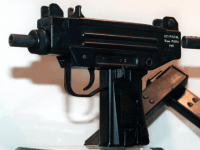 A message from Vlad Tepes:
Social media, whether it is Youtube, Twitter or Facebook, has a policy of "Grey balling" or Grey listing" an item that doesn't fit the narrative.
This means that an item won't necessarily be banned or barred, but will be suppressed from the usual mechanisms the site allows for an item to spread.
As a consequence, things that would typically go viral, but expose the left or islam's true nature, do not go past the views of the people who directly subscribe to that channel or feed.
The team of people, of which I am a small part, produces a lot of amazing subtitled videos that would, if on a level playing field, often make millions of views. But typically the best ones seem to stick at around 5000 or so, around 3000 less than the number of actual subscribers the YT channel the videos are on, actually has.
The video below, on how Islam is taught in institutions in Germany, really needs to get out.
It has been up for a couple of days and only has 2800 views as of now.
If you agree that this video is instructive, please right click it for the video URL at Youtube and send it out everywhere you can think of. Social media, email, bits of paper in bottles in the Sea.
Lets bypass the information battle-space bullies on the left.