Warnings from the Terrorists Themselves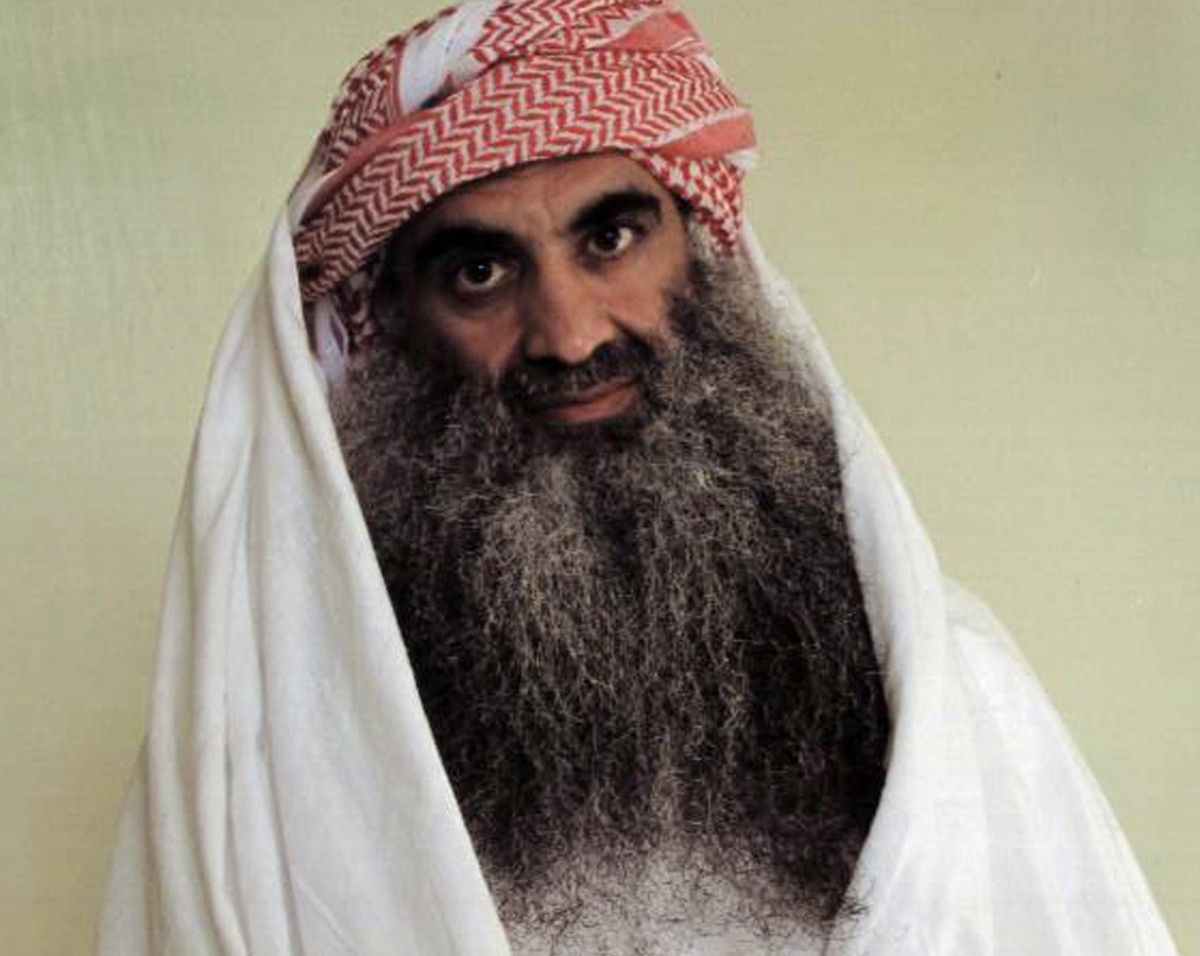 Readers should have their eyes opened by what KSM told Mitchell. These KSM quotes support Donald Trump's desire to have a new immigration policy. Mitchell recollects in the book, "The 'practical' way to defeat America was through immigration and by outbreeding non-Muslims. He said Jihadi-minded brothers would immigrate into the United States, taking advantage of the welfare system to support themselves while they spread their Jihadi message. They will wrap themselves in America's rights and laws for protection, ratchet up acceptance of Sharia law, and then, only when they were strong enough, rise up and violently impose Sharia from within. He said the brothers would relentlessly continue their attacks and the American people eventually would become so tired, so frightened, and so weary of war that they would just want it to end. 'Eventually America will expose her neck to us for slaughter.'"
Mitchell strongly believes that the terrorists are depending on American political correctness to help them rise up and attack. "Political correctness has to go away. It allows someone like KSM to operate in our midst without being challenged and ratchets up the focus on Sharia Law without pushing back on it. Too much political correctness and we will be standing on the moral high ground looking down into a smoking hole."
It would almost be laughable if it weren't so sad how the press plays a role in promoting the terrorist agenda. Mitchell thinks "too much has been made of waterboarding. Those in the in the media are obsessed with it. They ignore it was done to stop catastrophic operations within the U.S. I was told by someone who wanted to interview me 'I am not looking for the truth, but am looking for a quote.' Another journalist ran something by me she intended to publish. When I told her what she was saying was not even remotely true her response, 'what I'm going to write about you speaks to a larger truth that may not come across if I stick to the facts of the situation.'"
He went on to say how KSM understood that the media was promoting Islam's cause. The terrorist stated how the press would frame the war against Islam as morally wrong and the "media's response was one of Allah's 'gifts,' one of the ways Allah preordained for Americans to set aside those things which kept us safe and prevented attacks in the immediate aftermath of 9/11. The long war for Islamic domination wasn't going to be won in the streets with bombs and bullets and bloodshed. But would be won in the minds of the American people."
There are some Americans who choose to look the other way and ignore the hideousness of the terrorist crimes, including what KSM did to Daniel Pearl. Mitchell told American Thinker, "KSM thinks his G-d has given the Jihadists a mandate to either convert, kill, or enslave everyone on the planet. He really believes that a weapon put into our consciousness by their G-d is that we do not take them at their word and do not believe what they say."
It is not only the media, but the Obama administration and the Democrats that are complicit in these actions. After arriving at Guantanamo Bay, KSM confessed to all the crimes he was involved in, but they were set aside by Eric Holder's Department of Justice. Mitchell is furious, "I know how KSM thinks. He took it as a sign that Jihad would stay active by drawing others into the fight. This administration and senators like Feinstein look at them as victims instead of perpetrators. Turning terrorists who want to kill us as victims is exactly what the Feinstein report intended. It has stirred up the crazies and Jihadists, essentially issuing a Fatwa against everyone,  past or present, working to protect Americans from Jihadist terrorist attacks."
Mitchell is optimistic regarding the Donald Trump appointees. "It seems they are more concerned about protecting America than in protecting their boss's legacy that includes fudging intelligence. The Left loves to cherry pick information. I am hopeful that a Trump administration understands that senior-level terrorists who are hardened at protecting secrets will not give any information based on the Army Field Manual's techniques. I know what General Mattis said, and consider him a man of integrity and honor. I think he understands that no one gives up information for a beer and a pack of cigarettes. The mall cops use techniques outlawed to the CIA. We need to have available a full spectrum of techniques instead of being restricted to the Army Field Manual."
What he wants Americans to understand after reading Enhanced Interrogation is that "There really are monsters out there that want to destroy our way of life. Senator Feinstein, other Democrats, and President Obama say harsh measures should always be illegal. They live in a bubble of protection provided by the men and women who are willing to sacrifice their lives. Yet, they will throw them under the bus afterwards so they can claim the moral high ground. In my mind, the temporary discomfort of a terrorist who has voluntarily taken up arms to destroy our way of life does not outweigh my moral obligation to do what I can to save hundreds, maybe thousands of people."
The author writes for American Thinker. She has done book reviews, author interviews, and has written a number of national security, political, and foreign policy articles.
President-elect Donald Trump has been proven correct more than once concerning his desire to vet those wanting to emigrate from areas where terrorism is prevalent. A recently published book, Enhanced Interrogation by James E. Mitchell and Bill Harlow, shows why it is necessary for America to take strong measures to defend itself from its enemies and that the country is less safe now without them than it was before 9/11. He provides the reader with a thorough explanation of the procedures, safeguards, and the results from the interrogation program. American Thinker interviewed Dr. Mitchell about what he learned from the interrogation process.
Mitchell is a psychologist who served twenty-two years in the Air Force and who helped develop the CIA's interrogation program. He only dealt with the top-tier terrorists and has spent more time with Khalid Sheikh Mohammed (KSM) than other interrogators.
Readers should have their eyes opened by what KSM told Mitchell. These KSM quotes support Donald Trump's desire to have a new immigration policy. Mitchell recollects in the book, "The 'practical' way to defeat America was through immigration and by outbreeding non-Muslims. He said Jihadi-minded brothers would immigrate into the United States, taking advantage of the welfare system to support themselves while they spread their Jihadi message. They will wrap themselves in America's rights and laws for protection, ratchet up acceptance of Sharia law, and then, only when they were strong enough, rise up and violently impose Sharia from within. He said the brothers would relentlessly continue their attacks and the American people eventually would become so tired, so frightened, and so weary of war that they would just want it to end. 'Eventually America will expose her neck to us for slaughter.'"
Mitchell strongly believes that the terrorists are depending on American political correctness to help them rise up and attack. "Political correctness has to go away. It allows someone like KSM to operate in our midst without being challenged and ratchets up the focus on Sharia Law without pushing back on it. Too much political correctness and we will be standing on the moral high ground looking down into a smoking hole."
It would almost be laughable if it weren't so sad how the press plays a role in promoting the terrorist agenda. Mitchell thinks "too much has been made of waterboarding. Those in the in the media are obsessed with it. They ignore it was done to stop catastrophic operations within the U.S. I was told by someone who wanted to interview me 'I am not looking for the truth, but am looking for a quote.' Another journalist ran something by me she intended to publish. When I told her what she was saying was not even remotely true her response, 'what I'm going to write about you speaks to a larger truth that may not come across if I stick to the facts of the situation.'"
He went on to say how KSM understood that the media was promoting Islam's cause. The terrorist stated how the press would frame the war against Islam as morally wrong and the "media's response was one of Allah's 'gifts,' one of the ways Allah preordained for Americans to set aside those things which kept us safe and prevented attacks in the immediate aftermath of 9/11. The long war for Islamic domination wasn't going to be won in the streets with bombs and bullets and bloodshed. But would be won in the minds of the American people."
There are some Americans who choose to look the other way and ignore the hideousness of the terrorist crimes, including what KSM did to Daniel Pearl. Mitchell told American Thinker, "KSM thinks his G-d has given the Jihadists a mandate to either convert, kill, or enslave everyone on the planet. He really believes that a weapon put into our consciousness by their G-d is that we do not take them at their word and do not believe what they say."
It is not only the media, but the Obama administration and the Democrats that are complicit in these actions. After arriving at Guantanamo Bay, KSM confessed to all the crimes he was involved in, but they were set aside by Eric Holder's Department of Justice. Mitchell is furious, "I know how KSM thinks. He took it as a sign that Jihad would stay active by drawing others into the fight. This administration and senators like Feinstein look at them as victims instead of perpetrators. Turning terrorists who want to kill us as victims is exactly what the Feinstein report intended. It has stirred up the crazies and Jihadists, essentially issuing a Fatwa against everyone,  past or present, working to protect Americans from Jihadist terrorist attacks."
Mitchell is optimistic regarding the Donald Trump appointees. "It seems they are more concerned about protecting America than in protecting their boss's legacy that includes fudging intelligence. The Left loves to cherry pick information. I am hopeful that a Trump administration understands that senior-level terrorists who are hardened at protecting secrets will not give any information based on the Army Field Manual's techniques. I know what General Mattis said, and consider him a man of integrity and honor. I think he understands that no one gives up information for a beer and a pack of cigarettes. The mall cops use techniques outlawed to the CIA. We need to have available a full spectrum of techniques instead of being restricted to the Army Field Manual."
What he wants Americans to understand after reading Enhanced Interrogation is that "There really are monsters out there that want to destroy our way of life. Senator Feinstein, other Democrats, and President Obama say harsh measures should always be illegal. They live in a bubble of protection provided by the men and women who are willing to sacrifice their lives. Yet, they will throw them under the bus afterwards so they can claim the moral high ground. In my mind, the temporary discomfort of a terrorist who has voluntarily taken up arms to destroy our way of life does not outweigh my moral obligation to do what I can to save hundreds, maybe thousands of people."
The author writes for American Thinker. She has done book reviews, author interviews, and has written a number of national security, political, and foreign policy articles.
Read more: http://www.americanthinker.com/articles/2017/01/warnings_from_the_terrorists_themselves.html#ixzz4UlfGRha4
Follow us: @AmericanThinker on Twitter | AmericanThinker on Facebook