David Vance:
.
Well, in case you were ever in any doubt, we all now see what #BlackLivesMatter stands for. Obama and the gang must feel so proud.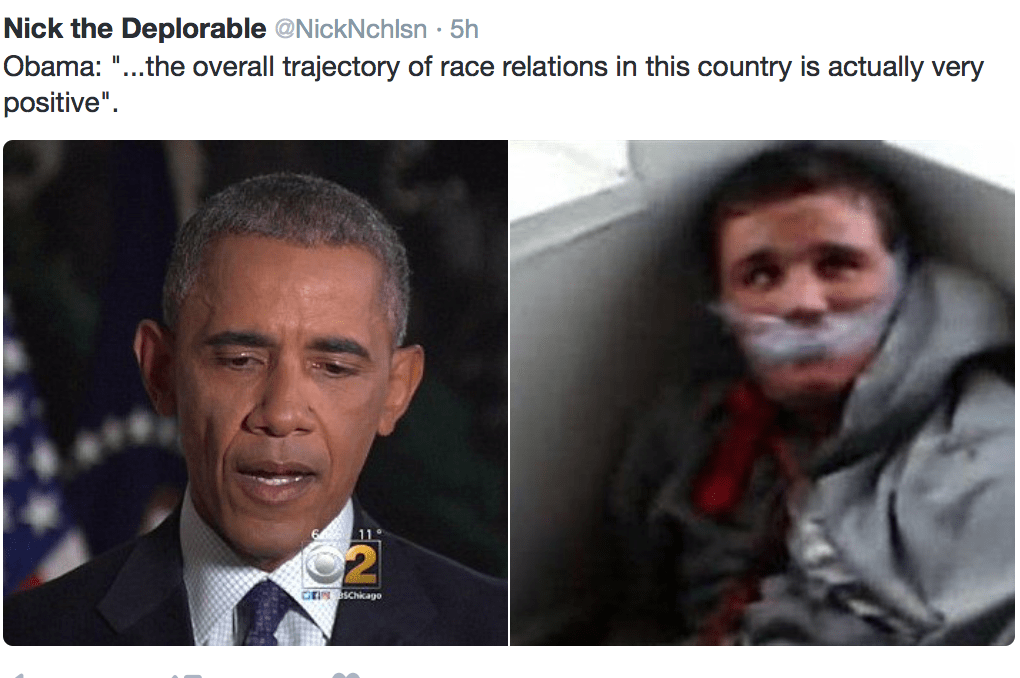 Paul Joseph Watson
.
Dear mainstream media; This is why you suck and no one trusts you any more.
The MSM spent a year saying "Trump's rhetoric is causing violence" But when I say BLM's rhetoric causes violence it's a conspiracy theory

White boy-activist who choses to identify as black sees "injustice" in prosecuting black crime:
Black Lives Matter activist Shaun King decided he was more upset that the brutal kidnapping and torture of a mentally disabled white man by four young black men and women was labeled on Twitter as #BLMKidnapping than the crime itself:  DAILYWIRE.COM
Leftoids are scum. CNN journaille are paid pond scum.
.
…but making Jo Cox's murderer a Leave voters lynch man was fine was it, you duplicitous, white-baiting fools?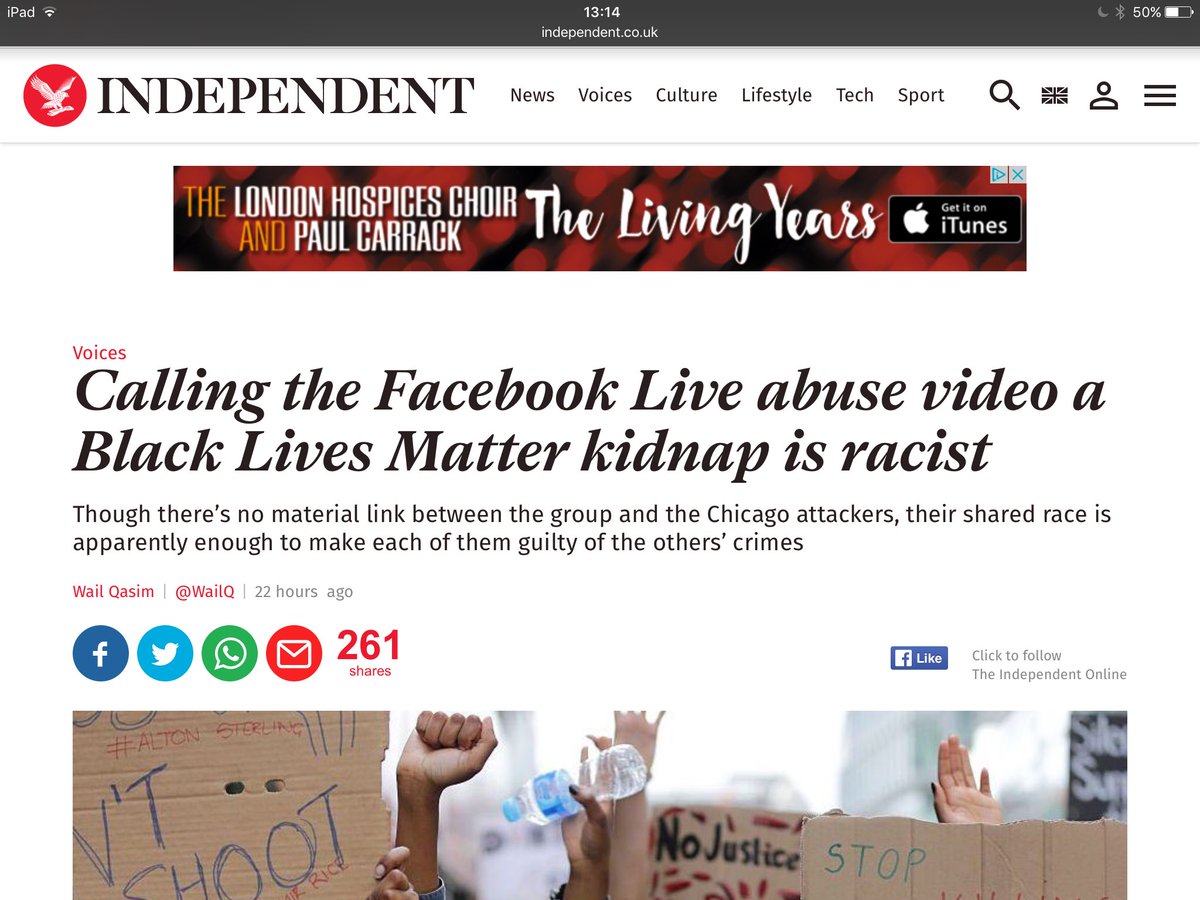 Stuck on stoopid:
Brittany Herring: 5 Fast Facts You Need to Know
An 18-year-old woman who posted a Facebook Live video showing a man with special needs being tied up, tortured and beaten in a Chicago home is in police custody with three friends, authorities say.
Brittany Herring streamed the video live on Facebook on Tuesday while she and three men taunted and attacked the victim, a resident of a Chicago suburb, police said. 
Charges were announced Thursday against Herring, 18, who also goes by the name Brittany Covington, along with Jordan Hill, 18; Tesfaye Cooper, 18; and Tanishia Covington, 24.
They were all charged with a hate crime, along with aggravated kidnapping and several other felonies.
Hill is from Carpentersville, Illinois, while Cooper and the Covingtons, who are sisters, are from Chicago.
The video shows the captors, who are black, making derogatory statements about Donald Trump and white people. But Chicago Police said Thursday morning they do not believe the victim, who is white, was targeted because of his race.
While the four suspects are charged with a hate crime, Chicago Police said Thursday they do not believe the victim was targeted because of his race, but that race did play a role in the attack.
Police spokesman Anthony Guglielmi told the Associated Press the attackers made some "terrible racist statements,' but said investigators believe the victim was targeted because he "has special needs," not because he's white.
At a press conference later Thursday, police said the hate crime charge stems from both the racial comments made in the video and the diminished mental capacity of the victim.
The victim, also 18, had last been seen by his parents on December 31, and they told police they received texts from his captors while he was with them, WLS-TV reports. His parents live in Streamwood, Illinois, a suburb in Cook County, and police there are also investigating the case.
He was hospitalized after the assault, but was in stable condition on Wednesday, police said.
The four suspects remain in custody and are expected to appear in court Friday.