GEERT WILDERS, MARINE LE PEN AND FRAUKE PETRY MEET IN KOBLENZ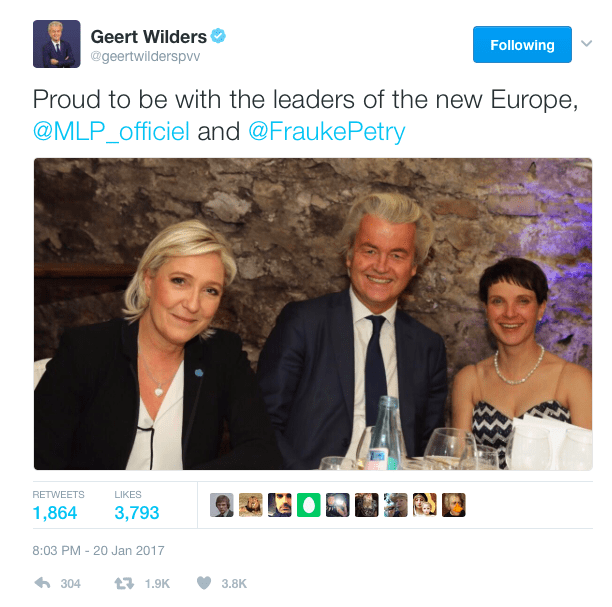 Geert Wilders of the Dutch Freedom Party, Marine le Pen of the French Front National, Frauke Petry of the German Alternative für Deutschland, Matteo Salvini, of Italy's Northern League and Harald Vilimsky of Austria's Freedom Party gathered on January 21 at a rally in Koblenz, Germany, where they called on European voters to participate in a "patriotic spring" to topple the European Union, reassert national sovereignty and secure national borders. For a full report and analysis, please follow this link.
Geert Wilders' German speech with English subtitles and Marine le Pen's speech with German subtitles can be viewed below.