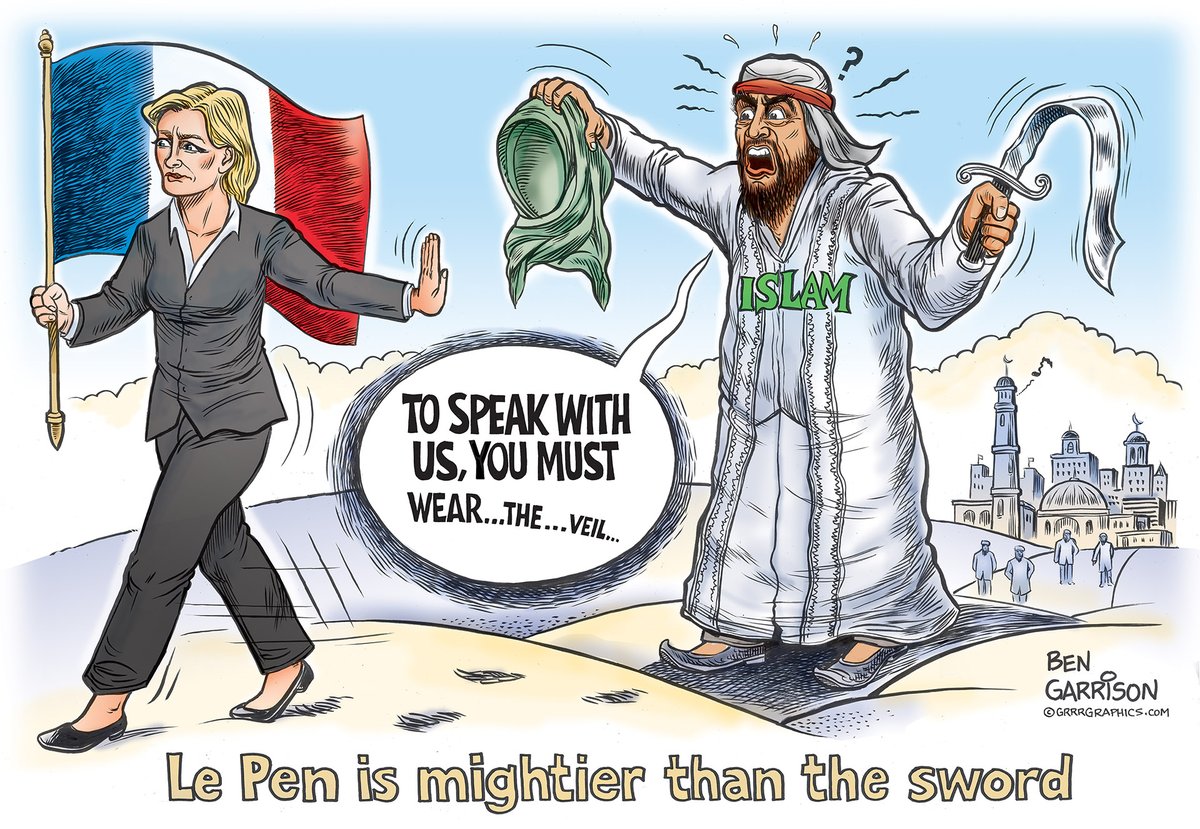 Beirut (CNN)France's Marine Le Pen canceled a meeting with Lebanon's Grand Mufti Tuesday after refusing to wear a headscarf.
The far-right presidential candidate is on a two-day tour of Lebanon where she is courting Franco-Lebanese votes ahead of the first round of French elections on April 23.
Le Pen said she had met the Grand Mufti of Al-Azhar during a visit to Egypt in 2015 without covering her head.
.
"I met the grand mufti of Al-Azhar," she told reporters. "The highest Sunni authority didn't have this requirement, but it doesn't matter."
"You can pass on my respects to the grand mufti, but I will not cover myself up," she insisted.
.
Le Pen has been outspoken in her opposition to the headscarf and has stated that she would ban all religious symbols in public places.
A spokesman for Lebanon's Sunni religious leader, Grand Mufti Abdel Latif Derian, told CNN that Le Pen had been informed of the need to wear a head covering prior to the meeting.
.
In other news:
The Pres of the European Parliament called for major investments in Africa, warning that millions of African migrants could arrive otherwise.–BREITBART.COM
.
Its not "could". If the borders remain open, hundreds of millions will come.
importing zillions of Muslim welfare colonists from the Third World has resulted in chaos in Sweden.
Again we see that Sweden is the canary in the coalmine of moonbattery, demonstrating that Western Civilization will either cure itself of political correctness or die.  (Moonbattery)
Sweden is often lauded as a liberal, multi-cultural "paradise", but what I saw there…