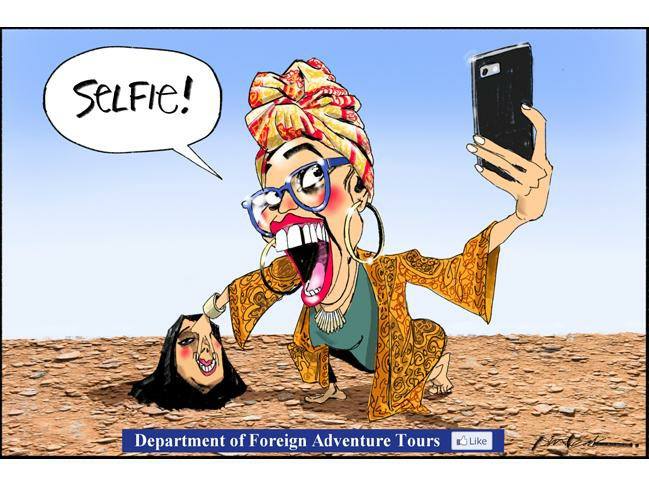 Could Abdel-Magied tell us again just why Islam is the "most feminist religion"? And can the Left please tell us why they are silent in the face of this rising misogyny?
Female teachers excluded in school with many Muslims
Andrew Bolt, Herald Sun
As I've said before, the challenge of Islam is one thing. More dangerous is the unwillingness of the Left to defend our own civilisation and values:
The Punchbowl Boys High School principal and deputy principal have been dumped amid a backlash over the exclusion of female teachers from taking part in ­official events at the largely Muslim public school.
The NSW Education Department confirmed yesterday that principal Chris Griffiths and deputy principal Joumana Dennaoiu had been removed from their roles, following an investi­gation into the school in Sydney's southwest.
The school's treatment of its ­female staff is understood to be one of a multitude of issues that have led to the decision. While the department said it was unaware of any official policy at the school that concerned the role of female teachers, The Australian understands a decision was made last year to exclude them from taking official roles in the Year 12 graduation ceremony and the annual presentation day.
Senior female teachers, who expected to play official roles as they had in the past, were upset by the move, for which no explanation had been provided by ­management.
Action by the department comes as Education Minister Rob Stokes seeks legal advice over a protocol implemented at the Hurstville Boys School in Sydney's south that permits students to decline to shake hands with women in accordance with an ­ancient Islamic hadith.