Soros financed Western NGO's are providing a ferry service for thousands of unassimilable African savages trying to reach the land of milk and honey.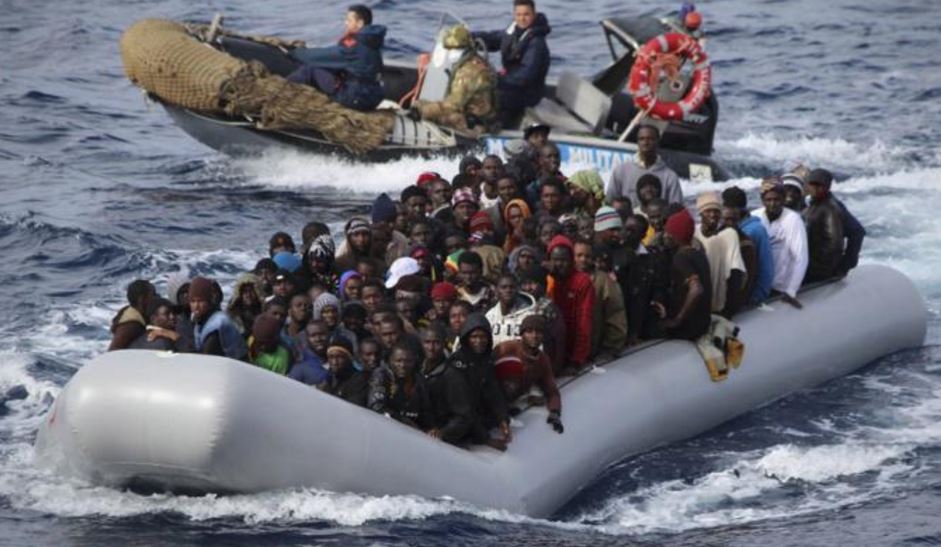 A vessel rescuing migrants in the Mediterranean Sea has issued a mayday distress call due to overcrowding on the boat, as rescuers struggle to handle this weekend's…
RT.COM
The Italian coastguard and other boats rescued some 3,000 migrants from unseaworthy boats off the Libyan coast on Saturday, as the good weather pushes the numbers up, a participating NGO said.—THE LOCAL
.
In other news:
Nobel Laureate Malala Yousafzai responds to the murder of Mashal Khan for "blasphemy" by claiming that Muhammad "never advised his followers to 'be impatient and go around killing people.'"
Is this statement likely to make any Muslims turn away from the idea that "blasphemers" should be murdered? No. And this is because, as is so often the case with statements of this kind, it's factually false. Islam mandates death for non-Muslim subjects of the Islamic state who mention "something impermissible about Allah, the Prophet (Allah bless him and give him peace), or Islam" ('Umdat al-Salik, o11.10), and such laws are based upon passages in the Hadith and Sira in which Muhammad orders the murders of people who have insulted him.
These include Abu Afak, who was over one hundred years old, and the poetess Asma bint Marwan. Abu Afak was killed in his sleep, in response to Muhammad's question, "Who will avenge me on this scoundrel?" Similarly, Muhammad on another occasion cried out, "Will no one rid me of this daughter of Marwan?" One of his followers, Umayr ibn Adi, went to her house that night, where he found her sleeping next to her children. The youngest, a nursing babe, was in her arms. But that didn't stop Umayr from murdering her and the baby as well. Muhammad commended him: "You have done a great service to Allah and His Messenger, Umayr!" (Ibn Ishaq, 674-676)
Then there was Ka'b bin Al-Ashraf. Muhammad asked: "Who is willing to kill Ka'b bin Al-Ashraf who has hurt Allah and His Apostle?" One of the Muslims, Muhammad
bin Maslama answered, "O Allah's Apostle! Would you like that I kill him?" When Muhammad said that he would, Muhammad bin Maslama said, "Then allow me to say a (false) thing (i.e. to deceive Kab)." Muhammad responded: "You may say it." Muhammad bin Maslama duly lied to Ka'b, luring him into his trap, and murdered him. (Sahih Bukhari, volume 5, book 59, number 369)
Likewise Islam QA calls for death for blasphemers, using both Qur'an and Hadith to make its argument. "The scholars
are unanimously agreed," the site explains, "that a Muslim who insults the Prophet (peace and blessings of Allaah be upon him) becomes a kaafir [unbeliever] and an apostate who is to be executed. This consensus was narrated by more than one of the scholars, such as Imaam Ishaaq ibn Raahawayh, Ibn al-Mundhir, al-Qaadi 'Iyaad, al-Khattaabi and others."
You have no idea how I despise this preposterous da'awa twat.