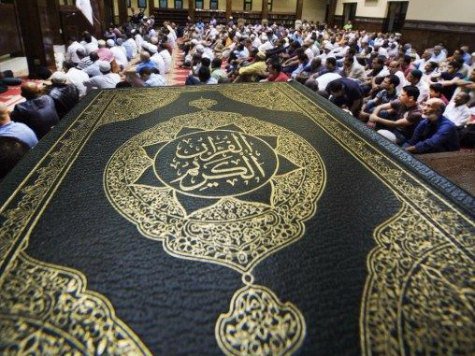 Let's reflect on Muslim nations' Christian genocide
Jennifer Oriel The Australian April 3, 2017
Our nation's newest refugees will soon celebrate their first Easter in Australia. It is a momentous ­occasion for those who survived Islamic State's genocide of Christians and have been given a new life in our country.
Yet many Western nations ­refuse to recognise asylum for Christians fleeing genocide and persecution.
Typically, politicians cite the principle of non-discriminatory immigration to justify policies that result in discrimination against Christian victims of genocide. It is morally reprehensible.
Last year, the US Congress declared that the Islamic State persecution of Christians and other minorities constituted genocide. The term was coined by Raphael Lemkin who recognised the slaughter of Armenians in 1915 as the first genocide of the 20th century. He wrote: "It [genocide] happened to the Armenians and after the Armenians, Hitler took action."
It is estimated that the Ottomans massacred between 800,000 and 1.5 million Armenians in the genocide, most of whom were Christians. To commemorate its centenary, Pope Francis said: "The first genocide of the 20th century struck your own Armenian people, the first Christian nation."
Turkey's Islamist government continues to deny the genocide took place.
First, they annihilate the disbelievers, then they destroy the evidence.
Western nations bear a special responsibility to shelter Christians fleeing genocide because they ­suffer systemic oppression in many Islamic states.
According to not-for-profit group Open Doors, last year was the worst on record for the persecution of Christians since it began reporting 25 years ago. Each month, an estimated 322 Christians are killed for their faith and 772 suffer serious violence. In ­addition, 214 Christian churches and properties are destroyed.
Of the 10 countries ranked worst for Christian persecution, nine are Muslim majority nations. The other is communist state North Korea.
Islamist persecution of Christians is intensifying in African and Southeast Asian countries. Last year, Boko Haram changed its general strategy from attacking anyone classified as an infidel to targeting Christians. Its new leader, Abu Musab al-Barnawi, aligned the group with Islamic State and vowed to "blow up every Church" and "kill every Christian".
The Islamist tactics used to ­annihilate Christians extend ­beyond bombs and guns. Muslim organisations in Nigeria that run camps for people displaced by ­Islamic State are reserving aid for Muslims only. Christian Bishop William Naga reported to Open Doors UK that: "They will give food to the refugees, but if you are a Christian they will not give you food. They will openly tell you that the relief is not for Christians."
Christians are also under threat in Southeast Asia where militant Islamism is on the rise. The trial of Jakarta's Christian governor Basuki Ahok for blasphemy (that is, "insulting" the Koran) is a case in point. On Friday, about 15,000 Muslims marched to demand Ahok be jailed. Associated Press recorded a protester who said: "There's no room for kaffir to lead in this nation."
The Hungarian government recognises the persistence of global Christian persecution and the West's responsibility to become assertive in redressing it. The conservative government led by Viktor Orban reports that four out of five people killed for their faith are Christians. It has responded by establishing the world's first state department dedicated to addressing Christian persecution.
In Australia, Labor and Greens politicians responded negatively to news that the Liberal Coalition has provided asylum to several thousand Christians fleeing Islamic State genocide in its dedicated program for Syrian refugees. Greens senator Nick McKim created a distinction between selecting on "genuine need" and religion in relation to the Syrian intake, and described the latter as "disgusting". He might need a briefing on the reality of jihadist genocide.
Labor legal affairs spokesman Mark Dreyfus reportedly "expressed concern about the prospect of persecuted Syrian refugees being selected for resettlement in Australia on the basis of religion". He stated that more Muslims have been killed in the Middle Eastern conflict than members of any other religion.
Some leftists seem wilfully ignorant about Islamic State's deliberate genocide of Christians and the systemic persecution of Christian people in Muslim majority nations. Thanks to ignorance, rank immorality, Christophobia or some combination thereof, the Western left has denied fair asylum to Christian victims of jihadist genocide for more than a decade.
Majed El Shafie, the Founder of One Free World International, highlighted the problem with "political correctness" in Canada's humanitarian programs. He stated that among those accepted as refugees from Iraq and Syria: "Most if not all are Muslim Sunnis."
Fox News reported that the Obama administration's Syrian refugee program produced a questionable result. Of the 10,801 refugees accepted from Syria in 2016, almost all — 10,722 — were Muslims. Only 56 were Christians.
NGOs have reported that Christians suffering persecution across the globe face "double discrimination". They are persecuted for their faith and subsequently experience discrimination in United Nations refugee camps and facilities. The Barnabas Fund charity rescues Christians from Syria and reports they are at risk of violence in "Muslim-majority shelters".
Catholic Archbishop Jacques Hindo stated that Christians were denied aid in Syria. He told the Vatican's news service: "We have a hundred Assyrian families who have taken refuge, but they have received no assistance either from the Red Crescent or Syrian government aid workers, perhaps because they are Christians. The UN High Commissioner for Refugees is nowhere to be seen."
In a column for Fox News, Nina Shea, the director of the Hudson Institute Centre for Religious Freedom, relayed that Christians in Lebanon are too afraid to enter UNHCR refugee camps in the ­region. There are many emerging reports of Muslim attacks on Christian asylum seekers in transit to Europe and in refugee camps across the continent.
The refugees who escaped the Islamist genocide of Christians to find safe haven in Australia should be welcomed. The coming Easter ritual focuses on the persecution and crucifixion of the world's first Christian, Jesus Christ. But it culminates in a celebration of new life on Easter Sunday.
All peoples have experienced the relief of finding the light at the end of the tunnel after a long struggle. But in our time, none have struggled more than those who suffered genocide under ­Islamic State. Make them feel ­welcome this Easter.