"Anyone who thinks Australia does not have a problem with prison radicalisation should visit SuperMax during prayer time"
"Anyone who thinks Australia does not have a problem with prison radicalisation should visit SuperMax during prayer time. They are all here. The names and faces behind a thousand headlines heralding mayhem and death. And with a handful of exceptions, the entire population of the SuperMax observes this daily ritual. They all believe the same thing: 'There is no God but Allah and this is where He wants me.'"
"The names of prisoners are written on cards outside their cells along with the details of their sentence. Virtually all are of Middle Eastern background."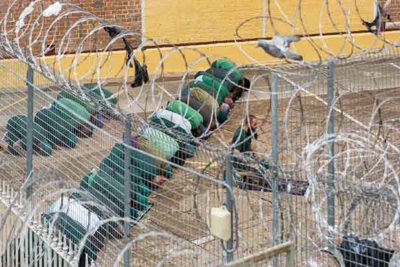 Turning prisons into mosques: Islam has become an obsession for the violent inmates who practice the religion inside Supermax.
The skewered language used in this article to circumscribe Islam is almost comical.
WHEN more than 30 Muslim inmates get down on their prayer mats inside Goulburn's Supermax prison and bow towards Mecca, it doesn't much bother serial killer Ivan Milat.