So why wasn't he in jail?
Paris jihad cop killer had been jailed for 20 years for trying to kill police, but freed early
Gunman killed in Paris shooting 'was ISIS terrorist jailed for 20 years for previous police attack'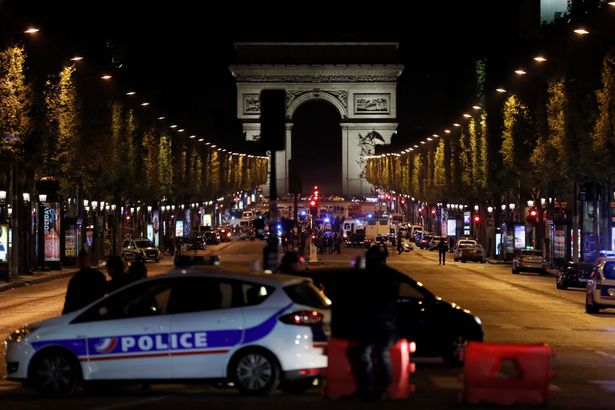 The man who opened fire on a police car on the Champs-Elysees has been identified as Karim C.
Today's Paris attacker was an Islamic State terrorist who had previously opened fire on two police officers.
Karim C. was sentenced to two decades inside a high security prison in 2003 following the attacks in Roissy-en-Brie, also in Seine-et-Marne.
But he was let out early following an appeal ruling, giving him the freedom to carry out tonight's attack.
Karim C. was the registered keeper of the grey Audi used in tonight's attack.
A raid on his home later found guns and ammunition, said intelligence sources.
Karim C. had targeted a parked patrol car full of traffic control officers working to the Paris prefecture.
The officer killed was at the wheel and was having an evening snack at the time of his death.
A statement released through the Amaq News Agency, the news outlet associated with the Islamic State of Iraq and the Levant, said Isis was responsible for tonight's attack in Paris.
The terror organisation named the attacker as Abu Yousuf 'the Belgian'.