St. Petersburg: Suspected jihad-martyrdom suicide bomber had ties to the Islamic State
"I saw a lot of smoke, a crowd making its way to the escalators, people with blood and other people's insides on their clothes, bloody faces."
And their bloodthirsty god is appeased. (Jihad Watch)
"Suspected suicide bomber in St. Petersburg attack had links to Islamic State: report," by Denis Pinchuk and Alexander Winning, Reuters, April 3, 2017:
A suspected suicide bomber thought to be responsible for a deadly blast in the St Petersburg metro on Monday had links with radical Islamist groups banned in Russia, a law enforcement source told Interfax news agency.
First image of St. Petersburg terror suspect indicates that this was an Islamic jihad attack
Here's the (Musel-)man who just murdered 10 people & injured 50 people in St. Petersburg, Russia. We are to make no conclusions from it. At all.– Bosch Fawstin, ex-Muslim, winner of the Garland Mo-toon contest.
Imagine my shock from the picture of the suspect of the st Petersburg bombing today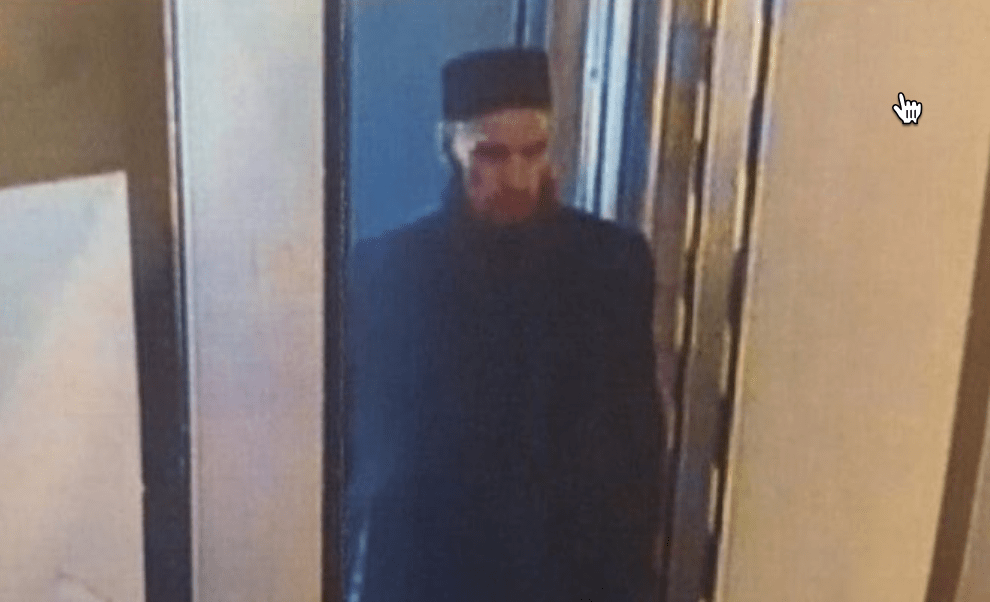 UPDATE: This man has turned himself in to police and insists he is innocent and had no involvement in the attack.
Cue the establishment media stories about "backlash" and "Islamophobia."
 Two trains in Moscow bombed,  10 people murdered.
Reports blame a suicide bomber:
Interfax news agency reports a suicide bomber was behind the attack, with police identifying a 23-year old suspect who is a national of an ex-Soviet Central Asian nation. It didn't name the suspect or the country. Police previously said they were hunting two suspects.
Originally police said they were looking man whose pictures suggested he was Muslim. A man of similar appearance has since come forward to say he is innocent.
Nobody has claimed responsibility for the horrific explosion, which is being investigated as a terrorist attack…
President Vladimir Putin, who was in the city to meet the Belarusian President Alexander Lukashenko, offered his condolences to the victims… "The causes are not clear, it's too early. We will look at all possible causes, terrorism as well as common crime."…
Extremists have targeted Russia's public transportation systems in the past. In 2013, Russia was hit by twin suicide strikes that claimed 34 lives…
A bombing at the main railway station of the southern city of Volgograd killed 18 people while a second strike hit a trolleybus, killing 16.
A suicide raid on Moscow's Domodedovo airport claimed by Islamic insurgents from the North Caucasus killed 37 people in January 2011.
First image of St. Petersburg terror suspect indicates that this was an Islamic jihad attack.
Some comments:
Until we #BanIslam from our countries there will be no peace. Can't have mosques preaching our death.
BREAKING: Anti-terror operation ongoing in #Megnanville, #France, possibly in connection with the #StPeterburgBlast.
IT IS often said that the first step to reaching a resolution is admitting you have a problem.