Hizb ut-Tahrir domestic violence video denounced by Muslim leaders
If caught, Islamo-spokesturds resort to the usual BS about "English understanding" and the old "out of context" gobbledygook:
"You're taking a revelation from God and you're trying to apply an English understanding of that particular verse as a standalone verse, which is not what any scholar would do.
"You're talking about how it applies in the everyday life of a woman, so what you're trying to do is take an isolated verse and quote it out of context of where it's supposed to be embedded in a holistic understanding … of male and female relationships in the Koran." …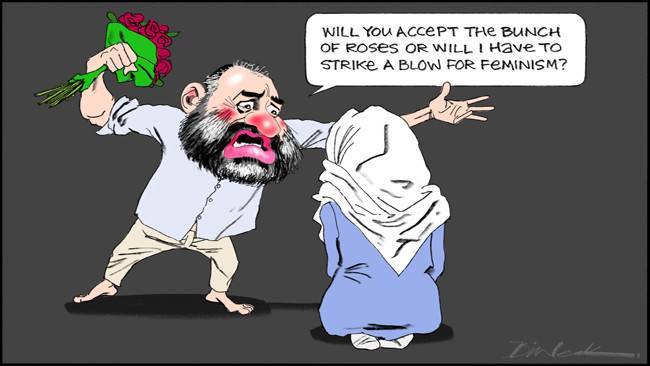 Sharia Councils and Sexual Abuse in Britain
As bad as this is, there is an even darker side to the story: Under sharia law, the second husband is under no obligation to give his wife a quick divorce – allowing him to keep her as his virtual sex slave for as long as he wishes.
If one asks how all of this jibes with British law, the answer is that it does not.
The UK-based NGO, Muslim Women's Network, penned an open letter — with 100 signatories — to the British government and Home Affairs Select Committee demanding that the Sharia Council be investigated to determine whether its practices adhere to British law. In response, the Sharia Council declared the letter to be "Islamophobic" and accused the Muslim Women's Network of being an anti-Muslim organization.
It is British law, not sharia, law that protects Muslim individuals and couples, as it does any other citizen. Contrary to what apologists for this travesty say, the plight of Muslim women should be treated as an issue of human rights.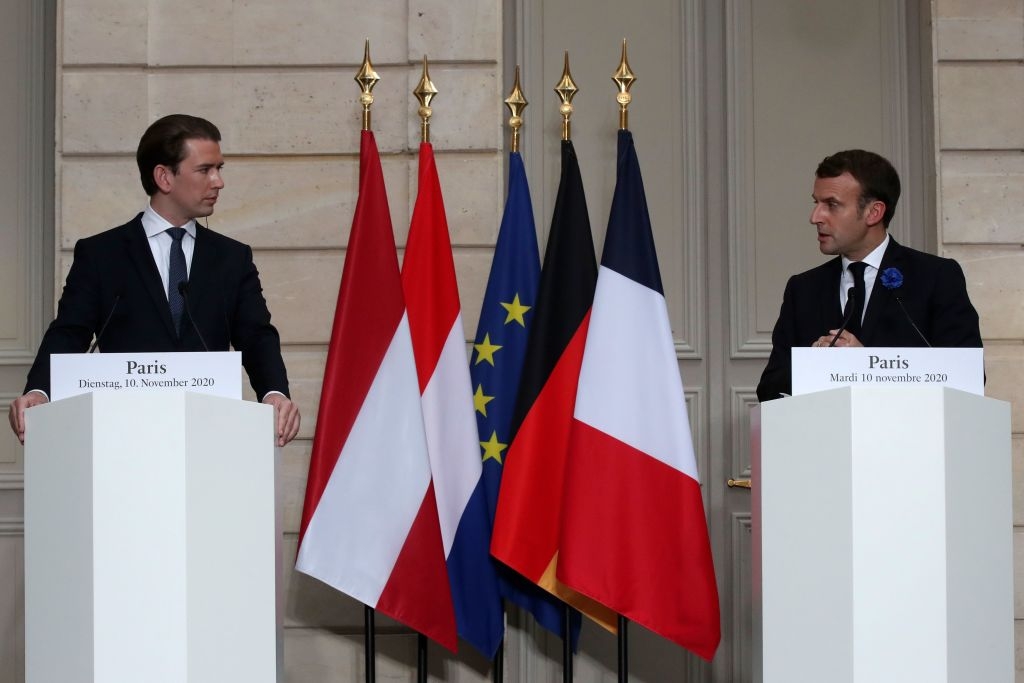 Haitham al-Haddad is a British shari'a council judge, and sits on the board of advisors for the Islamic Sharia Council. Regarding the handling of domestic violence cases, he stated in an interview, "A man should not be questioned why he hit his wife, because this is something between them. Leave them alone. They can sort their matters among themselves." (Image source: Channel 4 News video screenshot)
The most recent scandal surrounding the sexual exploitation of Muslim women by Islamic religious leaders in the UK is yet further proof of the way in which Britain is turning a blind eye to horrific practices going on right under its nose.
A BBC investigation into "halala" — a ritual enabling a divorced Muslim woman to remarry her husband by first wedding someone else, consummating the union, and then being divorced by him — revealed that imams in Britain are not only encouraging this, but profiting financially from it. This depravity has led to many such women being held hostage, literally and figuratively, to men paid to become their second husbands.
Continue Reading Article

In a fatwa session posted online, Kuwaiti sheikh Othman Al-Khamis cited the Quranic verse pertaining to wife-beating, and said: "The beatings must not be hard. It is more of a psychological beating, the purpose of which is to humiliate the wife." He further explained that "he shouldn't break her bones, and he shouldn't beat her on the face." A video of his statements was posted on his YouTube channel on January 31.