Hungary has demanded the resignation of the European Commission's First Vice-president, Frans Timmermans, after he branded Prime Minister Viktor Orbán an anti-Semite for criticising billionaire mass immigration campaigner George Soros.
In a fiery address to the European Parliament in April 2017, the Hungarian leader accused Soros of "ruining the lives of millions of European with his financial speculations".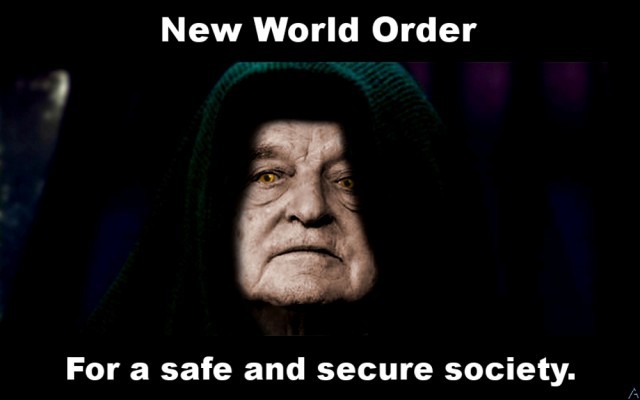 The financier is best known in the United Kingdom as "the man who broke the Bank of England", having raked in one and a half billion dollars from betting heavily against sterling in 1992.
Nonetheless, former Dutch foreign minister Timmermans told the German liberal newspaper Die Zeit that he agreed the comments were "anti-semitic" and claimed to have been "appalled" by them.
At a press conference in Budapest on Friday, Hungarian foreign minister Péter Szijjártó categorically denied the First Vice-president's accusation in a decisive and unequivocal response:
"We introduced the National Memorial Day for the Victims of the Holocaust, have renovated synagogues not just in Hungary, but also in neighbouring countries, and have made Holocaust denial a punishable offence according to the new Penal Code," he declared.
"Hungary's new constitution … guarantees the security of Hungarian Jews as part of the Hungarian nation, and the Hungarian Jewish Community can always count on the respect, friendship and protection of the Hungarian government".
An official press release from the Ministry of Foreign Affairs and Trade described Timmermans's allegations as "an extreme insult to Hungary", and Szijjártó was clear that, "if an EU official gravely insults a member-state on such an issue, then he can have no choice but to resign from office".
Szijjártó also said the First Vice-President was a coward for making his remarks in an interview with German media outlet well after Prime Minister Orbán's address to the European Parliament, "when nobody [from the Hungarian government] could respond to it immediately".
The minister was clear that Budapest has major issues with Soros, but insisted they have "absolutely nothing to do with George Soros's origins or religion".
"All this is about the fact that – through his organisations in Hungary, and hidden from the public gaze – George Soros is spending endless amounts of money to support illegal immigration," Orbán told Magyar Idők on April 15.
"To pursue his interests he pays a number of lobbying organisations operating in the guise of civil society. He maintains a regular network, with its own promoters, its own media, hundreds of people, and its own university. He wants to keep the pressure on Hungary: the country which expects even the likes of George Soros to observe its laws.
"I believe that George Soros must not be underestimated: he is a powerful billionaire of enormous determination who, when it comes to his interests, respects neither God nor man. We want to protect Hungary, and so we must also commit ourselves to this struggle."