Czech Election Favourite on Mass Migration: 'We Have to Fight for What Our Ancestors Built Here'
Isn't that a normal, healthy way of looking at this?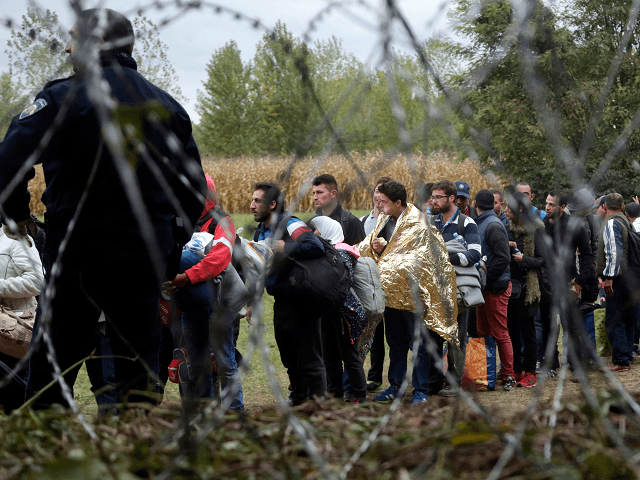 .
Andrej Babis, tipped to become the next Prime Minister of the Czech Republic, has backed the government's decision to fight the European Union's attempts to impose a compulsory migrant quota on the country.
"The biggest added value of the European Union is the national identity of each country," said the Slovakia-born businessman, who was Deputy Prime Minister and Finance Minister as leader of the junior party in a coalition led by the Social Democrats until recently.
"We have to fight for what our ancestors built here. If there will be more Muslims than Belgians in Brussels, that's their problem. I don't want that here. They won't be telling us who should live here."
The bloc's attempts to spread the migrant burden across Europe have met with fierce resistance in Central Europe, whose governments contend it is unfair for Brussels to expect they should pay the price for a migrant crisis encouraged by Germany despite their objections.
The Czech president, Milos Zeman, used his Christmas message in 2016 to say he was "profoundly convinced that we are facing an organised invasion and not a spontaneous movement of refugees", and has also warned that, "By accepting the migrants, we strongly facilitate Islamic State's expansion to Europe."
Zeman has also proposed that Czech citizens – who enjoy unusually liberal gun rights, by European standards – arm themselves, so they can protect themselves in the event of an Islamist attack, after cities across Western Europe were rocked by terrorism.
"I really think that citizens should arm themselves against terrorists. And I honestly admit that I changed my mind, because previously I was against [citizens] having too many weapons. After these attacks, I don't think so [anymore]"
Andrej Babis shares President Zeman's strong Euroscepticism as well as his opposition to mass migration, with Bloomberg reporting that he also spoke out against the bloc's single currency.
"No euro. I don't want the euro. We don't want the euro here," he said. "Everybody knows it's bankrupt. It's about our sovereignty. I want the Czech koruna, and an independent central bank. I don't want another issue that Brussels would be meddling with."