Victims of Islamic jihad are "telling a proud story of diversity". "Diverse victims make the city great" and "diversity gives us strength".
I am speechless. These people are insane.
London police chief: Attack victims show city's diversity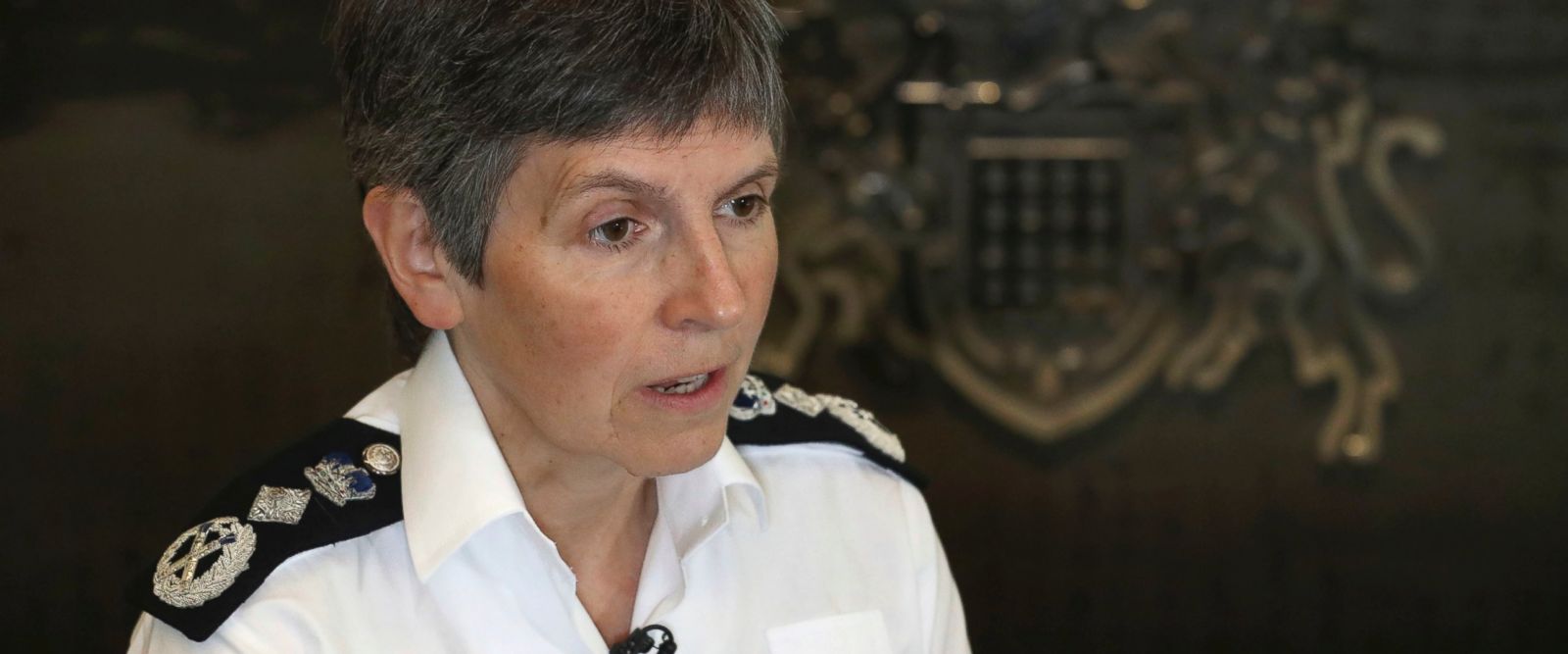 The commissioner of London's Metropolitan Police says the nationalities of the eight victims in the terrorist attack on London Bridge tell a proud story of London's unique makeup.
"It's desperately sad and poignant but among those who died is someone who's British, there are French, Australian, Canadian, Spanish," Cressida Dick told The Associated Press in an interview Saturday.
"In terms of our witnesses that we've spoken to so far, out of the 300-odd people, there are about 20 different countries of origin. And the London British population comes from all kinds of backgrounds and every kind of faith and ethnicity."
She said longtime Londoners value this international aspect of the British capital.
"We believe of course that that's what makes our city so great," she said. "It's a place where the vast majority of time it's incredibly integrated and that diversity gives us strength."
Dick became London's first female police chief in April, taking over the sprawling agency also known as Scotland Yard several weeks after a terrorist attack on Parliament.
Since then a crowded Manchester concert featuring the pop singer Ariana Grande was hit by a bomber and three knife-wielding men in a rented van attacked civilians in and around London Bridge.
If Dick is rattled by the rapid pace of attacks, it doesn't show. Speaking in quiet, measured tones, the 56-year-old points out that London has been hit by terrorist attacks throughout her life.
The police and intelligence agencies have tried to prevent complex, high-tech plots — such as those designed to bring down commercial flights — but now they are dealing with a rash of less complicated attacks on soft targets, she said.
"The threat is changing," she said. "We cannot for a second assume there is no one out there who is not intent on highly elaborate methodology; there probably are, so we need to secure our airliners. But we also have some quite volatile individuals who go from having what you and I would regard as utterly vile extremist views to being motivated to carry out an attack."
She said this change from passive observer to active extremist sometimes happens in a very short period of time, complicating the police task of determining who poses an active threat.
It's been a dreadful week since the London Bridge attack, but Dick takes some pleasure in the way the city's buzzy street life has returned full force. She was happy to see the city thronged with tourists and shoppers and locals on her way to the new police headquarters building on the River Thames Saturday.
"London is an incredibly resilient city," she said. "London carries on. The Metropolitan Police carries on. And Londoners will be out and about tonight."