London bomber on benefits: Khuram Butt was bankrolled by the taxpayer after jailed hate preacher Anjem Choudary told followers to claim 'Jihad Seeker's Allowance'
The jailed hate preacher even used the phrase 'Jihad Seeker's Allowance'.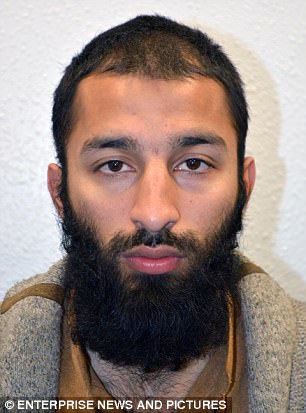 Khuram Butt, 27, was claiming Jobseeker's Allowance of around £300 a month
Was also paid housing benefit for his council-owned flat as well as child benefit
Butt was a supporter of al-Muhajiroun and an associate of its leader Anjem Choudary, who encouraged his followers to exploit Britain's welfare system 
"Lovely Guy"
THE ringleader of the London Bridge terror attack paid for a "send-off" barbecue for his neighbours a week before carrying out the bloody rampage that claimed seven lives and left 48 injured.
…he was a 'lovely guy who would buy ice-creams for children and help them with shopping': "he called for a barbecue and invited all of us."
"Homeless (Musel-)man in NYC"
He yelled "Allahu akbar," Arabic for "God is great," and then vowed violence, police said.
"I am going to blow up the church and come back and kill any Christians," he said, according to court papers.
More cultural enrichment from the  Religion of Peace: