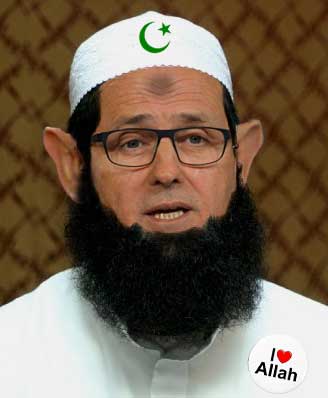 We'll  I, Malcolm Turnbull, will be increasing our support of the Bachar Houli Program in 2017/18 with an additional grant, $625,000, continuing our strong support. It will expand the Cup and leadership programs to include Muslim women and girls.
In other news:
This is heady stuff and will happen in Australia.
The Police have lost control, nine Muslim refugee centres are burnt to the ground. The media are calling it civil war. The Swedes have simply had enough of the Islamic's. Soon coming to a neighbourhood near you. Sweden is being torn to pieces by Muslim invaders, Law enforcement is crying out for help, and it is only a question of time before the country will need military intervention from abroad in order to avoid a
humanitarian catastrophe.
.
America under Trump is hardly better:
DHS awards $10 million in grants to prevent jihad terror recruitment
They could have flushed this money down the nearest toilet and gotten just as much of a return on their investment as they're going to get. This money is given out based on the false assumption that Muslims lack jobs and opportunities, and therefore turn to jihad, and can be dissuaded from waging jihad with a bit of jobs training and a basketball program. It's as condescending as it is wrongheaded, and stems from the idea that Islam is a Religion of Peace and that jihad exists only because we haven't been nice enough to the poor dears. "Countering Violent Extremism" is an Obama-era program that should already have been scrapped, but instead, the money is still uselessly flowing.
"Feds Award $10 Million In Grants To Prevent Terrorist Recruitment," by Will Racke, Daily Caller, June 23, 2017 (thanks to Debra):
The Department of Homeland Security announced Friday that it has awarded 26 grants totaling $10 million to communities across the U.S. in an effort to fight radicalization and recruitment of American citizens by terrorist groups.
The awards are part of the department's Countering Violent Extremism (CVE) Grant Program, which gives money to city and state governments, as well as private organizations, to develop programs that combat terrorism and extremist ideology.
Many of the grant recipients are local police departments, but the award winners also include community groups that can intervene with susceptible young people before they become radicalized through the internet propaganda of international terrorist groups such as ISIS and al-Qaida.
"We are witnessing a global surge in terrorist activity, and in many ways our own backyard has become the battleground," said Secretary of Homeland Security John Kelly in a Friday news release. "That is why DHS is focused on stepping up efforts to counter terrorist recruitment and radicalization, including through close collaboration with state and local partners."
Congress appropriated the $10 million for the CVE program in 2015, the first time the government had set aside funding specifically for local police, community centers and nonprofit groups to use in fighting the spread of extremist ideology. Following a call for applications in July 2016, DHS received nearly 200 applications from organizations in 40 states.
The grant recipients were selected for their ability to build "prevention programs" that address root causes of violent extremism and reverse further radicalization in already susceptible communities, according to DHS.
Two significant grants were awarded to organizations in Minneapolis, which is home to a large concentration of Somali immigrants. Several Somali men from Minneapolis have either attempted to support Islamic terror groups or have traveled overseas to join ISIS.
Recognizing the unique danger, DHS awarded $347,600 to the Hennepin Country Sheriff's Office, which covers Minneapolis, and $423,340 to the Heartland Democracy Center, a civic engagement nonprofit that works in the Twin Cities area….