Linda Sarsour's jihad against Trump: here's why she really is inciting violence
"Women's March Organizer Linda Sarsour Spoke of 'Jihad.' But She Wasn't Talking About Violence," Time Magazine reassures us. The Wrap tells us about "3 Things Conservatives Got Very Wrong About Linda Sarsour's Speech." The Huffington Post affected a gloat: "Linda Sarsour Said 'Jihad' In A Speech And Conservatives Freaked Out." Chris Geidner of BuzzFeed tweeted a transcript of Sarsour's remarks, with the comment: "Hey you people scare-sharing Linda Sarsour's speech, read this transcription, which I just made because you all are trash misquoting her."
These leftards are wrong, as always.  Check out why here.
Pro-sharia activist Linda Sarsour knew exactly what she was doing when she declared "jihad" against President Trump and urged Muslims to resist assimilation.
Leftoids promptly claimed Sarsour did not mean "jihad" when she said "jihad."
Brouhaha erupted after Sarsour invoked Allah and declared jihad on President Trump, whom she slandered as a white supremacist and an Islamophobe. The anti-Semitic activist made the comments while speaking at the annual Islamic Society of North America convention in Chicago.
"When we stand up to those who oppress our communities, Allah accepts that from us as a form of jihad," Sarsour said.
"As the Muslim community in these United States of America, we have to stay perpetually outraged! Our No. 1 priority is to protect our community. It is not to assimilate."
Pro-Islam apologists for sharia like Imam Mohammad Ali Elahi immediately leapt to Sarsour's defense. "'Jihad' means to be a better person, more honest, more truthful, more trustworthy," Elahi said. "But, of course, if you you live this jihad for ISIS … they have a different interpretation of it."
Ali Elahi is a lying shiite.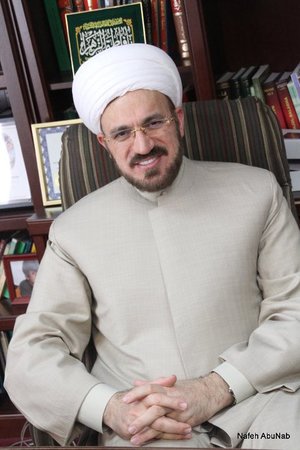 Update:
Ben Shapiro is not quite prepared for the barrage of Islamofascist dreck thrown his way by Hasan Shibly, a CAIR operative who defends Linda Sarsour, a poisonous Islamo agitprop who's whole family are known terrorists:

Linda Sarsour: Puppet of Siraj Wahhaj