Refugee Parsons Green Terror Suspect 'Likes Smoking, Girls, and Nightclubs'
So the tightly controlled mass media are now introducing their "NOT A REAL MUSLIM NARRATIVE"….
Independent: Focusing on London Tube bomber's refugee status "shamelessly Islamophobic"
Yes, stopping or even slowing the Muslim migrant influx won't stop native-born Muslims from waging jihad. Yes, some refugees have no intention of waging jihad or trying to impose Sharia norms over the law of the land. But the argument presented here is ridiculous: "We will not stop terrorism by kicking blameless families of refugees out of the country. This only radicalises would-be terrorists into thinking they are defending their own communities." (More below the fold)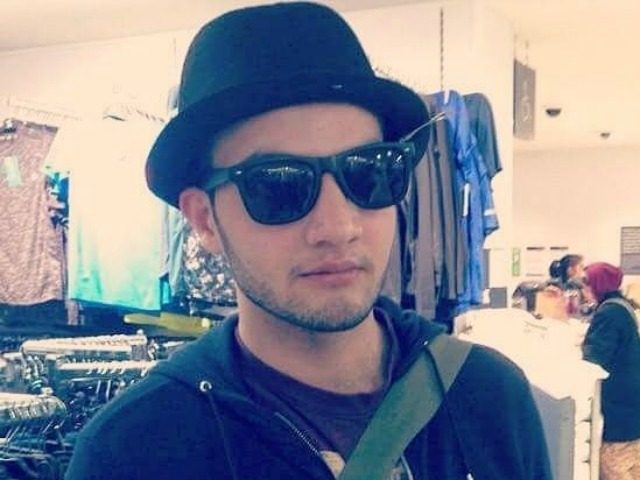 A Syrian refugee arrested in connection with the Parsons Green bombing is a "good guy" who "likes to smoke, meet girls, and go to clubs", his cousin has claimed.
Yahyah Farroukh, 21, was arrested in a chicken shop over the weekend after a 'bucket bomb' partially exploded on a tube train, injuring around 30 people on Friday morning.
His Facebook page lists him as having worked for Dope Diamond Entertainment, a "nightclubs, comedy shows, and concerts hostess company" based in London, and BSQ London, another nightlife promoter.
Abo Zaid Fa, who lives in Greenock, Scotland, said he was shocked to hear his cousin was being held by police as part of the terror investigation into the attack.
He told The Sun that Farroukh "likes to smoke, meet girls and go to clubs". He admitted he had not spoken to his cousin in a while, but said they had met last year, with Mr. Farroukh travelling to Scotland and Mr. Fa visiting London.
He said: "Yes, he is my cousin. He is a good guy who likes to smoke, meet girls and go to the clubs. I don't believe he is a terrorist.
"He came to visit me in Scotland last year for one week's holiday and I have also visited him in London. But I haven't spoken to him for a while. I don't know anything about what is going on with the police."
He added: "My family is very happy here in Scotland. My children go to the local school and they are very frightened by this. We don't know anything and just want to be left in peace."
Several Syrian migrant families were housed on Bute when they arrived in the UK. One islander, who did not want to be named, told the Daily Record: "Rothesay is a small town and most people are aware that the bomber suspect has been on Bute.
"Everyone is talking about it. He was here visiting friends. He came over on the ferry. There are a number of Syrian families who have come to stay here and there are no problems with them whatsoever."
An 18-year-old Iraqi refugee, who was housed with foster parents in Surrey, is suspected of planting the Parsons Green bomb and is currently being held by police for questioning.
Continued:
Why is that ridiculous? Because essentially the same argument can be made about any or every counter-terror measure: it will only make "would-be terrorists" think they have to fight back to defend their communities, especially in light of the fact that jihad groups always marshal lists of grievances in order to recruit Muslims to jihad groups, since Islamic law mandates defensive jihad as a universal obligation when Muslims are under attack. Carrying the Independent's logic to its conclusion, non-Muslim authorities should do nothing whatsoever to resist jihad, for doing anything would be "shamelessly Islamophobic" and "radicalize" "would-be terrorists."
Sean O'Grady says "staying calm, living normally and refusing to attack Muslim friends and neighbours is the real way to defeat the terrorists." The British government has been pursuing this policy for years. Yet it still hasn't defeated the terrorists; not even close. Why?
"Focusing on whether the Parsons Green bomber was a refugee is shamelessly Islamophobic, not to mention pointless," by Sean O'Grady, Independent, September 17, 2017:
The best way to solve a problem is to defend the problem.
– Liberal logic. This Sean O'Grady offers up weapons grade stupidity.
We will not stop terrorism by kicking blameless families of refugees out of the country. This only radicalises would-be terrorists into thinking they are defending their own communities
When I saw the headline "Foster Kid is Bucket Bomber" in The Sun, with similar ones proliferating around the web, my heart sank. A teenage terrorist who may have been a child refugee and taken into foster care is being talked to by the police. It is a godsend to every single foreigner-hating Islamaphobe who will seize on this – our – national tragedy of a narrowly averted mass murder on a packed tube train and say "I told you so".
It feeds the notion that there are terrorists in the midst of these refugees, including the younger ones, and offers the perfect excuse to ban them from entering this country, no matter how pitiful they appear. Such emotions and hatred are easy to provoke among some. Stop the refugees and other migrants coming in, so that argument runs, and you'll have less terror. Some will go even further, claiming that if you "deport" the tens of thousands of suspects and individuals surveilled by the authorities you'll be much closer to solving the problem. The heartbreaking thing is how many people will fall for this false logic and its seductive simplicity. It has to be answered, and not simply ignored or dismissed as casual racism.
Well, if only terrorism was that simple to fight. Since 9/11 and before we have seen how tighter borders and migration controls have done little to prevent terrorists taking their evil work across continents, if they're intent enough. Terrorists can get visas: they don't have to hide in lorries. They either enter countries illegally or perfectly legally, in fact, if they are not known to the authorities.
Alternatively, they are citizens born or naturalised in the very communities they attack, in which case immediate migration issues are not relevant. Sometimes their families are as well established as anyone's, and the shock is as great to the parents as it is to the rest of the world. Terrorists come in many different forms: it is a great mistake to make assumptions about some profile or typical characteristic.
It is certainly true that many currently do what they do in the name of Islam. As has been said many times, but never enough, that this does not make Islam a violent or terrorist creed. It has nothing to do with religion, and everything to do with power and politics, as terrorism always has been….
Of course police and border procedures should be there to help prevent known killers moving freely, and arrest people smuggling AK-47s or buckets of chemicals. But even ending all movements across every border – Donald Trump's "total and complete ban on Muslims" – would not and could not stop someone jumping into a car and mowing people down, whether in London or Baghdad. Or, indeed leaving a simply made concoction of chemicals on a train at Parsons Green. These attacks on Muslims only radicalise would-be terrorists into thinking they are defending their own communities. And so the spiral continues….