Egypt Attack Update:
At least 235 killed in mosque massacre in Egypt's Sinai
Government declares three days of mourning for victims of assault on Sufi mosque after Friday prayers in North Sinai.
Humanity is currently experiencing a "climate emergency," Pope Francis said, while decrying denial of human-induced climate change as a perverse attitude that endangers all.
Update:
"Christmas Blood"
ISIS has issued a chilling threat against the Vatican just weeks before Christmas, where tens of thousands of people from around the world gather to celebrate the Christian holiday.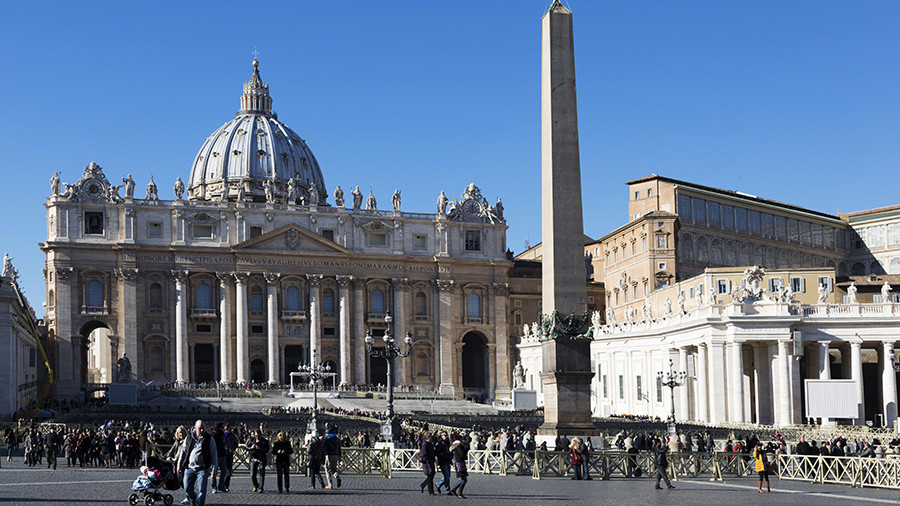 An Islamic State-linked group has allegedly vowed to launch a Christmas terrorist attack on the Vatican. A propaganda poster depicted a jihadist driving a car at high speed towards St. Peter's Basilica.
.
The menacing poster was released by the pro-Islamic State (IS, formerly ISIS/ISIL) group known as Wafa Media Foundation. It was revealed on Tuesday by the SITE Intelligence Group, a Maryland-based company that tracks the online activity of the extremist organization. The words at the top of the poster, written in red, warn that the attack will take place at Christmas.
In other news:
Soros-Backed 'Conservative' Think Tank Urges Government to Make 'Gender Identity' Law
Read it and weep.
A "liberal-conservative" think tank is urging the Conservative Party to legally embrace the ideology of "gender identity" to radically alter British society.
Bright Blue has published a report claiming that embracing ideology in the name of "human rights" will draw in younger voters and would be the "morally" right thing to do.
Soros manages to sell any kind of subversive dreck under the  "human rights" & the "right thing to do" label.