The OIC has turned the UN into a weapon against the civilized world:
In a totally bizarre way Iran uses the United Nations to condemn Britain for arresting Muslims who were part of grooming gangs.
.
Iran claims this is "Islamophobia" and racism arresting Muslims who attacked and raped girls in Britain.
.
Under Iranian sharia law women are not considered human beings and rape victims are often punished and even executed.
.
The brutal Islamic persecution of Christians in Iran has become genocide. But they still have the audacity to condemn Britain for trying to protect British girls from Muslim rape gangs.
Shame on Iran.
.
Florida Muslim Convert gets 25 years for synagogue bomb plot, said he wanted to kill Jews. "It my call of duty".
"James Medina, 41, will first be treated at a U.S. prison medical facility for a brain cyst and mental illness…" Of course. Mental illness. What else could it possibly be?
Aung San Suu Kyi stripped of 'Freedom of Oxford' honour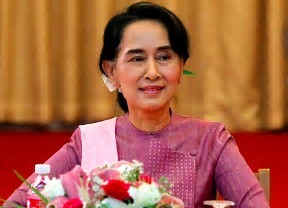 Aung San Suu Kyi has been stripped of the "Freedom of Oxford" award by the city's council, over her failure to speak out on abuses against Myanmar's Rohingya.  (Nothing to be concerned about.)
From The Mirror ISIS has called on militants to carry out atrocities at Christmas markets in the
UK, Germany and France,
according to reports. Extremists are said to be circulating chilling posters via messaging apps that include the phrase "soon on your holidays" in English, German and French.
…Read More…
.
CNN publishes column asking to ban the term 'fake news'
They feel the heat. They start panicking.
Sweden: not even the police are feeling safe anymore.
Hand grenades against the police is no way to make us feel safe. Neither is this:
A charity handing out millions of pounds to mosques and other organisations in Britain is run by a former Qatari official who founded a website that instructed Muslims to hate Jews and Christians, the Telegraph can disclose. Yousef al-Kuwari is the chief executive of Qatar Charity UK, whose work
…Read More…
.
.
Australia's anti-discrim laws are failing, as they give no protection to new groups under attack: Christians, whites, males. Indeed, with "special measures" exemptions, they are actively fostering new forms of discrimination, e.g. female-only AFP recruitment. No man can apply.
Hijab Barbie: Useful Idiots of Cultural Jihad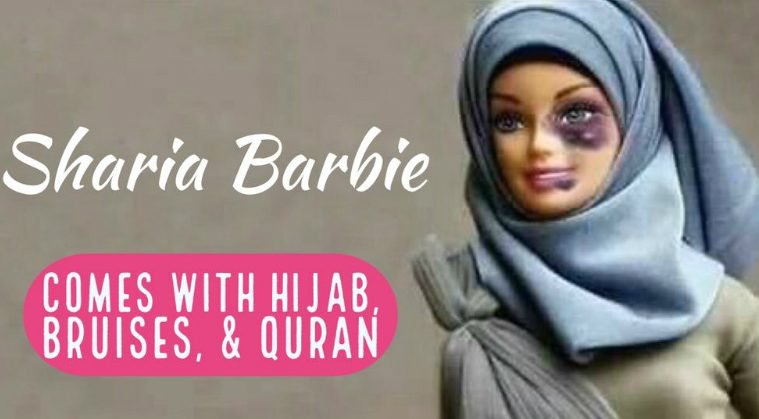 "Don't you know who I am?"
(lets hope the stewardesses get his name right this time).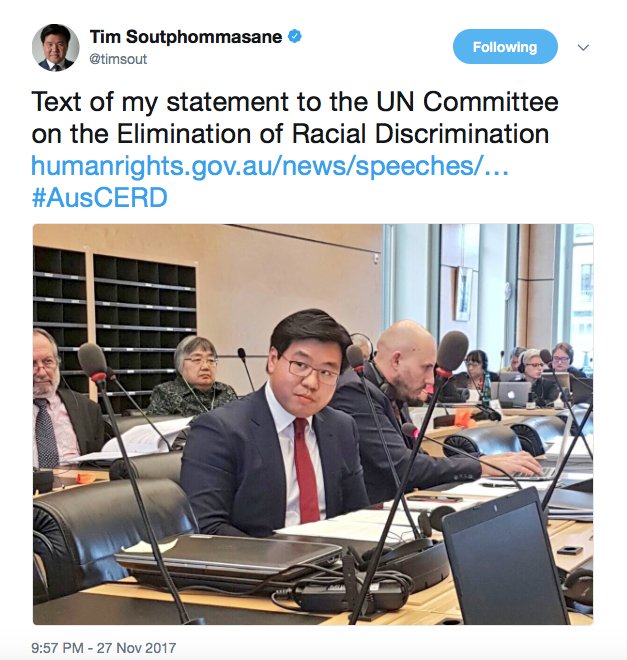 Tim is clever. He can suck and blow at the same time. Having endured many forms of transport – I agree with
@
timsout
first class travel is a human right…..
.
United Nations To Investigate If Australia Is Racist
Posted By: Tim Wilms
29 November 2017
There are still many nations around the world whose laws enshrine racial discrimination, whose governments turn a blind eye to ethnic cleansing and who do not respect basic democratic freedoms. Those nations are worthy of the strongest condemnation of those who purport to believe in equality before the law and human rights.
But the human rights lobby is more interested in criticising a western nation such as Australia for its perceived racism. Maybe because of their view that it is only white people who can be found to be racist and if members of non-white races are racist then it is probably the fault of something white people did.
A coalition of 53 non-government organisations (NGO) are presenting a report to the United Nations Committee on the Elimination of Racial Discrimination who are investigating if Australia is complying with the International Convention on the Elimination of All Forms of Racial Discrimination which Australia is a signatory too.
The convention when looking at it in detail is a totalitarian document. It calls for anti-discrimination laws, hate speech and government sponsored tolerate programs. It completely trashes the values of freedom of speech, freedom of association and freedom of conscience.
These NGOs are planning to slander Australia as much as they can to this United Nations Committee by criticising our border protection policy including the recent standoff at Manus Island, the welfare of indigenous people and our apparent mistreatment of ethnic communities.
The United Nations will of course be only too happy to accept such a report as they previously condemned Australia for our alleged human rights abuses including earlier this year calling for Australia to end offshore processing.
It is highly outrageous that a nation such as Australia and insulting to its people that it is constantly singled out for constant criticism for not upholding human rights. Objective measures of personal and political freedom in a nation such as the Human Freedom Index rank Australia number 6 in the world out of 159 nations
Let us hope that whatever this United Nations Committee reports we still have a federal government that is prepared to treat such a report with the scorn it deserves