From the French edition of The Local A French mayor and dozens of other MPs and elected councillors from around the Paris region sang the Marseillaise on Friday as they marched towards around 200 Muslim worshippers in a bid to stop them praying in the street. The stand off which was caught in
…Read More…
.
Paris cancels Christmas market; holds special Ramadan party every year
BY ROBERT SPENCER
Meet the new France, not the same as the old France. If Charles Martel were to reappear in France today, he would be denounced as an "Islamophobe."
"Paris cancels Christmas market; holds special Ramadan party every year," Voice of Europe, November 11, 2017 (thanks to The Religion of Peace):
The Champs-Élysées Christmas market in Paris has been cancelled by City Hall councillors. It is considered the city's main Christmas market and welcomes 15 million visitors every year.
Vive La Resistance!
"Populist" French Mayor Told to Remove Nativity from City Hall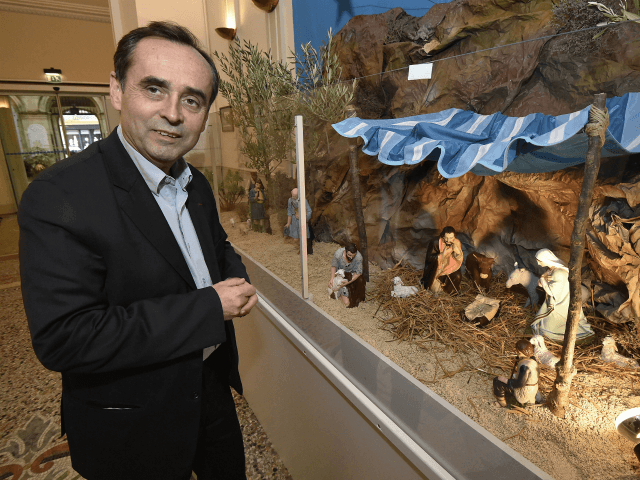 Populist mayor of Béziers Robert Ménard has been told by a French court to permanently take down a nativity scene from the city hall, but Ménard has vowed to let it stand.
The controversy surrounding the placement of the nativity scene began in 2014 shortly after Ménard had been elected mayor of the city.
Complaints were lodged against the religious scene, with some claiming that it violated the strict secularisation laws in France, and now the administrative court of appeal of Marseille has judged that the 2014 nativity had no place in the city hall, L'Express reports.
Ménard, despite the court case, also put up a nativity scene in 2015, 2016, and plans to have one this year, as well. According to the Béziers mayor, the new scenes will reflect local regional customs.
Clichy muslims double down on Islamic genocidal manifest destiny, sues mayor and counter-protestors
Vlad Tepes Exclusive
This past week there has been a lot of news about thee illegal street prayers in Clichy. It started with a few, maybe seven, French citizens objecting to the violation of many French laws, but mostly the ones on state secularism:
It was discovered shortly after that the reason for the street prayers was that the mosque offered to them was about a mile away, (1.5 Kms) from the spot of the street prayers and they wanted a mosque right there. Add to that, most of the muslims at this event were bussed in from much farther than a mile.
Then we find out, from the Mayor of Clichy no less, that the muslims have been praying for the murder of Jewish people that any of them may meet in day to day life. Also they handed out literature saying the same.
And now, the muslims have hired a lawyer to sue the mayor and all who protest their illegal protest in the streets.
Thank you Ava-Lon and Oz-Rita and all who translated and worked on these videos.
Be aware people. This is not a set of isolated incidents. This is a manifestation of policy. If you do not get this, it is your demise.