American ambassador votes against rest of the Security Council after call to reverse recognition of Jerusalem as Israel's capital.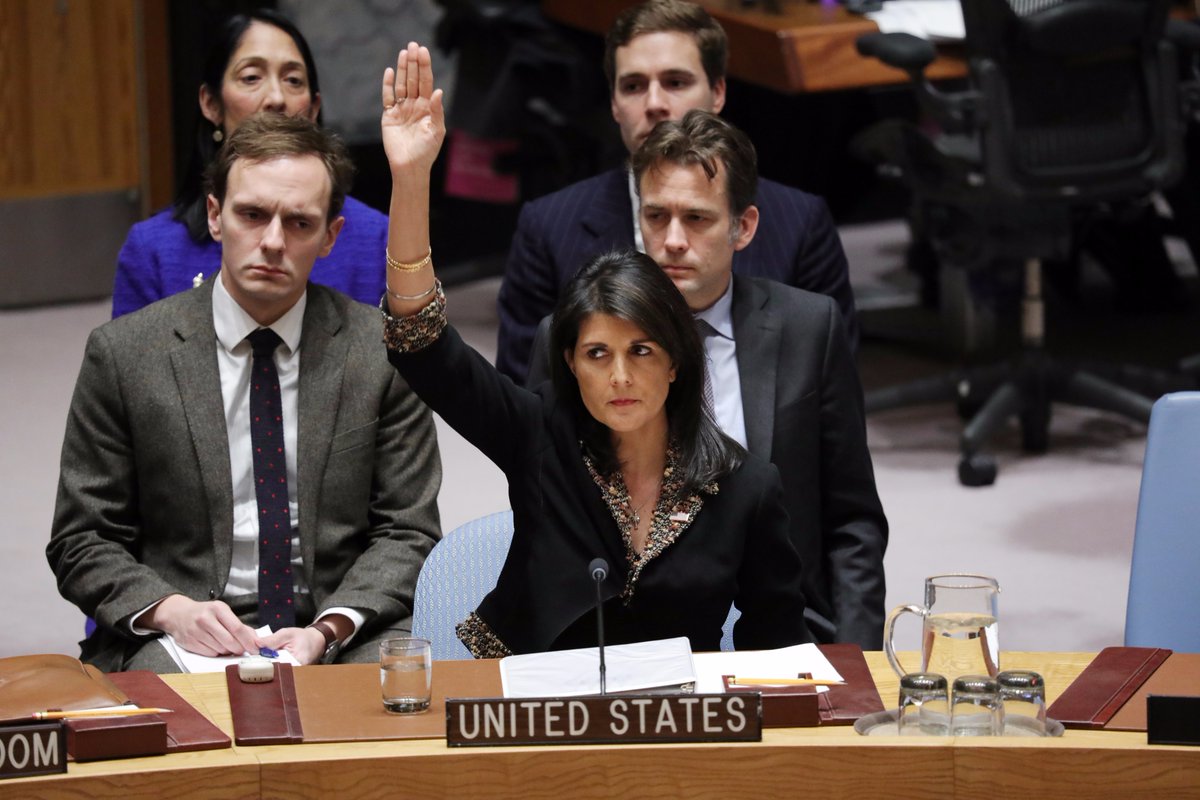 "What we witnessed here today in the Security Council is an insult. It won't be forgotten. It's one more example of the @UN doing more harm than good in addressing the Israeli-Palestinian conflict." -Amb. Haley after vetoing a UNSC resolution on Jerusalem: https://go.usa.gov/xnQMj 
Where was the UN when it came to the slaughter of Yezidis, Christians, Alawites in Syria and Iraq, or Jews in Israel, Judea and Samaria, or Coptic Christians in Egypt etc. The UN did nothing and said nothing when it came to genocide of millions. They sided with jihad. And now they are speaking out for the annihilationists, the executioners.
– Geller Report
Hook-handed Muslim hate preacher Abu Hamza yearns for comforts of British prisons over tough conditions in US 'Supermax' jails' Abu Hamza – hero to satanic death cult Hook-handed hate preacher Abu Hamza has had enough of the US 'Supermax' prison where he spends 23 hours a day
– Blazing Cat Fur
Fewer than half our capital's population are white British, gangsters from Somalia terrorise the suburbs and even the tramps are immigrants, writes…
Christians under attack by Islam. Again.
Dozens injured in assault; security forces stop one attacker outside building, another blows himself up inside; reports that two more escaped the scene. –TIMESOFISRAEL.COM