Europe or EUrabia?
When Western historians look back at the 21st century, the Geller-Spencer ban in the U.K. will be viewed as one of that once great nation's darkest moments and a low point for freedom. It was the victory of Islamic law over Western law, sharia over freedom.
Telling the truth is now a crime. Merkel's Stasi is totally in control:
AfD politician, Rainer Rahn, of the Frankfurt city council, was sued for racial incitement by the left-wing faction leader of "Die Linke" Martin Kliehm. Why? He had the audacity to read 30 newspaper headlines out loud.
In an interview with Frankfurt broadcasting, Martin Kliehm said the AfD member was trying to incite the people against refugees, Muslims and migrants. Hence, he sued him.
VOICEOFEUROPE.COM
That'll work: if you were a jihadist sitting on a cache' of hand grenades wouldn't you have nothing better to do than to hand them in if some hare-brained Swedish politician offers you the opportunity?
After a significant rise in the number of hand grenade attacks, Swedish authorities are proposing a bill of amnesty for those willing to turn in their weapons.
The amnesty bill is designed to encourage those in possession of hand grenades to give them in to pol…
See more @ BREITBART.COM
.
"Migrants Have No Respect for Us"
.
Europe's Migrant Crisis: Millions Still to Come
"African exodus of biblical proportions impossible to stop"
More than six million migrants are waiting in countries around the Mediterranean to cross into Europe, according to a classified German government report leaked to Bild.
"Young people all have cellphones and they can see what's happening in other parts of the world, and that acts as a magnet." — Michael Møller, Director of the United Nations office in Geneva.
"The biggest migration movements are still ahead: Africa's population will double in the next decades… Nigeria [will grow] to 400 million. In our digital age with the internet and mobile phones, everyone knows about our prosperity and lifestyle…. Eight to ten million migrants are still on the way." — Gerd Müller, Germany's Development Minister.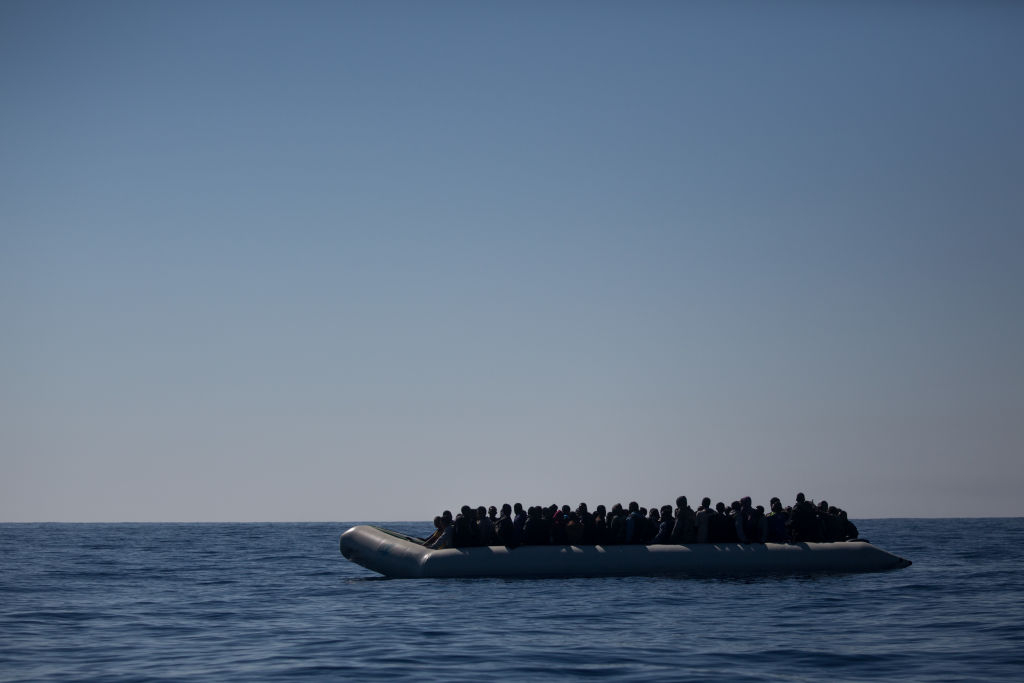 Migrants crossing from Libya to Europe wait to be rescued from a boat by crew members from the Migrant Offshore Aid Station (MOAS) Phoenix vessel on May 18, 2017 off Lampedusa, Italy. (Photo by Chris McGrath/Getty Images)–
Continue Reading Article