The Terrorist group Hezbollah trafficked drugs to the United States over the past decade—and it happened under former President Hussein Obama's watch to help score a nuclear deal with Iran, a report revealed Monday.
Earlier this year, the U.S. State Department found that Hezbollah strengthened its relationship with Mexican and Colombian cartels.
Did you know that just two months ago Victoria established the $30 million Fixed Threat Assessment Centre to identify potential lone-wolf attackers such as Noori?
What we do know is there is a clear link between mental health and would-be mass killers, whether they cloak their actions behind deadly political doggerel or not. (John Silvester from the AGE is clearly ignorant of Islam & should not act as an amateur psychologist.)
.
In other news:
.
PARIS (AP) – France is deploying nearly 100,000 police and soldiers for the holiday season as fears of extremist attacks remain high.
Time to defund these genocidal zombies.
TEL AVIV — The Palestinian Fatah movement continues to call for violence in response to U.S. President Donald Trump's recognition of Jerusalem as Israel's capital.
.
A post on the official Facebook page of the Fatah movement, PA President Mahmoud Abbas's party, shows a cartoon of a hand clutching an automatic weapon, accompanied by the text, "Strap on your weapon over your wound, and tomorrow you will awaken to a morning of freedom #Rage_…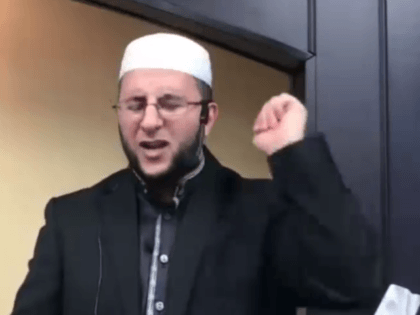 Another one. A "prominent" one. When will it sink in that his incitement to murder is not based on his personal convictions, but mainstream Islam?
"'There's no doubt he was directly targeting police officers,' Marsico said. The DA added that El-Mofty recently traveled to the Middle East."
.
The Islamic State issued this call in September 2014:
So O muwahhid, do not let this battle pass you by wherever you may be. You must strike the soldiers, patrons, and troops of the tawaghit. Strike their police, security, and intelligence members, as well as their treacherous agents. Destroy their beds. Embitter their lives for them … See more