Sometimes humour and parody are the most effective way to communicate. Milo turns this wannabe follower of the 'prophet' inside out. Join us and help stop the Islamisation of Australia.
Rosie Lewis The Australian/ December 5, 2017
Controversial commentator Milo Yiannopoulos says he is in Australia to deliver a "sort of warning from America", as he called on a small number of conservative politicians to "start fighting" against the left.
The event, hosted by Liberal Democrat senator David Leyonhjelm, was attended by Pauline Hanson's One Nation party, including former Queensland senator Malcolm Roberts, as well as Nationals MP George Christensen and Liberal MP Craig Kelly.
Senator Leyonhjelm acknowledged Mr Yiannopoulos, wearing sunglasses and apparently Gucci, was largely speaking to "friends" in the room as the "alt-right" figure spoke against identity politics, feminism, Muslims, the Left, universities and the establishment.
He also criticised violent protests outside his event in Melbourne last night that saw "offensive behaviour" from both left and right demonstrators.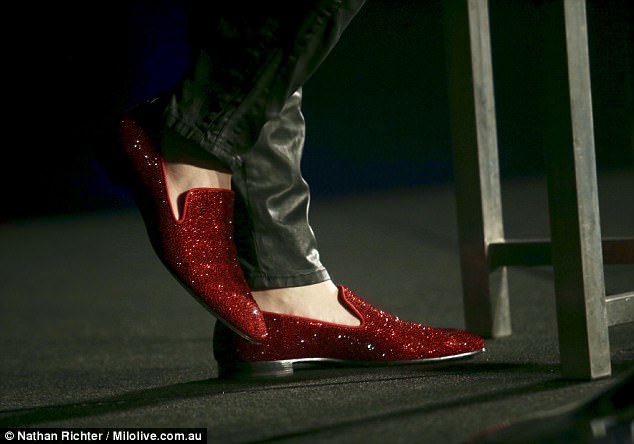 Update:
Roz Ward (pictured), the founder of the controversial Safe Schools program, was among those involved in a violent protest outside Milo Yiannopoulos'…
.
Did you get that? That ratbastard Roz Ward is just as "controversial" as Milo. The journaille is despicable.
"I came to Australia as a sort of warning from America, I came to Australia to try to implore you not to go down the path America's just gone down," Mr Yiannopoulos said in one of parliament's private dining rooms.
"Last night in Melbourne I think the Left showed us who they are, they demonstrated us that those wars are already here. The problem is conservatives and libertarians don't realise it and haven't started fighting yet. You need to start fighting, and you need to start fighting fire with fire.
"You need to reject identity politics and you need to reject political correctness if you want to save your country and save western civilisation, you need to reject all of the tenets that the progressive left is attempting to establish in culture, and that includes from journalists, from the academy, from the entertainment industry, they're all complicit in this.
"While they are in the minority, they don't reflect the views of the public, they're drifting ever further from the language and concerns of ordinary Australians, ordinary people all over the west. Don't side with them, side with us, side with your voters, side with ordinary people because we don't believe the stuff the ABC puts out, we don't believe what we see on our televisions, we don't believe what university professors are telling us and politicians who side with the establishment police, and the language policing and political correcting, in other words organised enforced lying in public life, are going to be abandoned from their voters."
1/ British alt-right commentator Milo Yiannopoulos. Picture: AAP.