Hussein Obama calls Trump "Hitler", tells Americans to vote. Backlash comes instantly:
Well, I won't hold my breath, but hey…. everything else's been tried. So why not?
The American president, Donald Trump, has made a bold decision. By announcing that the United States will recognize Jerusalem as Israel's capital,…

Fakestinians Hold Violent Protests Across West Bank, Gaza Strip
Gavin Williamson responds to backlash over claim British Islamic State fighters are being 'hunted down'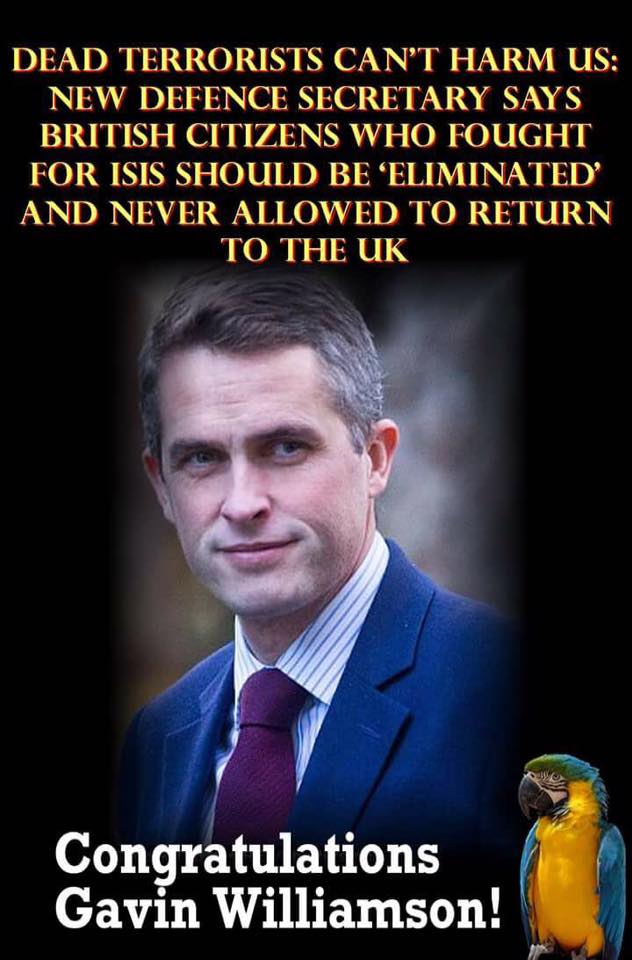 Gavin Williamson has responded to criticism over his statement that British Islamist fighters should be "hunted down" and killed, noting "the British people want to make sure that our streets are safe." …
"World's top Islamophobe," Pamela Geller, to speak at Jewish Defence League event in Toronto
The Quebec-based Groupe de recherche sur l'extrême droite et ses allié-e-s (GREDA), is calling on the federal government to deny Geller entry into Canada, describing her in an open letter to Prime Minister Justin Trudeau, Immigration Minister Ahmed Hussen and Public Safety Minister Ralph Goodale as an "Islamophobe propagandist."
"Immigration Minister Ahmed Hussen?" That should instill confidence. 
Blogger Who Secretly Documented Islamic State Crimes Reveals His Identity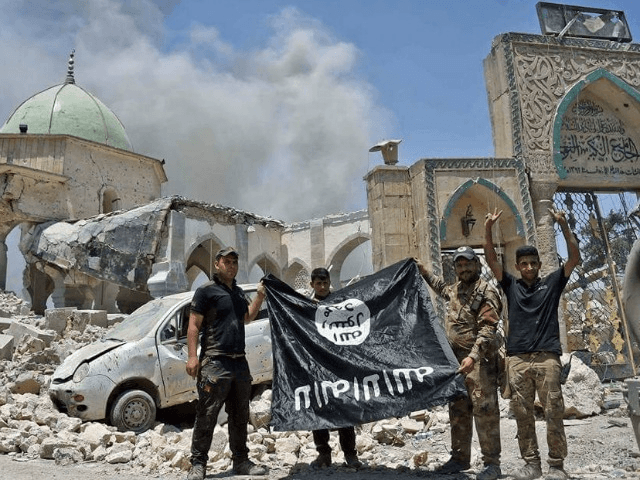 by CHARLIE NASH, 8 Dec 2017
"Mosul Eye," a self-described historian who covertly recorded Islamic State (ISIS) crimes and helped get the information out into the world, has revealed his real identity.
For "nearly two years," 31-year-old Omar Mohammed "wandered the streets of occupied Mosul, chatting with shopkeepers and Islamic State fighters, visiting friends who worked at the hospital, swapping scraps of information," which he used to alert the outside world, according to an AP report.
"He grew out his hair and his beard and wore the shortened trousers required by IS. He forced himself to witness the beheadings and deaths by stoning, so he could hear the killers call out the names of the condemned and their supposed crimes," AP reported. "He wasn't a spy. He was an undercover historian and blogger."
Fake news 24/7, but asleep on the wheel….
.
THEINTERCEPT.COM
In yet another blow to Mueller's investigation into alleged Russian interference in the 2016 presidential election, the special counsel was forced to fire a top…
THEGATEWAYPUNDIT.COM
Nikki Haley, the U.S. ambassador to the United Nations, on Friday defended President Trump's decision to recognize Jerusalem as Israel's capital city.