"Colorado man" is, of course, a Muselman:
Truck Jihad in Illinois!?
WHY did it take Police over ten days to release this Jihadi's name!?
Truck driver Mohamed Yussuf Jama made "NO ATTEMPT TO STOP" before crashing into seven vehicles killing 4 young girls and injuring another 12
Creeping Sharia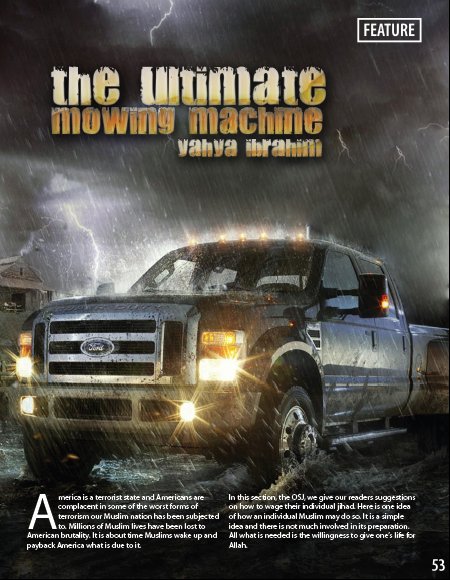 HAMEL, Ill. — Illinois State Police say a Colorado man was the driver of a truck that crashed into several vehicles on Interstate 55 in southwestern Illinois, killing four people.
Police spokesman Calvin Dye Jr. says 53-year-old Mohamed Yussuf Jama of Greeley was driving the tractor-trailer when it crashed into vehicles that had slowed or stopped in a construction zone near Hamel on Nov. 21.
Dye told the Belleville News-Democrat that no citations had been issued to Jama as of Saturday. An investigation was continuing.
The crash, which involved eight vehicles, killed 20-year-old Tori Carroll of Alhambra; 20-year-old Hailey Bertels and her 17-year-old sister, Madisen Bertels, of Staunton; and 19-year-old Vivian Vu of Joplin, Missouri.
In other news from the Religion of Peace: