In a bombshell report by POLITICO's Josh Meyer, the Obama administration is accused of protecting Hezbollah drug and human trafficking rings to help… THEGATEWAYPUNDIT.COM
This SOB had great potential:
UK: Muslim dentistry student had bomb-making material and video on tactics for stabbing, garroting and beheading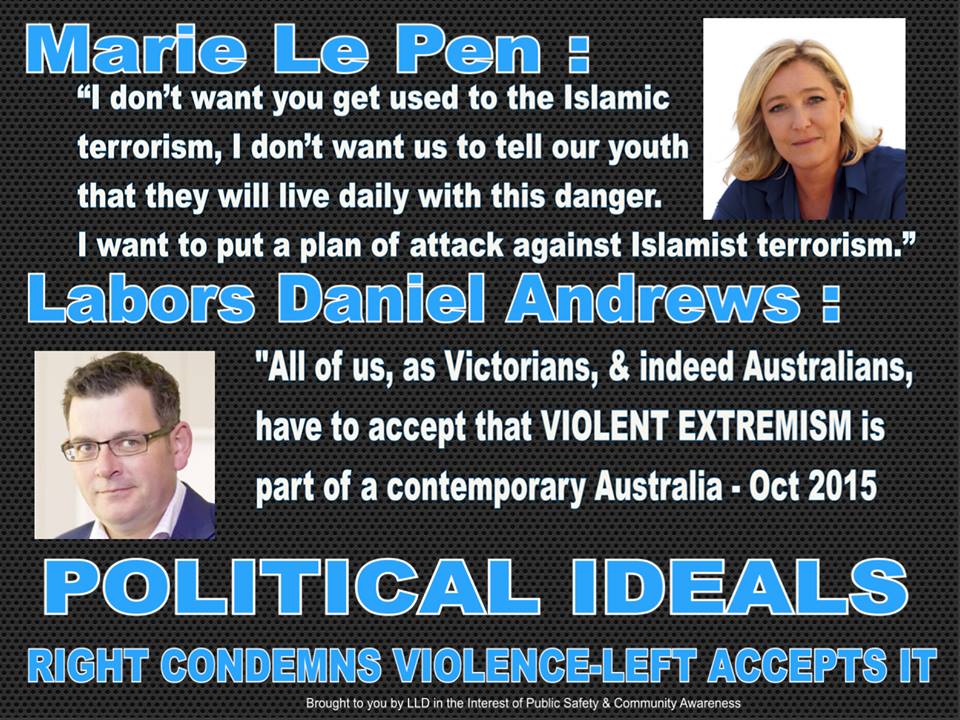 Notorious Australian ISIS jihadi who was deported for plotting terrorist attacks is believed to have been assassinated in Syria
Australian jihadi deported for plotting terror attacks believed to be dead
Willie Brigitte moved to Australia in 2003 but extradited to France months later
Intelligence believed he was planning to attack energy and military buildings
Brigitte is believed to have been killed for switching allegiances between cells
He has fought for both ISIS and Al Nusra, rival factions of Islamic extremism 
A notorious Australian jihadi who was deported from the country for plotting terrorist attacks has vanished and is believed to have been killed in an act of retribution.
Willie Brigitte, a Guadeloupe-born man who was radicalised by Al-Qaeda and fought for the Taliban post 9/11, moved to Australia in 2003 but was deported back to France after few months. 
WTF makes this dog  "Australian?" If he was Australian, he would have not been deported back to France.
Australian intelligence received information he was planning attacks against the Lucas Heights nuclear reactor, the national electricity grid and military buildings.
French terrorism experts now believe Brigitte, who has regularly switched allegiances between ISIS and rival terror group Al Nusra, was assassinated because of his most recent betrayal, the Daily Telegraph reported.
Brigitte is one of the first Australians to be charged with terror offences.
He married an Australian woman named Melanie Brown, a recent Islamic convert, after arriving in the country in order to extend his stay.
Brown, a former Australian Army member, was grilled by Brigitte over classified information about facilities including Pine Gap.
After first arriving in May, he was deported in October and arrested upon his arrival back in France. He was sentenced to nine years prison in 2007, but was released just three years later for good behaviour.
Brigitte returned to Syria in 2012 to fight for Al-Nusra, before switching allegiances to ISIS. The two rebel groups have similar ideologies but are in regular conflict because of different methodologies.
'I think he defected from IS after for some reason, deciding it was not the right group for him,' research director at the Center for Analysis of Terrorism in Paris Kevin Jackson told the Daily Telegraph.
'In 2013-14 many of the French jihadis who went to Syria weren't sure about which group to join and many went between Isis and al-Nusra. You had many switching allegiance.'
Several terror experts believe Brigitte, who was last seen in September of 2012, was killed for his indecision. A lack of evidence and records mean verifying terrorists' death is extremely difficult, but officials have heard similar rumours that he had been killed.
He would have been 49 years old.
Read more: http://www.dailymail.co.uk/news/article-5186967/Notorious-Australian-ISIS-jihadi-believed-dead-Syria.html#ixzz51bUpzroz
Follow us: @MailOnline on Twitter | DailyMail on Facebook