Macron is now importing 3000 more refugees black African (Muslims) monthly and flying them in directly from Africa, to soon have them share in, those "Playful Fun" arson French games .
Car burnings have become a tradition across France over New Year's with the latest figures showing an increase in arson.
French Car Burning Continues to Rise as Experts Insist the Acts of Arson Are 'Playful', Not Political
Car burnings have become a tradition across France over New Year's with the latest figures showing an increase in arson, but some experts claim the motive behind the attacks is simple boredom.
Approximately 1,031 vehicles were set on fire on the night of December 31st and the early hours of the morning of January 1st, up from last year's 935. The arson attacks have remained a constant feature over New Year's, Bastille Day celebrations in the summer, and during incidents of civil unrest.
Many have attempted to try and make sense of why the arson attacks keep occurring year after year, often in so-called "Sensitive Urban Zones " (ZUS).
French Sociologist Michel Wieviorka claims that the acts of vandalism are "above all, playful" and that they do not have a political dimension. "It is very easy, technically, to set a vehicle on fire and run away immediately," he said and added that there is not much risk of arrest.
In France its like… 100 a day, and slightly over 1000 on New Years Eve. For the last couple of years, French authorities stopped reporting on it, claiming it only makes "them" (the Muslims) wanna set new records. (Continued below the fold)
Clueless Clapper "disturbed"
This is the Obama tool that called the MuBros "largely secular".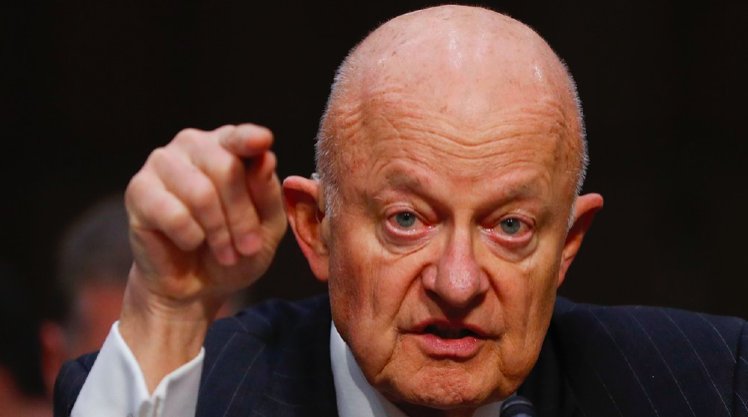 Muslim civil rights group  Hamas/MuBro front CAIR slams Trump over Huma Abedin tweet
Gee, they're always quick circling the wagons!
The Council of American-Islamic Relations slammed President Trump Tuesday for implying in a tweet that top Hillary Clinton aide Huma Abedin should be jailed for her reckless handling of classified materials.
The Muslim civil rights group said Trump is attempting to use the Justice Department to shut down his opponents.
Continued: Carbeques in France
According to Wieviorka, the car burnings began in the 1980s and 1990s in Strasbourg and are primarily carried out by urban youth, often from immigrant backgrounds but not exclusively.
"Some also said that these fires were partly caused by people who actually wanted to get rid of a car, get an insurance premium while the vehicle was worthless. But in this case, why would he do it on this occasion and not another? It's not a very solid reasoning," he added.
Car insurance premiums in France tend to be much more expensive in areas that see a high level of car burnings than in those which do not.
This year the Île-de-France region, where Paris and its no-go suburbs is located, saw 250 car burnings. Île-de-France is one of the most expensive places to get insurance for a vehicle, according to French insurance comparison website Les Furets.
The area of Seine-Saint-Denis, often described as one of France's major no-go zones, is the most expensive in the entire country, while Britanny, which saw only five cars burned, has the lowest insurance rate.
Seine-Saint-Denis has seen car burnings and riots on more than one occasion last year, including on Bastille Day in which 900 vehicles were burned. Social unrest, most infamously in 2005, is also often a cause for car burnings in the heavily-migrant populated suburbs.
In 2016, there were two major incidents that provoked both a social backlash and riots in the suburbs. The first involved a young man of African heritage named Theo who was said to have been assaulted by police who allegedly inserted a baton in his anus resulting in hospitalisation.
The second came after a member of Paris's Chinese community was shot dead in his own home by police after they were called to the property over a family dispute.
While the French Interior Ministry published figures on car burnings every New Year, many have complained that they have skewed the numbers by reporting only cars that were set on fire, rather than those which have been damaged from burning vehicles next to them.
Last year, the Interior Ministry claimed that the New Year's celebrations had gone off "without incident" despite 650 cars being set on fire and over a thousand damaged leading to allegations of a coverup.