This needs to be posted over and over,  because the truth is undeniable.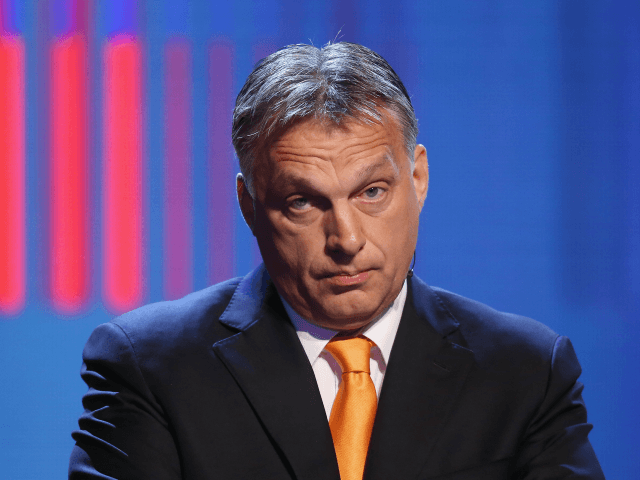 by VICTORIA FRIEDMAN, 9 Jan 2018
Calling multiculturalism an "illusion", Hungarian Prime Minister Viktor Orbán slammed the Merkel government's "chaotic and anarchic" migrant policy, which led to a flow of "Muslim invaders" entering the European Union.
Responding to the suggestion that Hungary was not showing sufficient "solidarity" with the European Union because Germany accepted 2 million migrants but Hungary will not accept 2,000, Prime Minister Orbán told German tabloid BILD on Sunday: "The difference is: They wanted the migrants. And we do not."
"We do our work by protecting the external Schengen border with Serbia. That cost us an extra one billion euros since 2015 and Brussels will not reimburse us one cent," Orbán added.
Asked why Hungarians are resistant to the bloc's forced migrant redistribution policy, Mr. Orbán asserted that, "We do not consider these people to be Muslim refugees," but as "Muslim invaders". Drawing attention to the fact that migrants had travelled through safe countries before heading to more prosperous parts of Europe, the prime minister added that many are "economic migrants" and not in genuine need of asylum.
Related:
Hungarian PM tells German conservatives that '2018 will be the year for restoring the people's will in Europe' as Bavaria prepares to join 'central European alliance' opposed to mass migration
"That was not a wave of refugees, that was an invasion," Orbán told BILD, criticising Germany, "which we consider the best example of discipline and the rule of law", for descending into "chaos and anarchy" in late September 2015 under the chancellorship of Angela Merkel by permitting mass "illegal border crossings".
Orbán also raised Germany's new "sociological problem" of migrant crime and terror, which his Central European nation wants to avoid.
"We believe that a high number of Muslims necessarily leads to parallel societies, because Christian and Muslim societies will never unite," the Hungarian prime minister told the newspaper, adding that, "Multiculturalism is just an illusion. We do not want that. And we will not have anything forced on us."
On Sunday, fellow Central European leader and open borders opponent Czech President Miloš Zeman told media that third world migrants' culture is "not compatible with European culture", and warned that "If the European Union does not obtain the courage to strengthen its external borders… we will have 10 million refugees from Africa in the course of several years."
The Fidesz leader was in Germany last week to address a conference of the anti-open borders Bavarian conservatives – the traditional coalition partners of Chancellor Merkel's Christian Democratic Union (CDU) – telling delegates and CSU leader Horst Seehofer that 2018 would be the year the will of the people would be restored in Europe.
Four months after federal elections took place and after thefirst round of negotiations with the Free Democratic Party (FDP) and Greens collapsed in November, Merkel is hoping to resurrect the 'Grand Coalition' of the CDU/CSU with the left-wing Social Democrats; the Social Democrats and Bavarian CSU are likely to clash over corporation tax and migrant benefits and family reunification.
Not since 1949 has Germany failed to form a government.