Funny how that works. Would he have got a job  at Heathrow if he was a greasy Islamophobe like Tommy Robinson?
"Airport bosses allegedly failed to carry out a full background check…"
"Terror suspect and career criminal with 17 ­aliases 'is able to get a job at Heathrow Airport where he had access to runway' in alarming security breach," by Keiran Southern, Mailonline
Female Genital Mutilation 'should be allowed by law' – member of Ireland's Islamic Cultural Centre
Prime Time Irish TV brings on Muslim cleric to lie about FGM and promote it as legitimate. But remember, FGM has nothing to do with Islam. That's why a Muslim cleric was promoting it.
Female circumcision "has been described in a horrible way" and should be considered in certain circumstances, a member of the Islamic Cultural Centre of Ireland has said.
Its not circumcision. Its mutilation.
Dr Ali Selim called female circumcision "an inherited practice" and said parents should be allowed to have it carried out on their daughter if a doctor says it's necessary.
Muslim terrorists took large amounts of steroids before launching London Bridge attack that killed eight
https://www.blazingcatfur.ca/?p=295208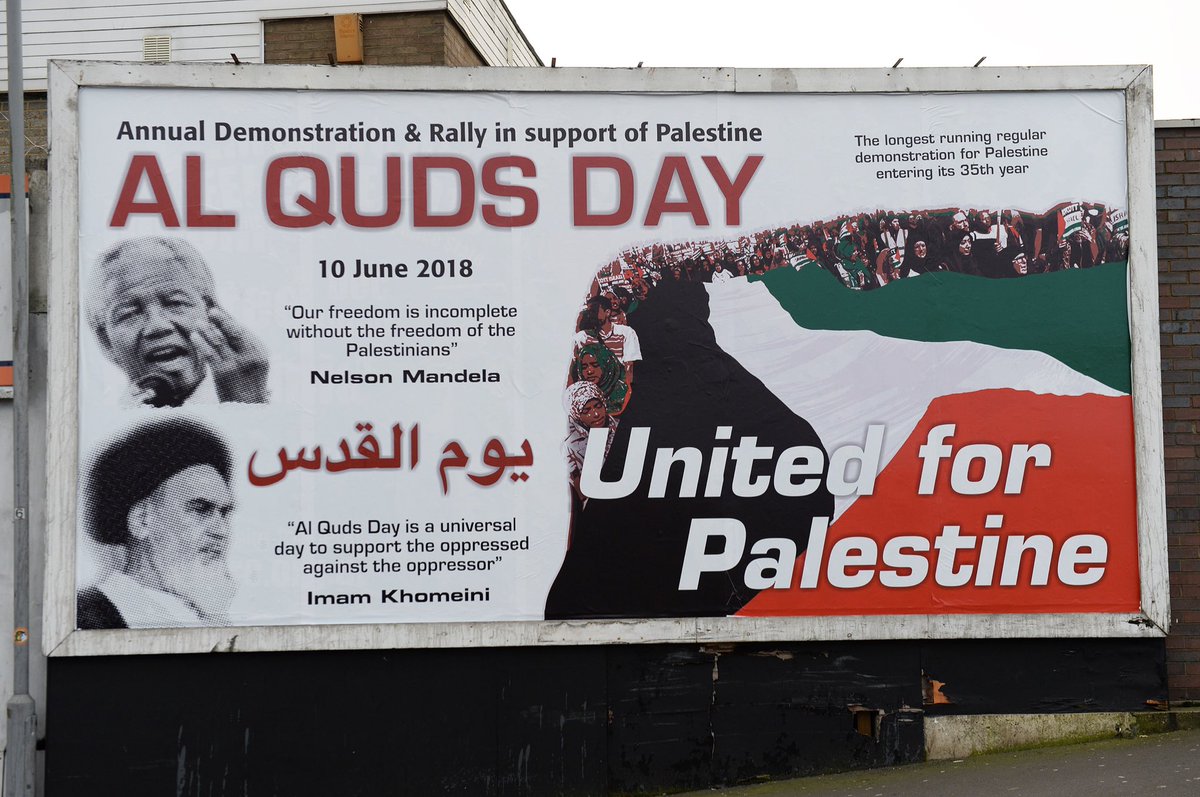 This billboard is in the English town of Luton today. Featuring a large image of Ayatollah Khomeini is like having posters of Adolf Hitler up in Britain during the 2nd World War. The town should have this disgraceful provocation removed.
Trinidad: After Muslims arrested for plotting jihad massacre, Muslim leader complains of "vendetta" against Muslims 
Israel says the situation started with an Iranian drone crossing into its territory from Syria at around 4:30 a.m. It was shot down by an Israeli attack helicopter.
Briton who fought Islamic State group faces terror charge
"This is believed to be the first charge of its kind in the UK" & it was reserved for a man who fought *against* ISIS. Meanwhile, ISIS terrorists come "home" to be treated as victims. Britain declares war on its friends & provides refuge to its enemies.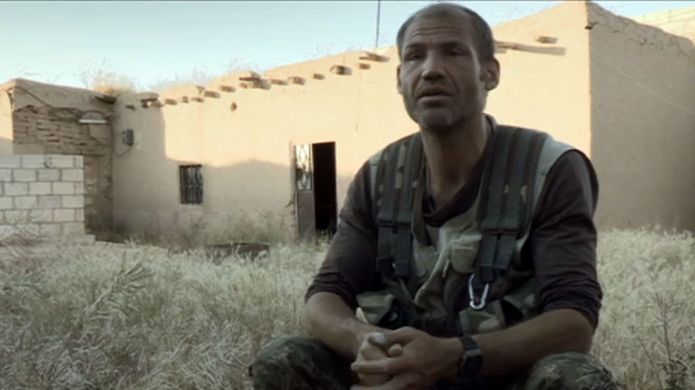 A British man who fought against so-called Islamic State is to be charged with a terror offence.
Ex-soldier Jim Matthews, 43, of London, travelled to Syria and fought with the Kurdish forces, the YPG.
Mr Matthews will appear at Westminster Magistrates Court on 14 February to be charged with one count of attending a place used for terrorist training.
He appeared in a Channel 4 documentary – The Brits battling Isis – about his fight against the jihadist group.
In a statement, the Metropolitan Police said Mr Matthews was alleged to have attended "a place or places in Iraq and Syria where instruction or training was provided for purposes connected to the commission or preparation of terrorism on or before 15 February 2016".
The offence comes under section 8 of the Terrorism Act 2006.
One more thing:
The first Britons were black, the Suffragettes were Muslims, and the common law comes from sharia. That concludes today's messages from the Ministry of Truth.
Check Dr Haniffa Razik's PhD at the Uni of London on 'Islamic Legal Methodology in terms of Objectives of Law'.