Ben Shapiro:
.
The media aren't distrusted because Trump rips them. They're distrusted because too many of them are partisans pushing particular positions, then taking umbrage at anyone mentioning that unpleasant fact.
Trump Calls for Concealed-Carrying Faculty: A Gun-Free Zone Isn't 'A Gun-Free Zone to a Maniac'. The lying media instantly turns it into "Trump calls for more guns".
The lying media appeals to feelings and calls anyone that supports the 2nd amendment a murderer.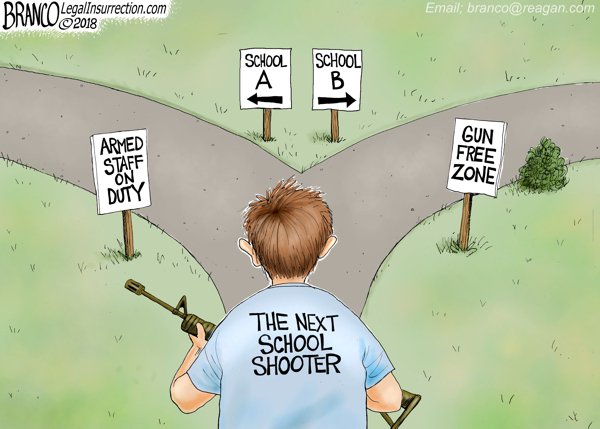 You Know What Would Have Prevented The #ParklandShooting??? The #FBI Doing It's Job
If schools weren't gun free zones there would be no school shootings. Period. #WayneLaPierre
Ann Coulter: Amazing New Breakthrough to Reduce Mass Shootings
As fun as it is to ridicule the FBI for devoting massive resources to chasing down Hillary Clinton's oppo research while blowing off repeated, specific warnings about school shooter Nikolas Cruz, we've put a lot on the agency's plate.
We're hauling in nearly 2 million manifestly unvetted Third World immigrants every year, leading to a slew of FBI "Watch Lists" with a million names apiece. In 2015, Director James Comey said that there were ISIS investigations in all 50 states — even Idaho and Alaska! And that's just one terrorist organization.
Maybe the FBI brass would still be a bunch of incompetent, PC nincompoops if we weren't dumping millions of psychotic and terrorist foreigners on the country. But even the most efficient organization would have trouble keeping track of the Nikolas Cruzes when our immigration policies require approximately one-third of the country to be constantly watching another third of the country.
Sweden
Sweden has come up with a novel new way of addressing its rampant rape problem. Stop importing the rapists? No. Arrest and fine the people who complain about it.
.
"I think there is still nervousness when it comes to race as the common denominator." Rotherham MP Sarah Champion says people must "look at criminals as criminals" and the "common denominators" – and the current scale of child sex abuse in the town is "the tip of the iceberg".
More victims in Rotherham:
The independent police investigation into child sex abuse in Rotherham has found at least 100 more potential victims. The National Crime Agency began the huge investigation following a report by Professor Alexis Jay in 2014, which identified an estimated 1,400 children were abused between 1997 and 2013. Today the NCA revealed the number is more than 1,500, including around 200 men, who were boys at the time. Many were taken to different towns and cities and one was trafficked to Pakistan.
Britain sacrifices her children to Mohammedan invaders. Beyond comprehension.
Averaging at 177 cases a day, child sex crime allegations including rape and grooming are at a record high in the UK
One would think that these sickening crimes against children would have ended by now, given the scandal over their having been covered up. Not so when the crimes are perpetrated by a…See more
.
France is not Africa, there never was a "human right" for Africans or Mohammedan savages to invade, but if you're a child in France you are being taught that this is "who we are"… so where to from here?
.
France is safe and prosperous only thanks to a 'lifetime of open borders', while mass migration is a "universal right", according to literature being handed out…
 .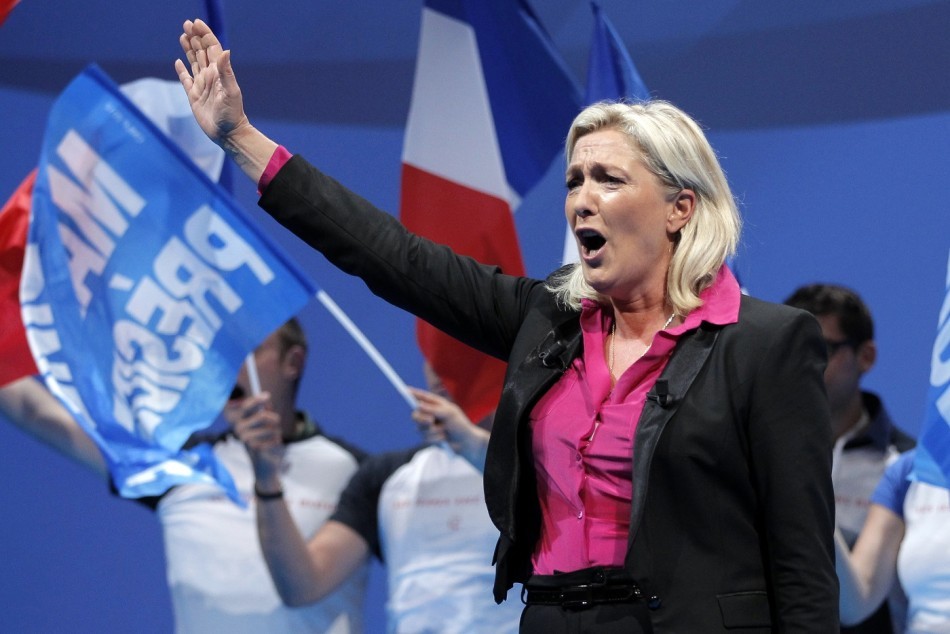 "[The young French generation is] brainwashed with guilt and shame of their country."
 .
Most Europeans want to STOP migration from Muslim countries, study finds, as controversy rages over Donald Trump's US travel ban 
Most Europeans want to stop immigration from Muslim countries. Politicians dismiss these views as 'hate'. We are living a post democratic age.
55 per cent of people in 10 European nations want to curb immigration
Research was done by the London-based Royal Institute of International Affairs
10,000 respondents were asked if they wanted to stop migrants arriving from predominately Muslim countries
It was carried out before Donald Trump's controversial immigration measures 
'Sobering' new figures reveal that more than half of Europeans favour banning immigration from predominately Muslim countries.
A survey carried out by London-based think-tank The Royal Institute of International Affairs found that 55 per cent of Europeans across 10 countries  think further immigration from mostly-Muslim countries should stop.
The research by the institute, based at Chatham House, was carried out before Donald Trump introduced his controversial immigration ban in the US.
The Royal Institute of International Affairs found overall that 55 per cent of Europeans who responded think immigration from Muslim-majority countries should stop
Read more: http://www.dailymail.co.uk/news/article-4199918/Most-Europeans-want-end-migration-Muslim-countries.html#ixzz57s3kJNSU
Follow us: @MailOnline on Twitter | DailyMail on Facebook