London's Met Police Won't Investigate Minor Crime, Only 'Hate Crime'
With Mohammedans in charge the cops are tasked to go after native Brits who can be accused of "hate crimes" for speaking the truth. They will not protect infidel shipowners from thieving Mohammedans who see it as their allah-god-given right to steal from the kuffar.
Sadiq Khan's Londonistan saw the largest increase in recorded knife crime – rocketing by a massive 38 per cent in just one year.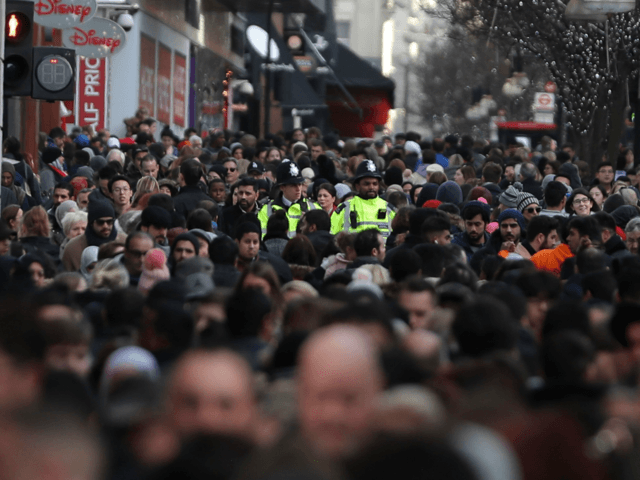 Shoplifting and reports of theft in shops have almost doubled in just 12 months, new figures show, with police blamed for ignoring physical crimes as they focus on "hate crime" and online comments.
There were an estimated 950,000 incidents of theft last year in shops of under 3,000 square foot, rising from 575,000 in the previous year, the Association of Convenience Stores' (ACS) 2018 Crime Report revealed.
The organisation's crime survey further estimated that there were more than 13,400 reported incidents of violence in shops last year, but many more could have gone unreported.
The sudden rise in crimes comes after many UK police forces introduced a policy of only investigating theft if a value of £200 or more is stolen, with those stealing less than the threshold being dealt with by post in some cases.
Critics say that criminals are exploiting the new rules and that small-scale theft has been effectively decriminalised in UK shops.
The total cost of crimes committed against the sector over the past year was £193 million, the ACS said, which equates to a 7p "crime tax" on every transaction in the shops, they calculated.
ACS chief executive James Lowman commented: "Retailers need a consistent response from the police to ensure that when a crime is committed against a retailer it is taken seriously by the police and the courts.
"Shop thefts especially are often being committed by people that are dependent on drugs or alcohol, or part of an organised gang, with many now unafraid to turn to violence when challenged.
"Allowing shop theft to go unpunished means that these people go on to commit other offences, and where they have addiction problems they are not treated.
"We need fresh thinking from government and the police because when shop theft is not tackled properly, it has wider implications for communities."
In January, the Office for National Statistics (ONS) revealed that in England and Wales, around 5.3 million violent crimes were recorded in the 12 months to September 2017, up 14 per cent on the year before.
Sadiq Khan's London saw the largest increase in recorded knife crime – rocketing by a massive 38 per cent in just one year.
The police figures from 44 forces around the country reveal that robbery was up by 29 per cent, sex offences up 23 per cent, knife crime up 21 per cent, and violent crime overall surged by 20 per cent.
In other news:
THERES AROUND 350 MOSQUES IN AUSTRALIA….ONE HAS TO ASK THE QTN – ARE THERE NOW MORE MUSLIMS LIVING IN THE WEST THAN THERE ARE IN THE MIDDLE EAST?
.
Islam is the second largest religion in the United Kingdom, with results from the United Kingdom Census 2011 giving the UK Muslim population in 2011 as 2,786,635, 4.4% of the total population. The vast majority of Muslims in the United Kingdom live in England: 2,660,116 (5.02% of the population). and….THAT WAS 2011- IMAGINE IT NOW!